With a ton of electronics in modern cars, people are devising innovative techniques to connect external appliances easily.
This is a great video showcasing a Maruti Baleno owner installing a 20-inch Samsung LCD TV in the car. Baleno is the highest-selling premium hatchback in the country. In its latest avatar, it comes loaded with features to the brim. However, some people want to take things to the next level which is how this idea of installing a TV in the car was incepted. Inspired by the ultra-opulent cabin of premium luxury cars, this YouTuber made the necessary modifications to ensure a working TV in the rear seat.
You may also like: 2023 Maruti Baleno Cross Spied Again, Auto Expo 2023 Debut?
You may also like: Famous Vlogger Feels New Maruti Baleno is Worth 10 Star Score
Samsung TV in Maruti Baleno
The YouTuber is known for making a variety of customisations in the car already. He has installed a UPS inverter to power these external appliances in the car. The UPS is connected to the battery of the car. For this experiment, he took an old Samsung LCD monitor and decided to install it on the central armrest behind the front seats. Since he didn't want to drill holes or spoil the original components in any way, he came up with a homemade metallic component and bent it in a way that was compatible with the existing layout of the cabin.
You may also like: New Maruti Baleno Squeezed Between Pole and Truck, Keeps All Scratchless
The monitor was mounted atop this metallic belt and placed behind the front seats in such a way that the legroom for the rear passengers was not compromised at all. Using Chromecast, he was able to mirror YouTube videos from his phone onto the monitor. Interestingly, the screen was out of the vision of the front seat passengers which is needed for safety. Also, the setup is easily detachable avoiding theft or high-temperature scenarios. All the things he did to install this TV were easily done at home without the need to go to any modification house.
You may also like: Tata Altroz x Maruti Baleno Mashup Looks Ridiculously Good
Such innovative ideas are appreciated, especially when they don't come at the cost of safety. If you are looking for something of this sort, make sure to do adequate research and approach professionals so that the originality of components of any car could be restored. What are your thoughts about this unique idea?
You may also like: 5 Best Wrap Jobs on Maruti Baleno From Across India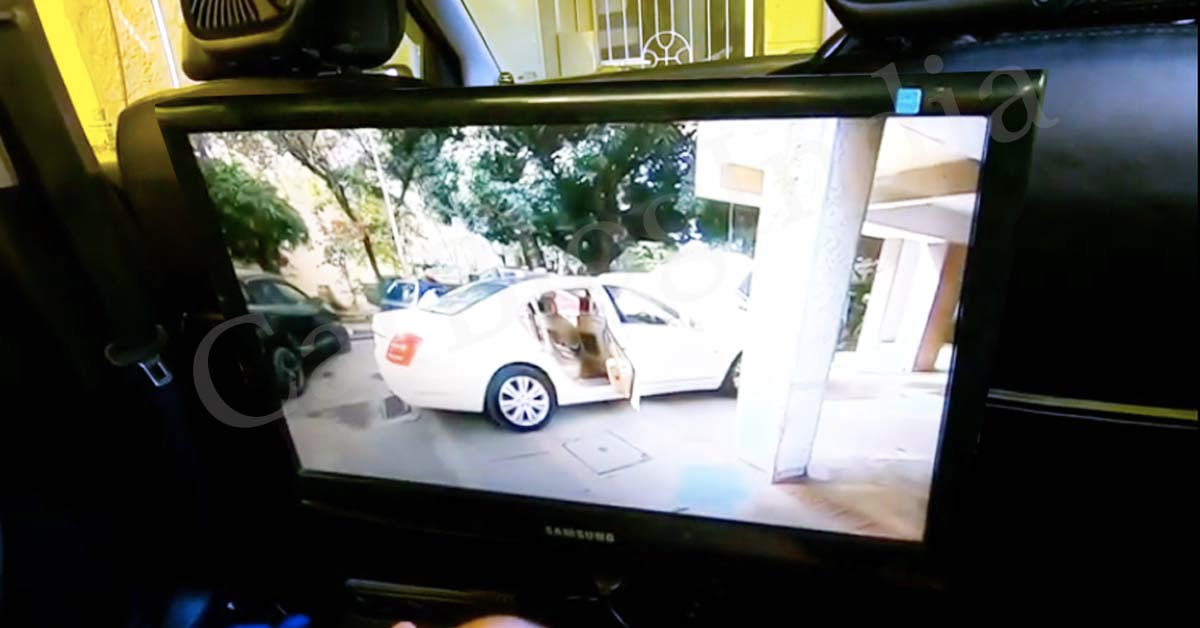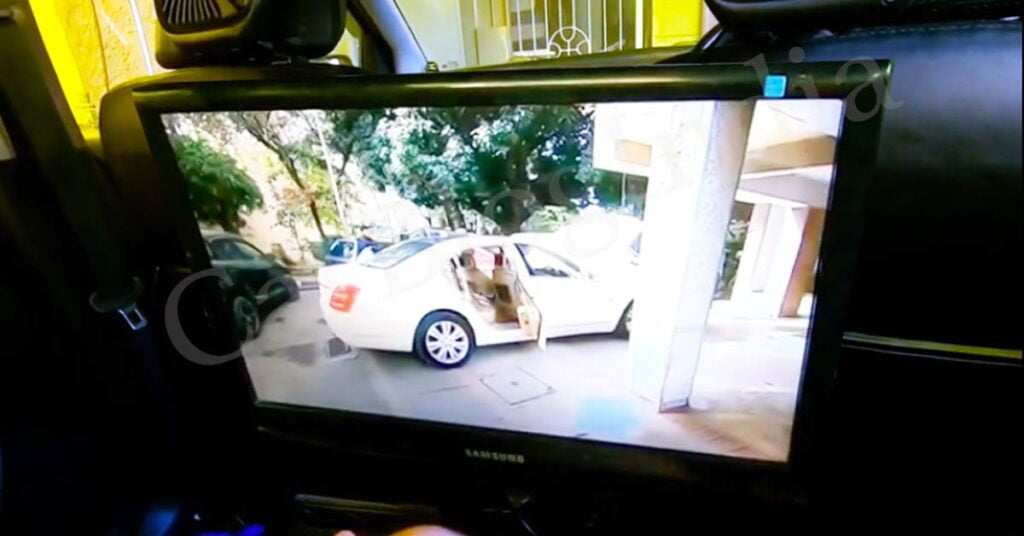 Disclaimer- The embedded videos/ external content is/are being used as a convenience and for informational purposes only; they do not constitute an endorsement or approval by Car Blog India of any of the products, services, and /or opinions of the corporation or organization or individual. Car Blog India bears no responsibility for the accuracy, legality, and/or content of the external site or for that of subsequent external videos/ external content. Contact the external publisher for answers to questions regarding its content.