Tax saving techniques can be extremely helpful while purchasing new cars but most people are not aware of the provisions in the tax system.
Here is how you could save Rs 1 lakh tax on the new Maruti Brezza. Brezza is a prominent product in the compact SUV segment in our country. With so many people buying the SUV, it becomes crucial to know certain tricks to save a ton of tax. This video will help you gain knowledge about various techniques with which you can save a lot of tax on any vehicle.
You may also like: India's First New Maruti Brezza with 20-inch Alloys- Video
You may also like: Maruti Brezza LXI Converted To ZXI Plus, Should You Do It?
Save Rs 1 Lakh Tax on Maruti Brezza
The YouTuber is a CA who is a professional when it comes to taxation. He introduces the idea of saving tax through various provisions in the Indian Taxation which are not so common. In the first case, he mentions that if you are buying an EV, you could directly claim a tax benefit of 30% on the interest that you pay for the EV. This is applicable to anyone irrespective of whether you are salaried or not. However, EV has to be purely electric and not a hybrid. This is a great provision by the government in order to promote the mass adoption of EVs in India. Make sure to avail this benefit.
You may also like: You are Paying 43% Tax On Purchase of Maruti Alto
In the case of a regular vehicle, you could purchase the car in the name of your employer on a lease. Supposing, the vehicle on lease is a Maruti Brezza with a 1.5-litre engine. The tax laws say that for all vehicles under 1.6-litre engine capacity, you will be charged Rs 1,800 per month if you are using the vehicle for a combination of personal and official use provided the vehicle is in the name of the employer. In such cases, the employer is able to put the lease amount per month under the business expenditure which he could claim under the tax benefits but it is not added to the salary of the employee. Hence, you could save a large amount of tax there.
You may also like: List of Genuine Accessories For 2022 Maruti Brezza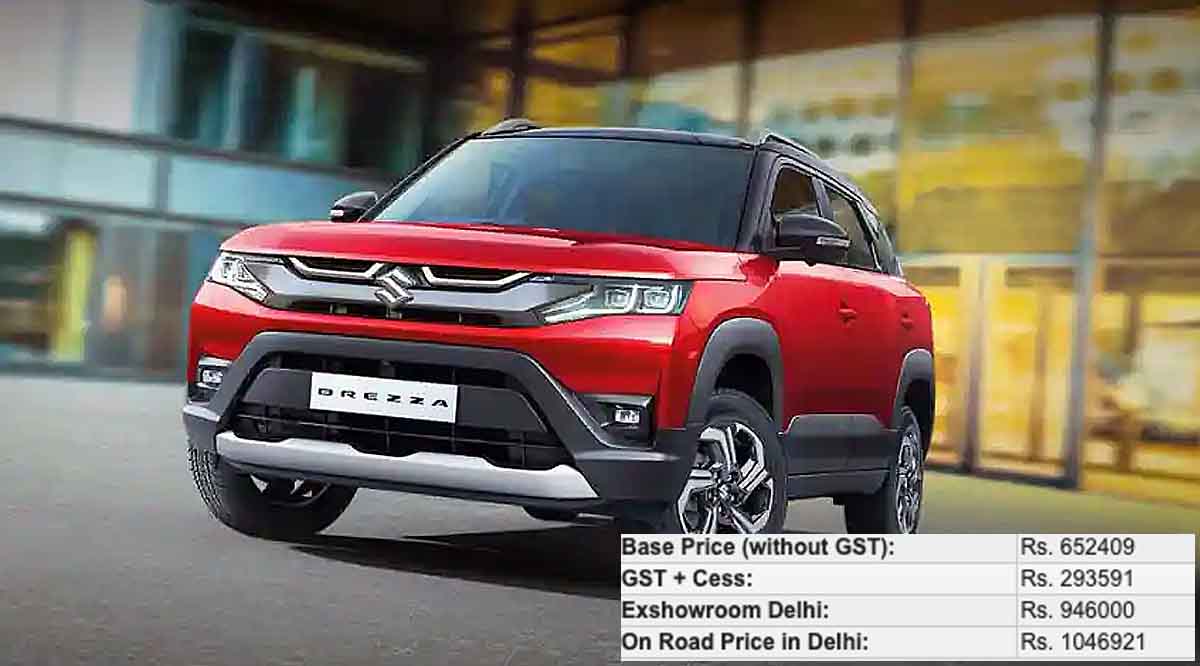 In this case, if your salary is Rs 20 lakh per annum, you will not be charged Rs 3.5 lakh in the year (Rs 28,800 per month on a lease of the Brezza) as a part of your salary. If you fall under the 30% tax slab, you are saving Rs 1 lakh by not including this Rs 3.5 lakh as a part of your income. The YouTuber mentions that this could also be done if the car is not leased, but purchased under the name of the employer. However, in that case, the taxation of the employer will get a little complicated.
Join us for FREE NEWS Updates on our Whatsapp Community or our official telegram channel.