Maruti Alto is the most affordable product in our market but you still end up paying over 43% tax when you purchase the compact hatchback.
Did you know that you have to pay 43% tax when you buy a Maruti Alto? Well, the news about the amount of tax paid on vehicles has been in the open recently after the reports of Toyota Fortuner's price and tax figures went viral. Alto is the entry-level product in our market and the most successful model at present. The Alto 800 replaced the iconic Maruti 800 a few years ago and has been the lifeline of the rural regions of the country. But a lot of people don't know how much tax one has to pay while purchasing a vehicle.
You may also like: Vlogger Priest Makes Tiny Maruti Alto His Home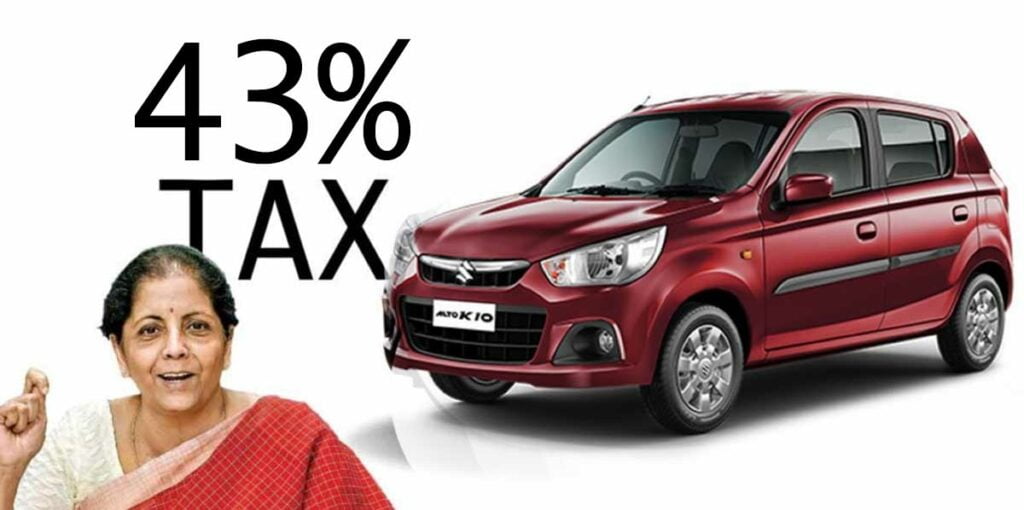 You may also like: Affordable Cars Like Maruti Alto and Renault Kwid to Discontinue?
How Much Tax Do You Pay For Maruti Alto?
According to a recent report, the 43% tax on the Alto can be understood by breaking it down. For this instance, we are considering the VXi+ variant of the Alto that ends up costing Rs 4.85, on-road. The real price of the car is Rs 3.25 lakh. On the top that, one has to pay Rs 91,000 GST, Rs 9,700 Cess, Rs 38,000 Road Tax, Rs 19,000 Insurance, and Rs 1,350 TCS, MSC. Adding all these components takes the final on-road price to Rs 4.85 lakh. This is how the taxes in the automobile industry work. As we go to the higher segments with pricier cars, the taxes keep going up as well. For vehicles costing upwards of Rs 20 lakh, ex-showroom, the tax could be as high as 83%.
You may also like: Next-Generation Maruti Suzuki Alto 800 Coming In 2022 – DETAILS
Specs
The most affordable compact hatchback in the country comes with a 796-cc 3-cylinder petrol engine that produces 47 hp and 69 Nm of peak power and torque. This engine is mated to a 5-speed manual gearbox. There is a CNG powertrain option as well. In the CNG version, the engine outputs 40 hp and 60 Nm of peak power and torque. The prices of the Maruti Alto 800 range from Rs 3.39 lakh to Rs 5.03 lakh, ex-showroom.
You may also like: Here is The Craziest Wide Body Modified Maruti Alto You'll Ever See
Let us know your thoughts about this tax regime for automobiles. Were you aware of this tax structure already or are you hearing this for the first time?
Join our official telegram channel for free latest updates and follow us on Google News here.