Even as the Tata Tiago CNG will launch on January 19, the second-gen Maruti Celerio S-CNG has been launched with a claimed mileage of 35.60 km/kg
Maruti Suzuki India Ltd, the country's largest-selling carmaker and second-largest exporter of passenger vehicles, has launched the CNG version of the second-gen Celerio. The Maruti Celerio S-CNG has gone on sale only in VXI trim and costs Rs 6.58 lakh (ex-showroom). The launch of the new model takes place just a couple of days before the CNG-powered variant of the Tiago goes on sale. However, it's interesting to note that the Compressed Natural Gas-powered Tiago will be sold in multiple variants.
See Also- Tata Tiago iCNG First Walkaround Reviews Are Out!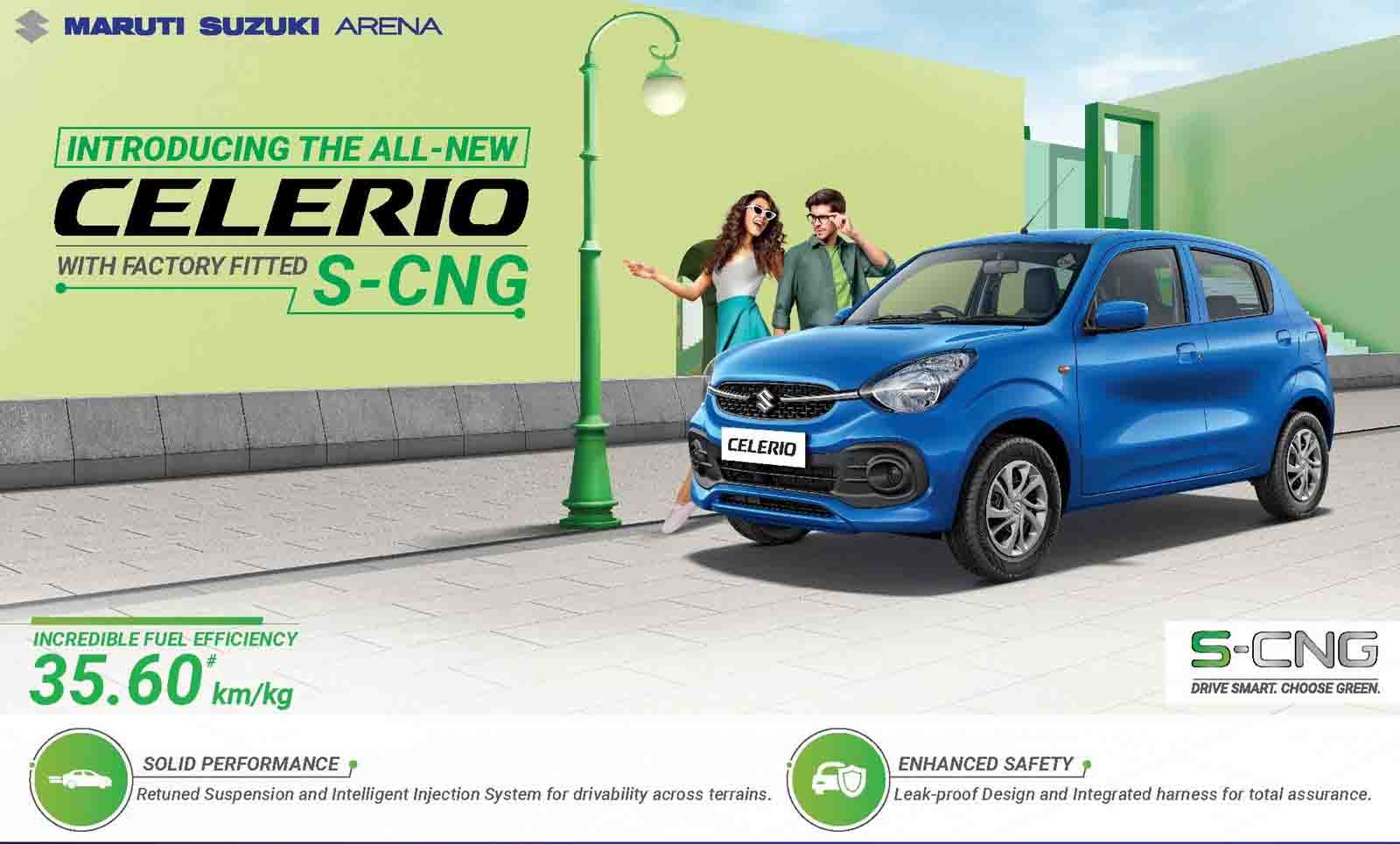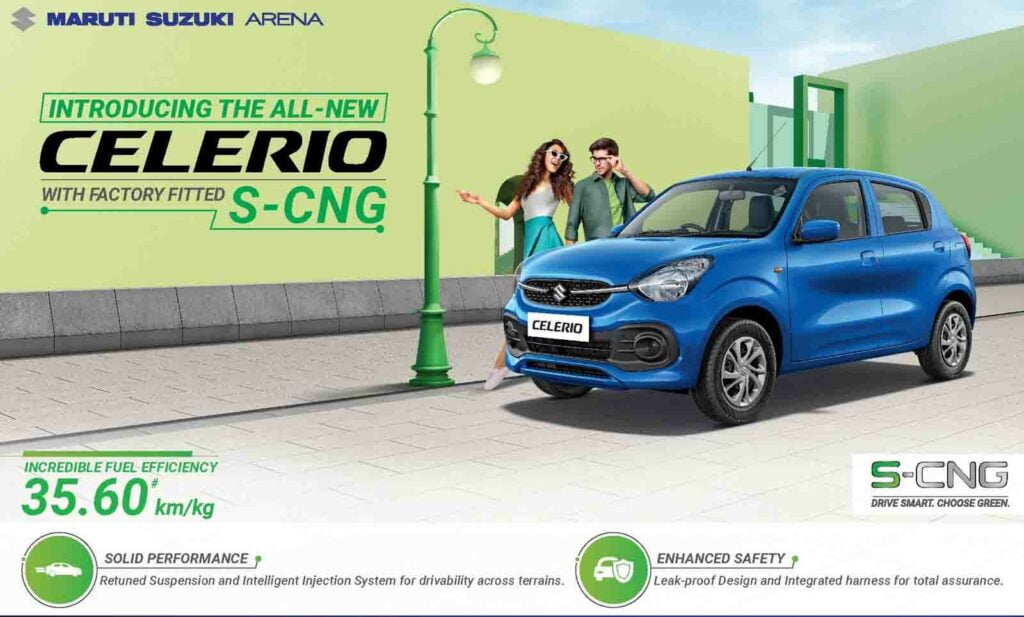 As per the carmaker, the S-CNG version of the last-gen Celerio contributed towards 30 per cent of the total sale of the vehicle. The popularity of the earlier version should even help the new model find good traction in the market. The second-gen Celerio was launched in November 2021 and comes equipped with a 1.0-litre Dualjet, Dual-VVT three-cylinder petrol engine. The petrol variant of the vehicle has already bagged almost 25,000 bookings since its introduction. It's noteworthy that the cumulative sale of the two generations of the Celerio have crossed 6,00,000 units milestone.
See Also- India's 1st Mahindra XUV700 CNG is Here- Gets 2 CNG Cylinders!
Maruti Celerio S-CNG Specifications
| | |
| --- | --- |
| Length | 3695mm |
| Width | 1655mm |
| Height | 1555mm |
| Maximum Torque: | 82.1Nm@3400 rpm (CNG Mode), 89.0Nm@3500 rpm (Gasoline Mode) |
| Maximum Power | 41.7kW@5300 rpm (CNG Mode), 48.0kW@5500 rpm (Gasoline Mode) |
| Fuel Efficiency (Claimed) | 35.60 km/kg |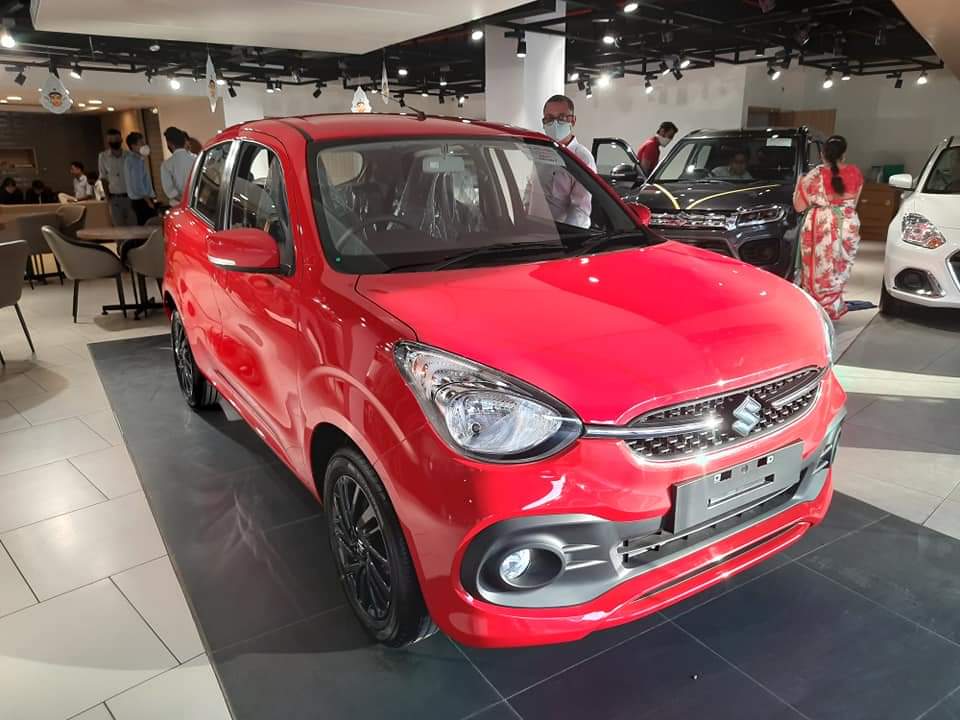 As per the carmaker, the introduction of the Maruti Celerio S-CNG is in accordance with the Government of India's vision of bringing down the oil import and improve the share of CNG in India's primary energy mix from 6.2 per cent currently to 15 per cent b 2030. In line with this, it is working to expand the CNG station network around the nation. The recently introduced hatchback offers a maximum power of 57 PS on CNG and 65 PS on petrol. Similarly, the torque output is rated at 82.1 Nm on CNG and 89 Nm on petrol. The factory fitted CNG kit on this vehicle comes equipped with dual interdependent ECUs along with an intelligent injection system. This, as per the carmaker, results in optimum performance and improved drivability.
See Also – Tata Tiago CNG to Get Space-Saver Spare Restricted to 80 kmph
Speaking on the occasion, Mr. Shashank Srivastava, Senior Executive Director (Marketing & Sales), Maruti Suzuki India Limited said, "Maruti Suzuki has been a pioneer in the country to offer factory-fitted CNG cars. We have the largest portfolio of 8 green models on the road and have sold around 9,50,000 S-CNG vehicles. Owning a factory fitted S-CNG vehicle comes with standard warranty benefits and convenience of Maruti Suzuki's service network spread across India, that our customers find very comforting. With green mobility in focus, we have witnessed 22% CAGR increase in our CNG sales in the past five years. This is a testimony to the customers accepting technologically advanced, eco-friendly, and safe CNG mobility solutions. The launch of All-New Celerio S-CNG will take us a step closer to our ambition of spearheading the mass adoption of green vehicles in India."