We help you decide between the Celerio diesel and petrol
Maruti recently shook up the diesel car segment in India with the launch of the Celerio diesel. Not only is the Celerio diesel the cheapest diesel car in the country, it is also the most fuel efficient and powered by the smallest diesel engine seen on a passenger vehicle in India. And the price gap between the Celerio petrol and diesel versions is also comparatively narrow making it even more difficult to answer the age old question- Diesel or Petrol? To find answers to this question we have carefully analysed both versions taking into account all the crucial parameters that will determine the decision of buyers. Read our Maruti Celerio Diesel vs Petrol comparison to know more.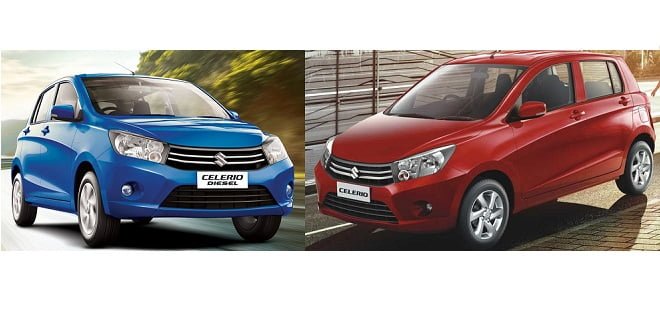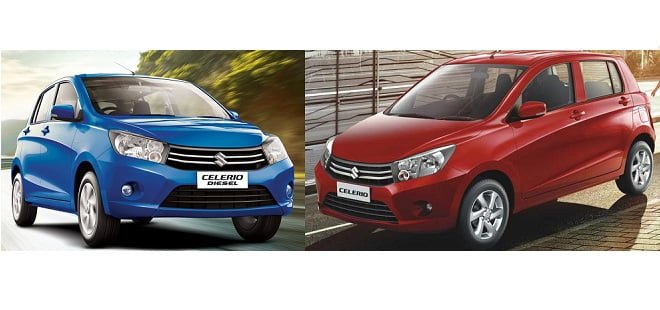 [box type="shadow" ]Also See – Maruti Celerio Diesel Launch Report[/box]
Design
Both versions of the Celerio are exactly identical and it is impossible to tell them apart unless one takes a look at the badging. Maruti has played it very safe with the Celerio's design. What this means is that while there is nothing wrong with the design, it isn't very interesting either. The exteriors of the Celerio seem a bit dull. The diesel and petrol variants get identical fog lamps, alloys, ORVMs, etc. The interiors don't see much change either and are much more attractive than the exteriors. The black-beige combo works well and the quality levels are acceptable.
[box type="shadow" ]Also See – Best Small Cars to Buy in India[/box]
Specs
| | | |
| --- | --- | --- |
|   | Diesel | Petrol |
| Displacement | 793cc | 998cc |
| Power | 47 bhp | 67 bhp |
| Torque | 125 Nm | 90 Nm |
| Transmission | 5-speed manual | 5-speed manual/AMT |
| Mileage | 27.62 kpl | 23.1 kpl |
The major difference between the Maruti Celerio Diesel and Petrol version is in terms of the specifications. While the petrol gets a tried and tested Suzuki K-Series engine, the diesel gets a newly developed 2 cylinder, 793cc motor. Quite obviously, the petrol is the more powerful of the two and better to drive as well. A torque rating of 125Nm means that in city driving conditions the Celerio diesel DDiS 125 does not feel underpowered and performs decently, but put the foot down even a little and the car starts to run out of breath. The petrol, on the other hand, is known for its peppiness. The diesel also sounds a bit gruff and unrefined and misses out on an automatic transmission. The biggest selling point of the Celerio DDiS 125 is the ARAI certified mileage of 27.62 kpl which makes it the most fuel efficient car in India.
[box type="shadow" ]Also See- Maruti Celerio Diesel DDiS 125- All You Need to Know[/box]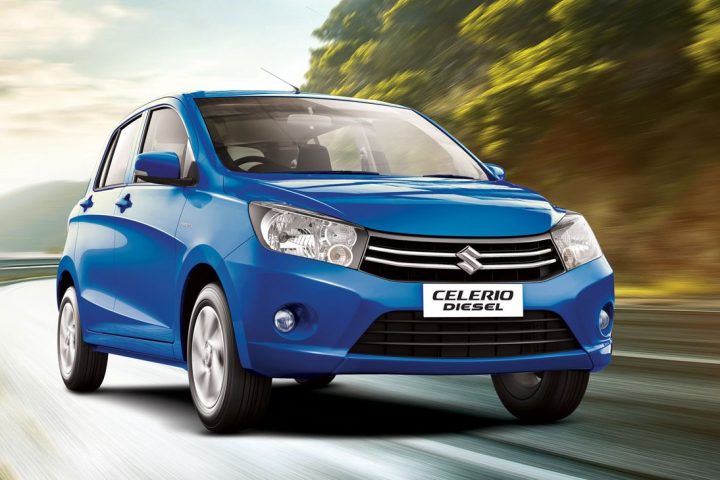 [box type="success" ]The Celerio diesel will be a let down for those looking for a decent driving experience. We'd pick the petrol as it gets more power and also an AMT.[/box]
Running Costs
| | | |
| --- | --- | --- |
|   | Maruti Celerio ZXi (Petrol) | Maruti Celerio ZDi (Diesel) |
| On-Road Price (New Delhi) |  INR 4.50 lakhs | INR 5.25 lakhs |
| Fuel Efficiency (Claimed) | 23.1 kmpl | 27.62 kmpl |
| Avg Monthly Running | 1,000 km | 1,000 km |
| Fuel Consumed (monthly) | 1,000/23.1 = 43.29 litres | 1,000/27.62 = 36.2 litres |
| Fuel Price | INR 60.48 per litre | INR 46.55 per litre |
| Fuel Cost (monthly) | 43.29*60.48 = INR 2,618 | 36.2*46.55 = INR 1,685 |
So, money saved using the diesel model =INR 933 for one month.
Over a period of one year, this would translate into a saving of INR 11,196. Now the price difference between the two models is INR 75,000. So, in order to recover the extra money spent on purchasing the diesel model it would take you-
INR 75,000/INR 11,196 =6.7 years or roughly 7 years!
[box type="success" ]The Celerio diesel makes sense only if you are planning on using it for more than 1500 kms a month or if you keep for more than 7-8 years.  [/box]
Price
Maruti Celerio Diesel DDiS 125
Maruti Celerio Petrol
LDi
INR 4.65 lakhs
LXi
INR 3.90 lakhs
VDi
INR 4.95 lakhs
VXi
INR 4.20 lakhs
ZDi
INR 5.25 lakhs
ZXi
INR 4.50 lakhs
ZDi(O)
INR 5.71 lakhs
ZXi(O)
INR 4.96 lakhs
One of the major advantages of putting the smaller capacity diesel motor has been the price difference between the diesel and petrol version which has been kept down to INR 75,000. This ensures the diesel Celerio makes a stronger case for itself and as we demonstrated in the previous section, recovering the extra cost will take comparatively lesser time.
[box type="shadow" ]Also See – Most Efficient Petrol Cars in India[/box]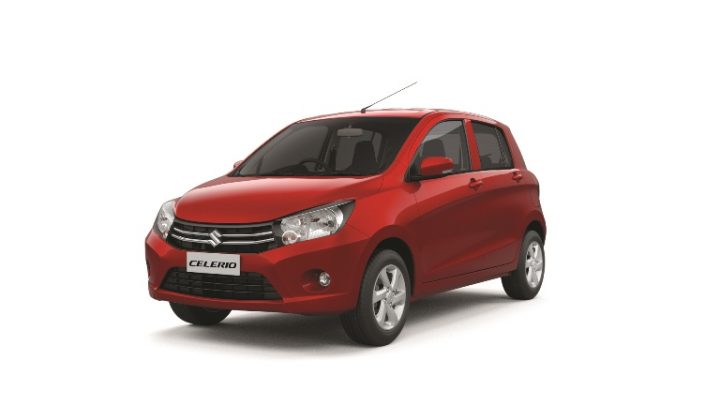 [box type="success" ]The Celerio DDiS 125 is the cheapest diesel car you can buy in India right now.[/box]
Verdict
The decision to opt for a diesel powered vehicle is governed by your monthly running. In which case, the Celerio diesel makes a lot of sense if you travel more than 60-70 kms a day, which is quite common in big cities like Delhi and Mumbai. If you don't then the petrol Celerio will serve you just fine and you get the added power and the option of an automatic AMT which can be had for less than what the top end diesel costs!
[box type="success" ]Buy the Celerio diesel if and only if you drive for more than 60-70 kms/day or more than 1,300 kms/month. Otherwise, go for the Celerio Petrol and save some money.[/box]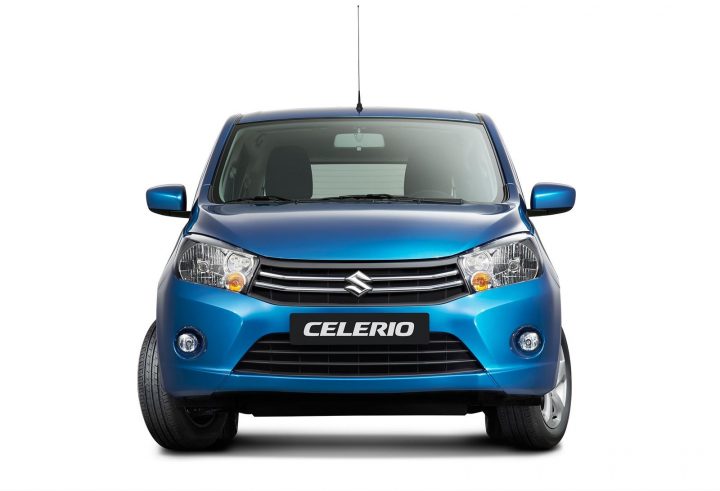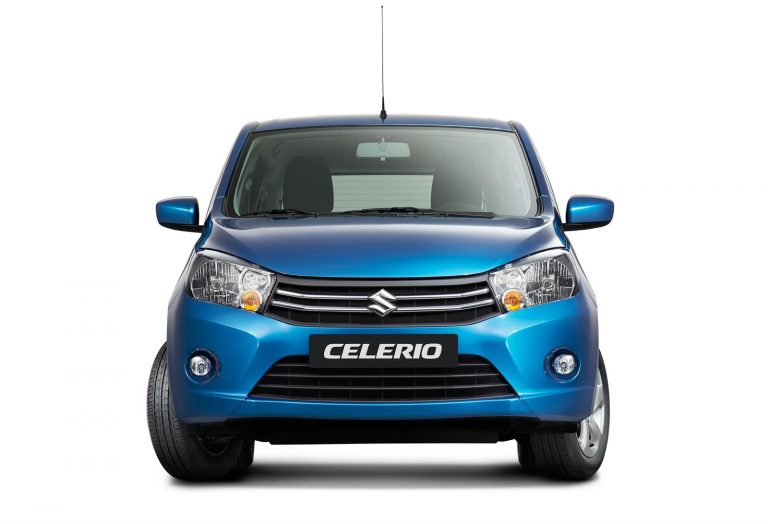 Let us know what you think of our Maruti Celerio Diesel vs Petrol Comparison. Stay tuned to CarBlog India for more features and news from the automotive world.