The accidents that keep happening on the roads remind us about the importance of investing in safer cars. Here is yet another example of it.
This is a video clip of a Maruti Dzire hitting a parked Tata Nexon exposing its build quality. Now, the Nexon was the first made in India car to receive a full 5-star safety rating at the Global NCAP. Tata has been consistently coming up with more 5-star safety rated products ever since. It has become a trademark of the Indian carmaker. On the other hand, the largest carmaker in the country, Maruti Suzuki, has some of the lowest safety rated cars in the country. This has been proved yet again through this accident. Let us check out the details of this crash.
Also read: WATCH Best Full Interior Modification of Tata Nexon SUV
Dzire & Nexon – Build Quality Test
According to the details of this accident, the driver of the Dzire was drunk. He hit a parked Tata Nexon on the roadside. Thereafter, he went on the run over the foot of a lady while running away. There was another passenger in the car with him. In the end, the passenger of the car crashed onto the windshield because he was not wearing a seatbelt. Now, there are a couple of problems with this incident. First of all, drinking and driving is a criminal offence and the results could even have been fatal. Not wearing a seatbelt could lead to such injuries to the passengers of the car. If you see any such conduct on the road or driver in such an inebriated state, make sure to report them to the authorities. That will enhance the safety on the roads.
Also read: Tata Nexon Tests Build Quality of Hyundai Creta!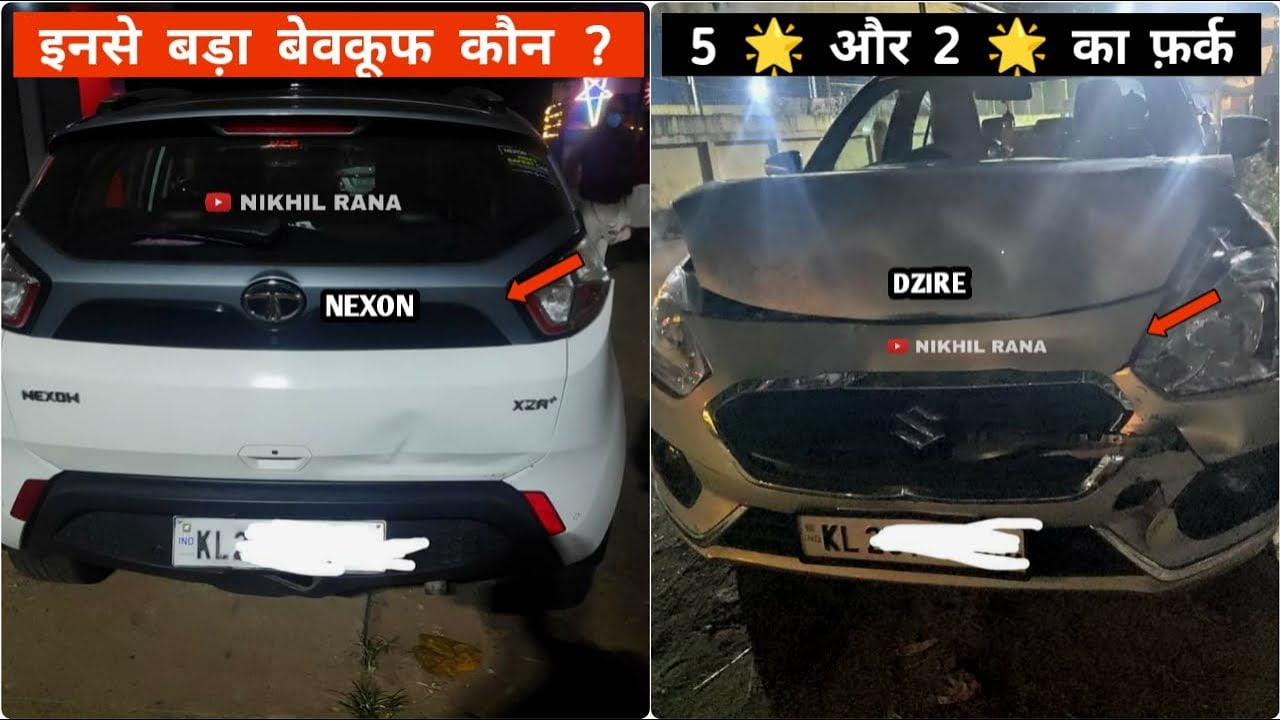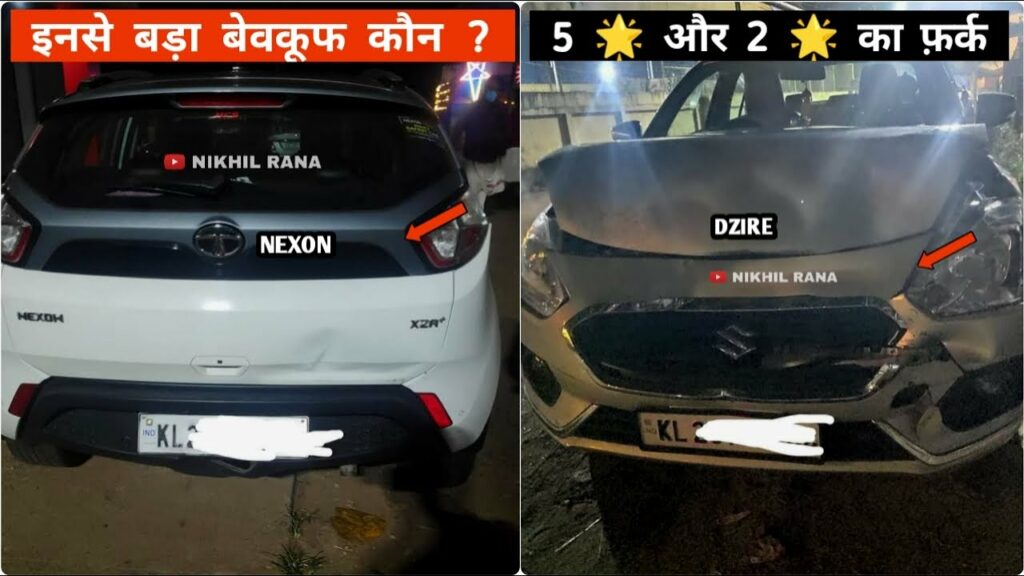 The damages sustained by the Dzire is substantial. The front end of the sedan is clearly deformed a lot. The bumper, bonnet and grille have sustained significant damage. On the other hand, the rear of the Nexon barely has a scratch. This highlights the build quality of a 5-star safety rated car. Nikhil Rana keeps uploading such videos on his YouTube channel to raise awareness regarding buying a safer car. Also, we urge you to follow the traffic rules and drive safely because the consequences of an accident are felt on both sides even if you are not at fault.
Also read: Tata Harrier Tests Build Quality of Maruti Baleno – VIDEO
Join us for FREE NEWS Updates on our Whatsapp Community or our official telegram channel.