Maruti Suzuki Ertiga India has won the "Family Car Of The Year 2012" award by one of the leading automobile publications TopGear India. The publication has appreciated Maruti for creating an altogether new segment of compact MPVs in India. With a  3rd row of seats to accommodate 2 more persons in the car, Maruti Ertiga still manages to looks like a small and compact car. The drivability and handling of the Ertiga is also very hatch like with the platform and suspension derived from segment leading Maruti Swift. With a weight difference of Ertiga compared to a small car, the mileage is also very close to that of a small car.
The popularity of the Ertiga is quite evident from the high sales numbers which is around 55,000 units sold since its launch in April 2012. It is quite easy to spot an Ertiga on the roads because of its large presence. Another good thing about this car is that it has not enter much into the commercial usage or use as cabs, which is why a buyer does not hesitate to buy it which is with some other MPVs which are used extensively as taxis.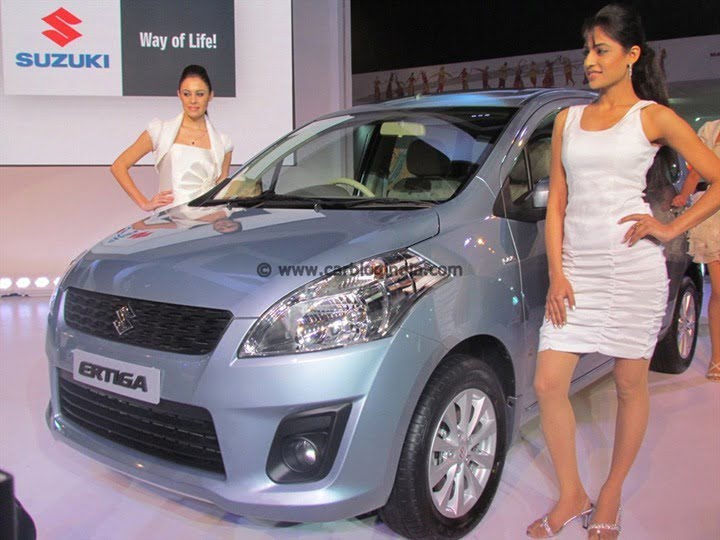 Talking of the features and capabilities of the Ertiga, it is powered by a 1.4 Litre petrol or a 1.3 Litre Diesel engine power plant with a 5 speed manual gearbox. There are also talks about the launch of an Automatic transmission model in Malaysia and Ertiga CNG launch in India in 2013. Ertiga offers very high mileage on Diesel with a decent performance. The diesel engine used is a 1.3 Litre multi-jet from Fiat with a variable geometry turbocharger. It offers flexible seating arrangement of 2+3+2 with a max space for 7 persons and when there are less occupants, the two rear rows can be folded flat to make space for the luggage.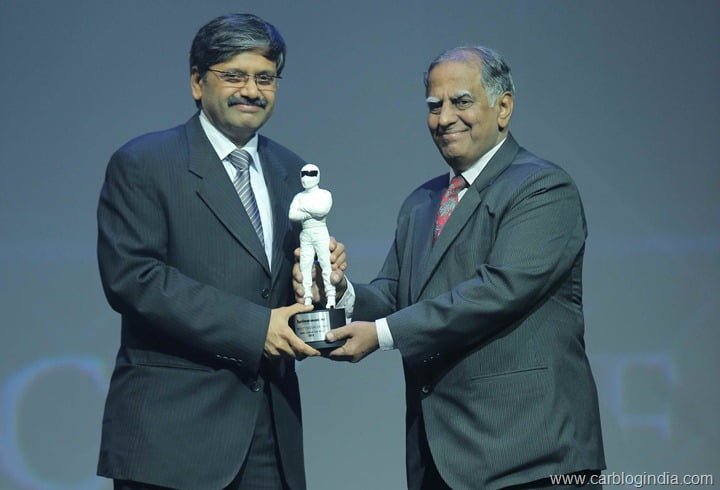 On the award ceremony of the TopGear awards, the Family Car Of The Year 2012 for Ertiga award was received by Mr. CV Raman, Executive Director (Engineering), Maruti Suzuki from Mr S Sandilya, President, Society of Indian Automobile Manufacturers (SIAM).