We have seen a ton of incidents where people end up crashing a brand-new car in the showroom itself and this seems to be one such case too.
Here is a case of the delivery of the brand-new Maruti Grand Vitara gone wrong. Maruti launched the Grand Vitara recently and people are taking a liking to it from the get-go. Rivalling the segment leader, Hyundai Creta, the Grand Vitara is Maruti's contender to take the crown in the C-SUV segment. Co-developed with Toyota, it comes with plenty of modern and tech features. This, along with the hybrid option, should woo the customers away from other products. Let us take a look at this case here.
You may also like: Accessorized 2022 Maruti Grand Vitara Black Edition Illustrated
You may also like: Maruti Grand Vitara VS Kia Seltos Comparison
Delivery of Maruti Grand Vitara Gone Wrong
This video has been created by Prateek Singh and uploaded on his YouTube channel. He posts such content in order to raise awareness among Indian car buyers regarding the performances of popular cars during unfortunate scenarios. This time around, a brand-new Maruti Grand Vitara is shown in the visuals. According to the report in the video, an autorickshaw hit the rear left side door of the SUV. As a result, there is a large dent in the door panel. The ribbons are still attached to the door handles. Even the registration plate is not seen.Instead, the plate simply reads 'Grand Vitara', thereby indicating that the SUV is brand spanking new.
You may also like: Maruti Grand Vitara Delta – Is it Most VFM Variant?
Not The First Such Incident
We have seen in the past, that people have somehow crashed their new vehicles on the delivery floor itself. In a recent case, a Maruti Brezza was seen in the parking lot after taking the delivery. Due to the mistake of driver, it crashed into the parked bikes. Part of the reason why it is so common is the fact that people are not well-versed with the electronics and mechanicals of a new car. Hence, they are excited and scared in equal measure causing them to be a bit careless.
You may also like: Maruti Grand Vitara Build Quality 'Tested' by Banging and Knocking
We can only hope that people don't have to go through this torture of witnessing their new cars getting damaged due to any reason at all. It is not easy to see a car that you purchase get damaged on the very first day. Let us know if you have encountered any such incidents.
You may also like: Renault Arkana Spied- Potential Maruti Grand Vitara Rival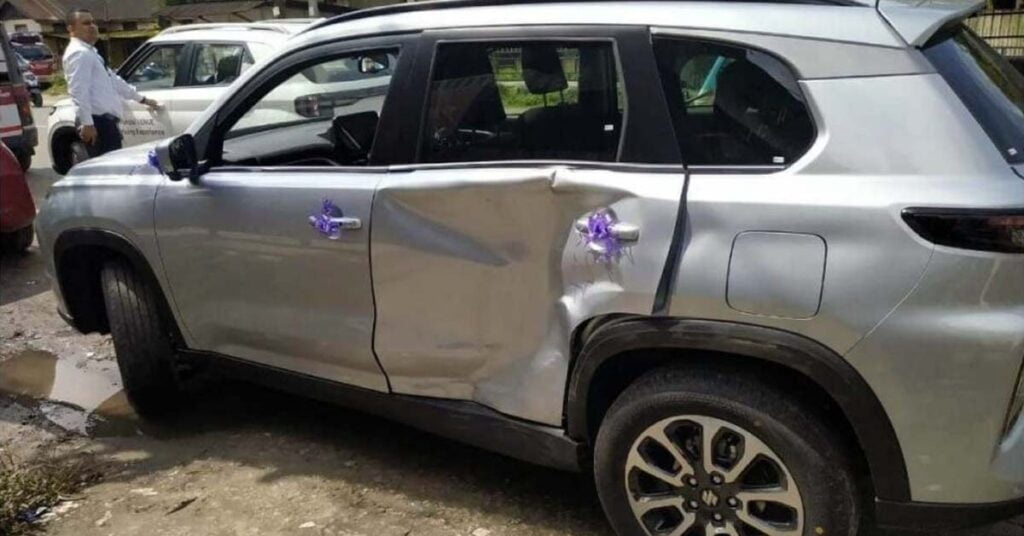 Disclaimer- The embedded videos/ external content is/are being used as a convenience and for informational purposes only; they do not constitute an endorsement or approval by Car Blog India of any of the products, services, and /or opinions of the corporation or organization or individual. Car Blog India bears no responsibility for the accuracy, legality, and/or content of the external site or for that of subsequent external videos/ external content. Contact the external publisher for answers to questions regarding its content.
Join our official telegram channel for free latest updates and follow us on Google News here.