With the festive season coming up there is a flurry of activities at the end of car manufacturers, with latest news coming from the one manufacturer which just refuses to let go of its iron grip on our market, Maruti Suzuki India Ltd. The Maruti Suzuki Alto 800 Onam Limited Editionis the latest Maruti Suzuki car to get a list of new features and a sticker job to make the car a tad more appealing. The latest "limited edition" model of the Alto 800 specifically targets South India, where the festival of Onam is commemorated with great pomp and show. Sales of the Alto 800 have been showing wild swings over the past few months, with the hatchback often losing out its "top selling car in India" status to stablemates Dzire and WagonR. Maruti Suzuki could be banking on the latest (and the upcoming) limited edition Alto 800 to give the sales of its bread and butter model a considerable boost. Read on to find more about the new Maruti Suzuki Alto 800 Onam Limited Edition.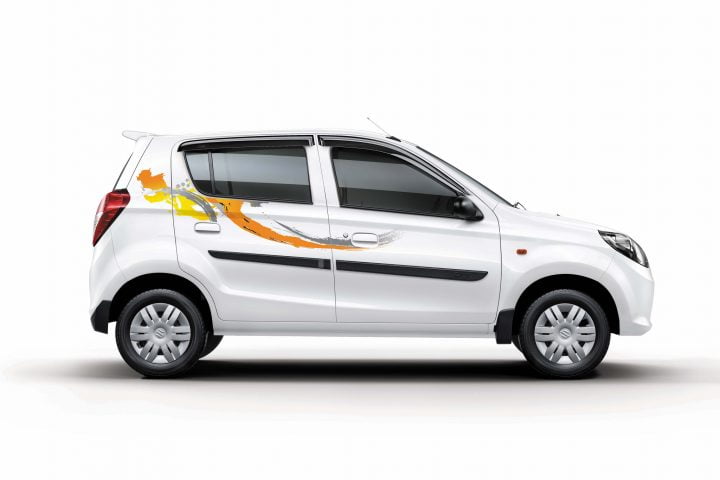 Price:
The new Maruti Suzuki Onam Limited Edition model is merely an accessorized variant and comes with a handful of new features over the standard model. In accordance, the latest Limited Edition commands a premium of INR 17,350 over the standard car. However, the company claims that this accessories package is being offered at a 26% lower cost than the prevailing aftermarket prices.
[box type="shadow" ]Also See – Maruti Alto K10 Price, Features, Specifications [/box]
New Features and Specifications:
The new Alto 800 Onam Limited Edition gets –
Reverse parking sensors
Music system with speakers
Onam graphics & decal
Phone charger
New seat covers with embroidered cushion
Now, some would argue that most of these features can be installed in the car from the local car market, probably at a lesser cost. But logically its always better for your vehicle to come installed with these features from the factory and cost Rs 10,000 more than have someone else tinker with the electrics.
[box type="shadow" ]Also See- Japanese Suzuki Alto[/box]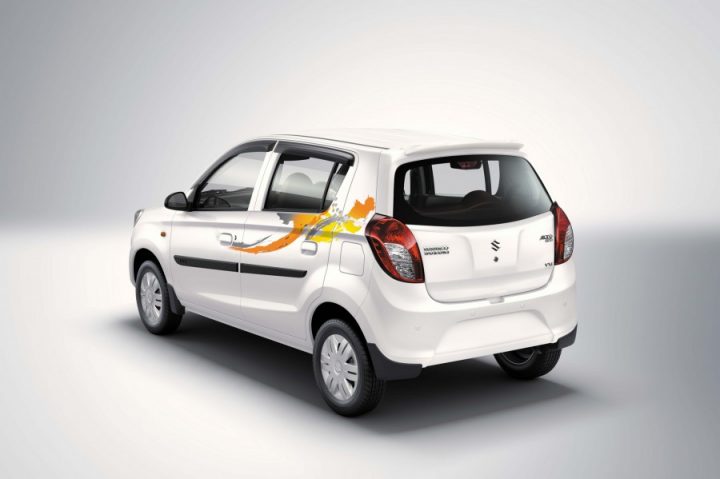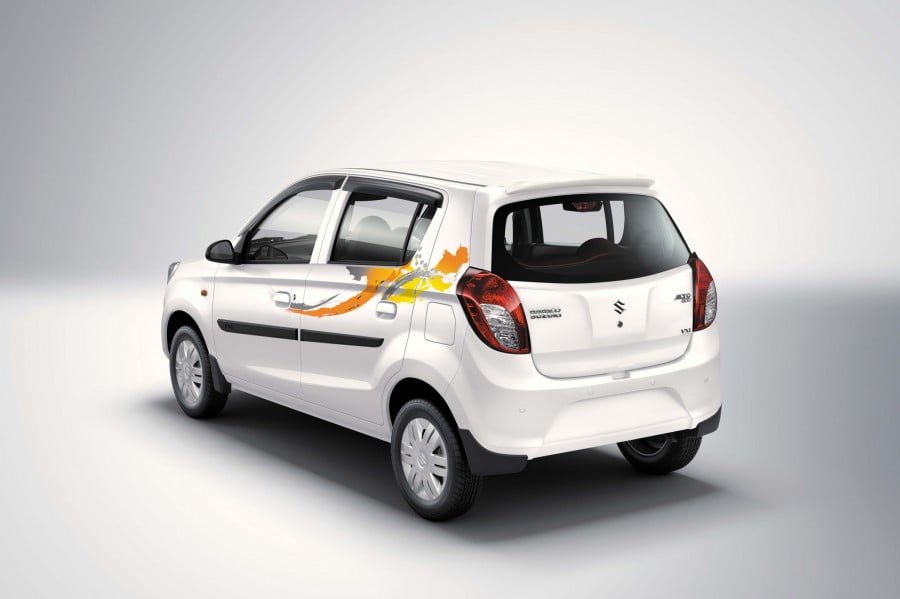 Specifications:
The engine predictably remains the same as earlier. It is a 7960-cc, 3-cylinder unit that produces 47 BHP of peak power and 69 Nm of peak torque. A five speed manual transmission drives the front wheels of the car.
[box type="download" ]Also See- Upcoming Maruti Compact SUV[/box]
Maruti Suzuki Alto 800 Images:
We feel its a great value for money – as Maruti cars usually are – coming with some great and necessary features, an excellent choice for those on a budget.
[box type="shadow" ]Upcoming Maruti Cars in 2015[/box]
How do you like the new Maruti Suzuki Alto 800 Onam Limited Edition? Share with us through the comment section below.