After a successful run in Bengaluru earlier this year, the Maruti Suzuki Autocross 2014 started with a big bang at -The Buddh International Circuit, Greater Noida. It was a three day event offering thrilling tracks to experience the exhilarating motorsport from 14th November till 16th November 2014. On the first day of this amazing event an adrenaline rush with excitement and roaring of engines was witnessed.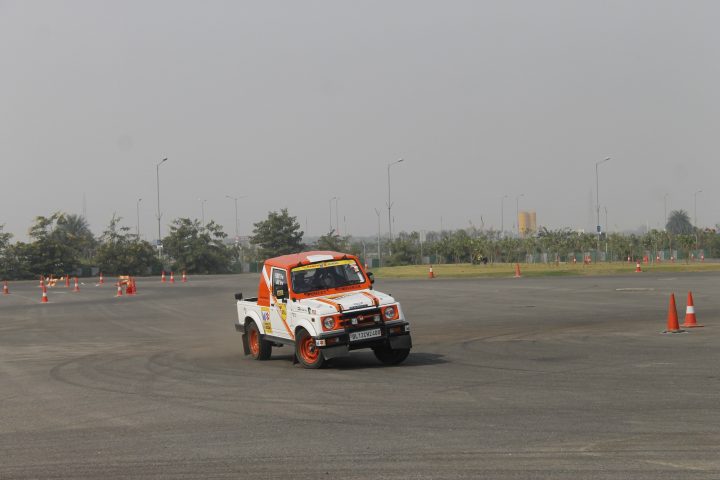 Stakes went even higher at the Delhi-NCR 13th edition of Autocross with 175 entries this year as compared to 140 entries in the financial year 2013-14.  The event acted as a platform for motorsport enthusiasts, professionals as well as  amateurs, which the amateurs see as the base of their professional evolution. In order to increase participation the company sent out around 6000 invites to corporates. Also, to encourage the participation of  women, corporates and students, it had a relaxed entry fee of Rs 1500. This paved way for more participation amongst motor sports enthusiasts on a broader level across all age groups.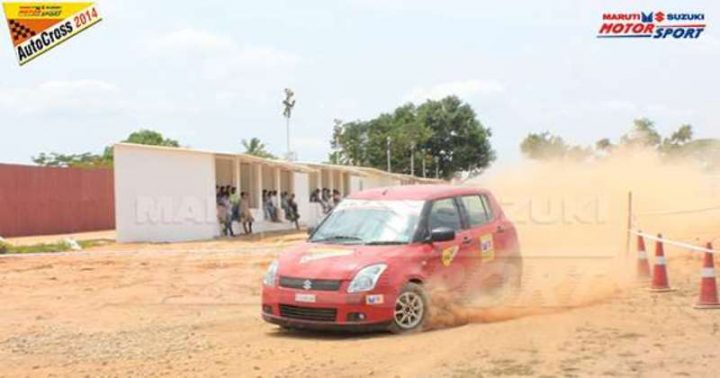 The 13th edition of Autocross was fully packed with thrill and enthusiasms, having a 2.2 km stretch with sharp turns, twists and hair pin bends. The adventure seekers from all over the city became a part of the event and  showcased their motoring skills.
Official Video- Maruti Suzuki Autocross 2014
Speaking on the occasion, Mr. Manohar Bhat, Vice President Marketing said, "Motorsports is about passion, responsibility and precision. Autocross is the stepping stone to the world of motorsports rallying. To encourage participation motor sports and promote safety driving in the country we have taken special initiatives to invite students, women and corporates in this edition of Delhi Autocross and are overwhelmed by the encouraging response in this edition of Autocross." He further added, "The best timing, recorded so far, to complete the stretch is 150 seconds. The competition is getting tougher and we would like to see more motorsport enthusiasts to pour in and set a new record this season."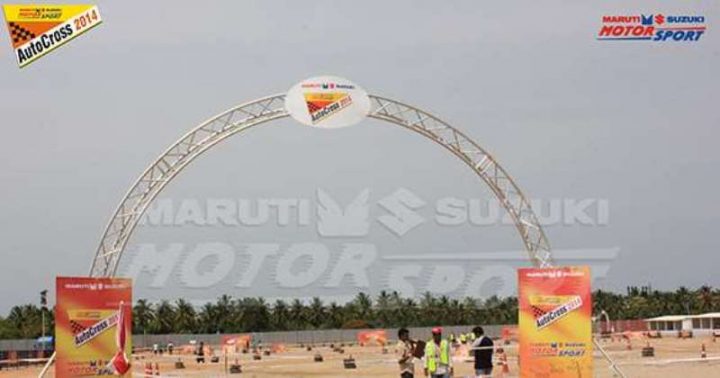 Maruti Suzuki Autocross is most popular grass root level motorsport event around the globe. With its starting in 2002, it aims to be a huge opportunity for participants to test their driving as well as car handling characteristics along with with safety standards. Young drivers learn a number of skills during this event like smooth transitions, enhanced braking, and skid correction. Participants from Maruti Suzuki Autocross have also gone on to participate in adventure sport rallies like Maruti Suzuki Raid-de-Himalaya, Maruti Suzuki Desert Storm and Maruti Suzuki Dakshin Dare.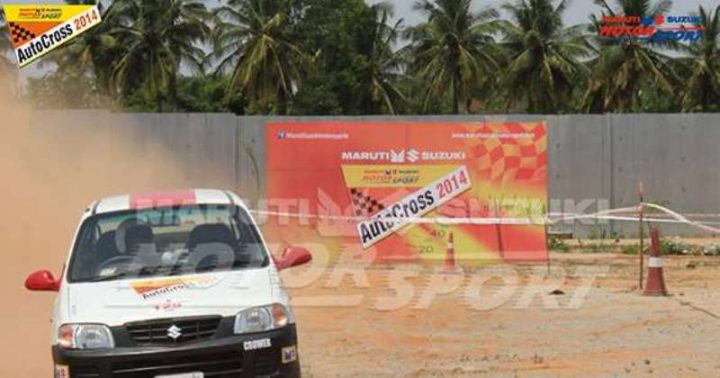 Updated On 20th Nov 2014
Results
The results of the 2014 Autocross are as below: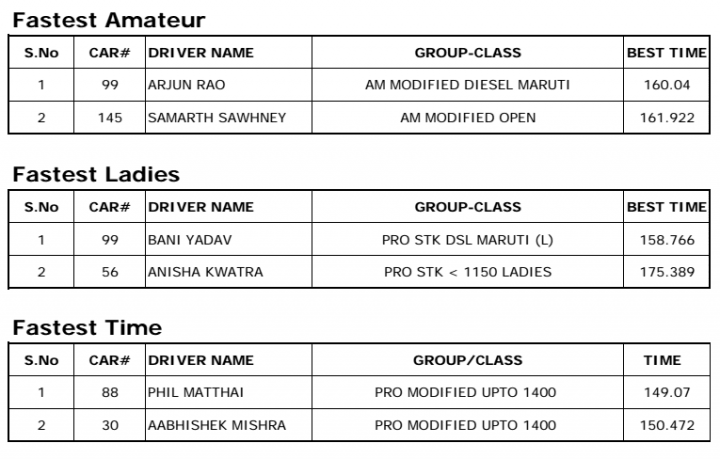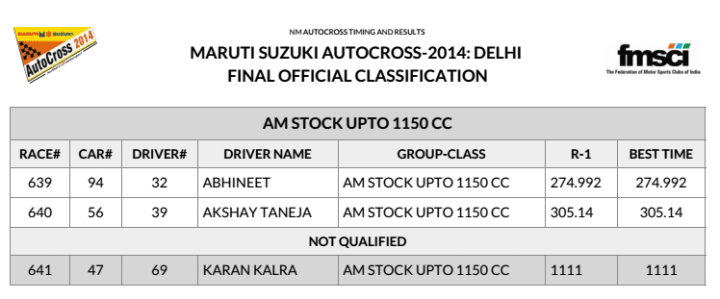 Image Credits- Maruti Suzuki Motorspots
More Related News