The Maruti Suzuki Ritz Elate limited edition has been quietly put on sale in India. The Ritz Elate is a special edition version of the car that comes with many more features than the regular version. The special edition comes with a price tag that is Rs. 20,000 more than the regular version of the Ritz.
The main difference between the regular Ritz and the Elate model is brought out by the graphics on the special edition model. The accessories that come with the Ritz Elate will be fitted at Maruti Suzuki dealerships. So both petrol and diesel versions of the Ritz can be bought with the new set of accessories. Customers need not buy everything included in the accessory list, with Maruti giving the dealers the option to pick and choose the add-on's their buyers want.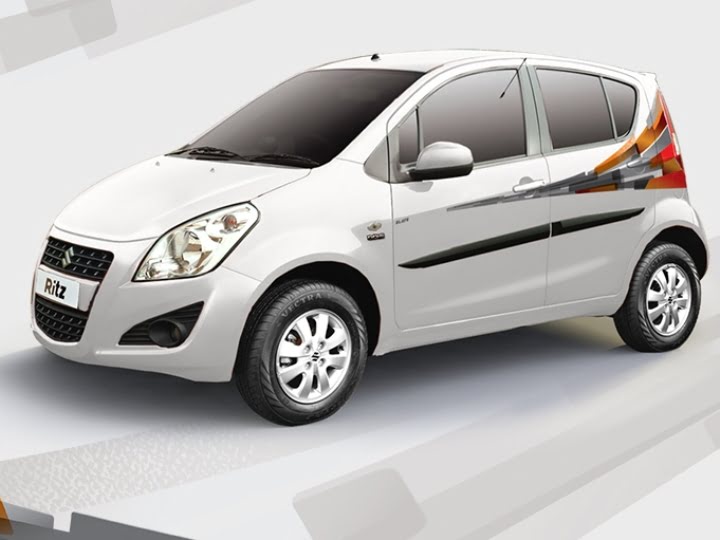 The Special Edition Features:
The accessory list include the option of:
2 DIN music system with speakers
Body graphics
Orange trimmed seat covers
Reverse parking sensors
Bluetooth Kit
Black door visors
Floor mats
Multi-purpose bag
Ambient lighting
Neck cushions
Sturdy mud flaps
Steering wheel cover
The Ritz can be bought with either a petrol or a turbo diesel engine. Both engines come in four cylinder designs and the 1.2 liter petrol engine has rated outputs of 86 BHP and 114 Nm. The diesel engine comes with a rated output of 74 BHP and 190 Nm. The petrol engine is available with 5 speed manual and 4 speed automatic gearboxes and the diesel engine comes only with a 5 speed manual gearbox.
The diesel powered Ritz returns a mileage of 23.2 KMPL, The petrol manual version gives 18.5 KMPL and the automatic petrol version is the least fuel efficient with a 17.16 KMPL mileage.
As evident by the special edition features, this is an attempt by Maruti to get some enthusiasm going around the Ritz which last got a facelift in 2012 but still has disappointing sales figures. In the first six months of 2014, the Maruti Swift has averaged a sale of 17,478 units a month whereas the Ritz has 2,700 units per month.
With Swift and Dzire both slated for facelifts soon, Maruti is trying to upgrade their ageing squad before they inject some new blood.
What do you feel about the Ritz Elate? Share with us in the comment section below.