Now you might have seen some YouTubers doing pretty bizarre stunts in a bid to entertain their audience but this one is actually quite interesting.
A Suzuki Swift owner in Poland decided to perform an interesting experiment involving super glue and his car. He is a popular YouTuber and the registration plate on his Swift reveals that this most likely is taking place somewhere in Poland. Now, Suzuki offers a ton of products all across Europe. Swift is a prominent product in the hatchback segment there as well. So, the YouTuber trying to perform experiments with Swift and super glue can be interesting for the Indian Swift owners too.
You may also like: Next-gen 2023 Suzuki Swift Teased Through Gran Turismo Race Car?
You may also like: 5 Videos That Prove Maruti Swift Punches Above its Weight!
Maruti Swift vs Super Glue
The guy brings the super glue bottles and begins trying to stick a tyre on a piece of brick as a trail. He uses a narrower tyre for this which could be from a bike. After two hours, the tyre is stuck on the block and is able to pull up the piece of rock with it. Next, he squeezes the glue from bottles in front of all four tyres and starts the engine. He parks the car in such a way that all four tyres land on the super glue. Then he waits for 2 hours to see the results.
You may also like: Driving Maruti Swift Thru Knee-Deep Water is More Stupid Than Brave
The car he is driving is an automatic and he puts the Swift in driving gear. However, much to his surprise, the hatchback refuses to move. The tyres are stuck quite deep into the super glue and the driver is accelerating constantly. That is visible from the paper attached to the tailpipe signifying that the car is trying to accelerate. After trying hard and pressing hard on the accelerator for a long time, the tyres begin to move. The glue is seen stuck on them but the power of the engine is enough to overcome the adhesive forces.
You may also like: Maruti Swift Sport Spied Undergoing Road Tests by ARAI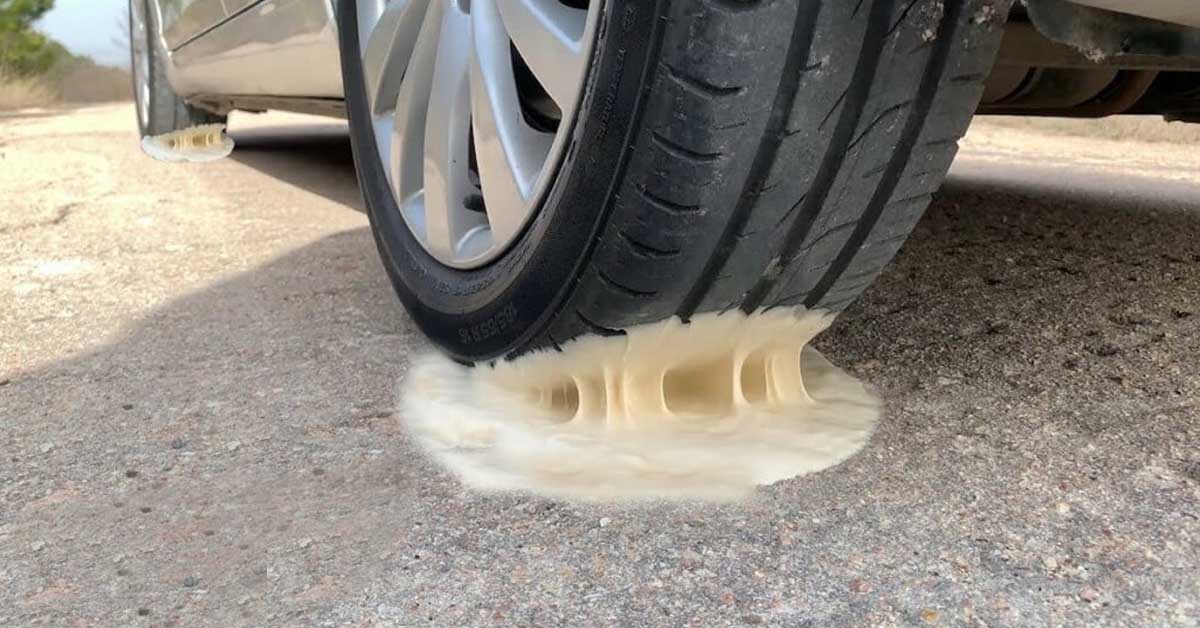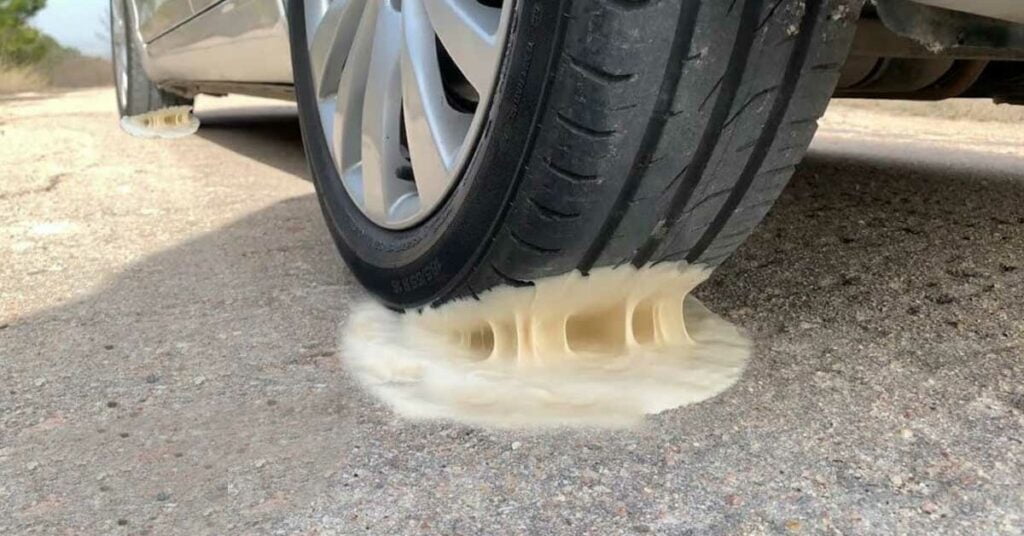 Specs
The Indian version of the Maruti Swift comes with a 1.2-litre petrol engine that produces 88 hp and 113 Nm of peak power and torque. There are options of choosing between a 5-speed manual or a 5-speed AMT transmission. It is one of the highest-selling cars in the country and continues to post impressive sales month after month. The prices of the Swift range from Rs 5.92 lakh to Rs 8.85 lakh, ex-showroom. Let us know your feelings about this Maruti Swift vs Super Glue challenge.
Join us for FREE NEWS Updates on our Whatsapp Community or our official telegram channel.