Maruti Suzuki is number one car maker in India in terms of sales and has huge demand for small diesel cars including the Maruti Ritz Diesel, Maruti Swift Diesel and Maruti Swift Dzire diesel. To fulfill its demand of Diesel car in India, Maruti has recently entered an agreement with Fiat to source 1 Lakh diesel engine per year from Fiat. Despite that, Maruti may still need a second Diesel engine plant to cater to the ever rising demand of Diesel cars in India after the petrol prices have shown steep rise in past 2 years. But Maruti is waiting before going ahead with it, do you know why?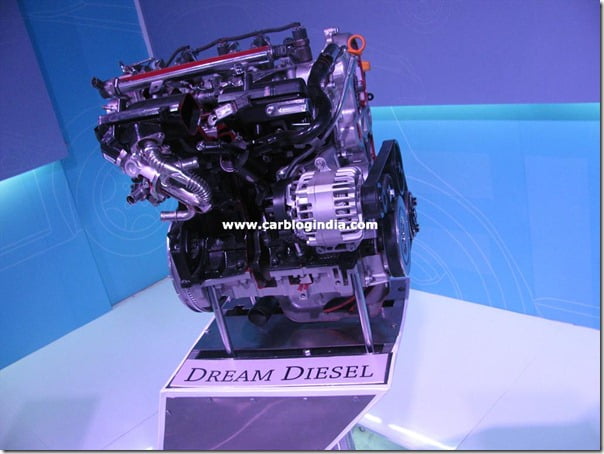 image – Maruti 1.3 Litre Multijet Diesel engine (by Fiat)
The reason is very simple, the unpredictable Govt. policy on Diesel engines is the cause of worry of Maruti Suzuki India. In the last year's India union budget, the taxes on CKD units were increased abruptly without any prior indication or information to the car makers or SIAM. It led to a lot of hue and cry and protest from car makers as it impacted their costing and long term business plans adversely.
With the rise in demand of Diesel cars in past few months after the petrol prices have climbed many times, Government is considering imposition of additional taxes or excise specially on the Diesel cars in India to offset the burden of Subsidies of Diesel fuel in India. There is no clear announcement or clarified view on this from the Govt. of India as the issue is under consideration. To avoid any unpleasant surprises, Maruti Suzuki is practicing caution and patience to go ahead with their second diesel engine plant in India. Is is waiting for a declaration of the policy which usually takes place towards the end of February when the union budget is presented in the Indian parliament.
We hope that there will not be any drastic tax changes so that the already slowed Indian Auto Industry does not dampen further. We will update you as there is some official word on the same. For latest updates, you can stay tuned to us by liking our official Facebook Page and signing up for our free email newsletter.
check out more-