The Maserati GranTourismo Zeda marks the end of production of the GranTourismo and comes painted in special colors as it embarks on its world tour while Maserati embraces its electric future.
This certainly marks the end of an era as Maserati has announced the end of production for the current GranTurismo sports car. The last hurrah is this Maserati GranTourismo Zeda. A last hurrah for a naturally aspirated petrol V8 two-door four-seater coupe. The V8 engine in the GranTourismo is a Ferrari sourced V8 engine which churns out 460 Italian horses and powers this rather beautiful piece of automotive design.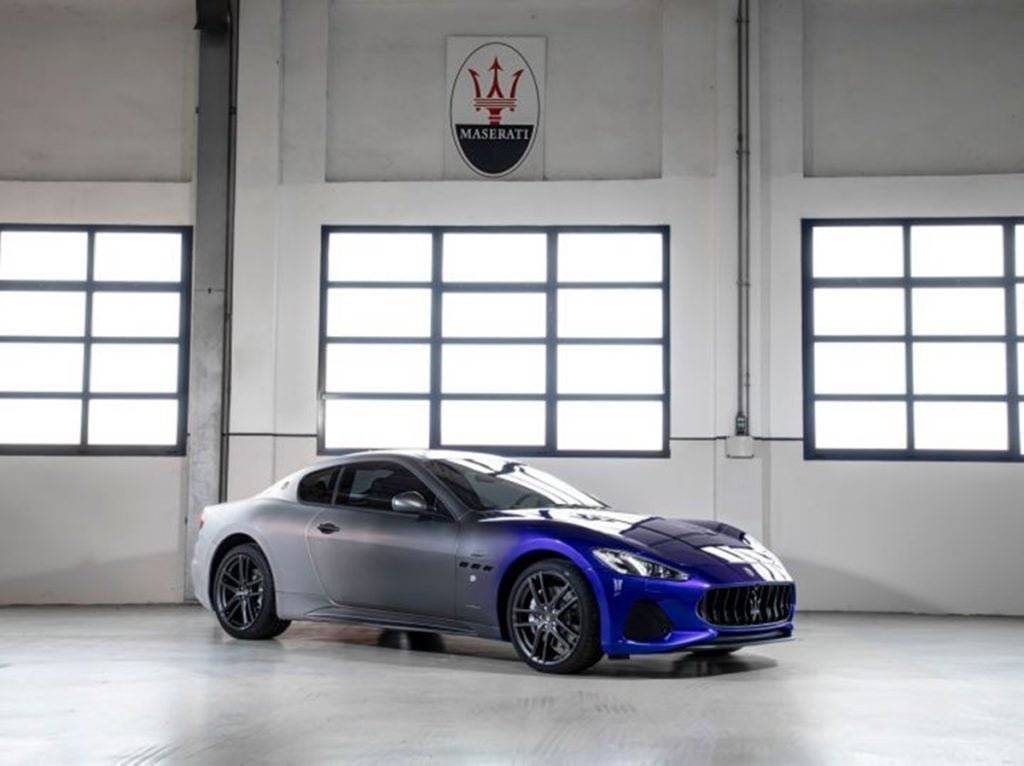 The Zeda in the name GrandTourismo Zeda signifies the last letter of the alphabet – Z – to mark the end of the line for the current GranTurismo and GranCabrio which have been around since 2007. In a bid to say goodbye, the GranTourismo Zeda will tour the world while Maserati will be upgrading their production facility in Modena, Italy as they prepare to build the next GranTourismo and GranCabrio electric vehicles (EVs) in 2020.
Maserati had already made their plans clear to focus solely on EV production for the future. And the Zeda's paintjob is testament to that transition. Centro Stile Maserati, the design department of Maserati, has brought about this transition through three colours. The rear has a satin white finish, which morphs into a burnished 'metallurgic' grey effect towards the cabin area, and then blends into a rich 'metallic' blue at the front. This, per Maserati, signifies the constant evolution of the brand.
Also Read : Ducati Streetfighter V4 voted as the Most Beautiful Bike at EICMA 2019!
The Maserati GranTourismo was designed by Pinninfarina and first debuted at the 2007 Geneva International Motor Show. The GranCabrio followed two years later at the Frankfurt Motor Show. The GranToursimo ceratinly has to be one of the most beautiful looking Grand Tourers ever built. So its certainly a sigh as the Zeda embarks on its world tour, marking the end of the current model line and starting fresh for the next generation of electrified sports cars from Maserati. 
Also Read : Surprise from Maranello! Welcome the all-new Ferrari Roma!
Yes, future Maseratis may not have such an enthralling beating heart but there's some solace in the fact that we will see more beautiful looking Maseratis roll out of Modena despite their change of heart. How does an electric Maserati compensate for the lack of a sonorous V8, well that remains to be seen.