Honda is offering massive discounts on several cars like the forth-gen City which can be had with benefits of up to Rs 64,000 while the Civic diesel is available with a cash discount of Rs 2.5 lakh. The Civic petrol gets a cash discount of Rs 1 lakh.
The automotive industry has surprisingly been quick to recover from the implications of the pandemic and the lockdown. Last month, the industry just recorded a 1% negative year-on-year growth, with 11,97,610 units of passenger vehicles sold in July 2020 as opposed to the 1,99354 unit of vehicles that were sold in July 2019. That's quite an incredible achievement given the state of the economy and the crisis hovering over the country. Honda Cars India stood eight in the manufacturer's standings with 5,383 units sold and they are keen to improve on it with great discounts this month.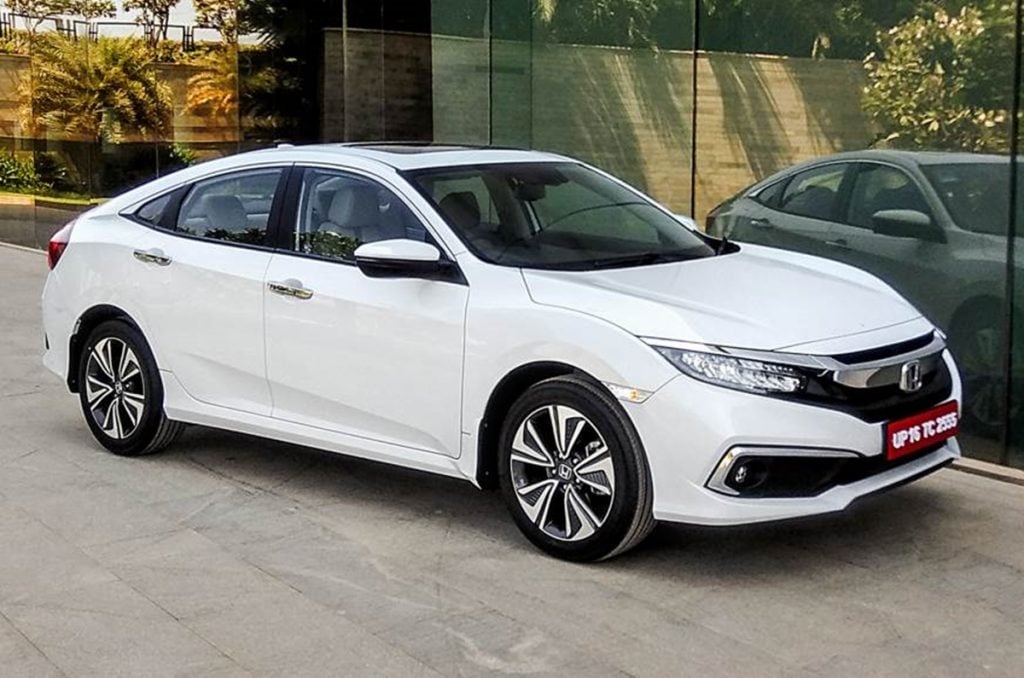 | | | | |
| --- | --- | --- | --- |
| Model | Cash Discount | Exchange Bonus + Corporate | Loyalty Bonus |
| Honda Amaze | – | Rs 15,000 + Rs 4,000 | Rs 6,000 |
| Honda WR-V | – | Rs 4,000 (Corporate) | Rs 6,000 |
| Old Honda City (V, SV – MT) | Rs 25,000 | Rs 25,000 + Rs 8,000 | Rs 6,000 |
| Old Honda City (V – CVT) | Rs 31,000 | Rs 20,000 + Rs 8,000 | Rs 6,000 |
| New Honda City | – | – | Rs 6,000 |
| Civic Petrol | Rs 1,00,000 | Rs 8,000 (Corporate) | Rs 6,000 |
| Civic Diesel | Rs 2,50,000 | Rs 8,000 (Corporate) | Rs 6,000 |
The table above gives you a brief overview of discounts available on each of the Honda cars. Starting with the Amaze, it is a very popular compact sedan, closely trailing the Maruti Suzuki Dzire. Although the Amaze does not have get any cash discount, it is available with an exchange bonus of Rs 15,000 plus Rs 4,000 corporate discounts. Additionally, there's also a loyalty bonus of Rs 6,000. The total amount of benefits thus amounts to Rs 25,000.
Honda just launched the BS6 WR-V a couple of week ago, and being a brand new car, there aren't much discounts of the WR-V as of yet. Still, you get a corporate discount Rs 4,000 and a loyalty bonus of Rs 6,000, taking the total benefits up to Rs 10,000. The BS6 WR-V was recently launched for a price of Rs 8.62 lakh, going up to Rs 11.06 lakh (ex-showroom). Its available in two trim levels – SV and VX and has the option of both petrol and diesel engines but only with manual gearboxes.
Also Read : Renault Duster Turbo Vs Nissan Kicks Turbo – Price Difference
Although Honda has launched the new-gen City in India, it continues to sell the forth-gen model alongside the new model. And that's where the massive discounts kick in. The manual variants of the forth-gen City is available with Rs 21,000 cash discount, Rs 25,000 exchange bonues, Rs 8,000 corporate discount and Rs 6,000 loyalty bonus. The total benefits thus stand at Rs 64,000. The CVT variants meanwhile get additional Rs 10,000 cash discount but exchange bonus is a little lower at Rs 20,000. It still enjoys benefits of up to Rs 65,000.
Also Read : Tata Tiago To Get Turbo Petrol Engine Soon; Spied Testing!
Lastly, coming to the flagship Civic sedan, you can enjoy cash discounts of Rs 1 lakh on petrol variants of the Civic while the diesel can be had with a Rs 2.5 lakh cash discount. Adding up the corporate discount of Rs 8,000 and Loyalty bonus of Rs 6,000 available on both variants of the Civic, the total benefits are huge. There's however no exchange bonus available with the Civic. If you had been waiting to buy the Civic for a long time, now is perhaps the best time.