Mazda working on a compact SUV is something way more than a mere speculation from the Internet. It is actually a news with some credibility. The car is believed to be named as Mazda CX-3 which is in line with how the company names its products.
This comes right after the spy-shots of the compact SUV from the company's stable, were leaked with the car doing rounds in India, hinting towards a possible Indian launch. The newest addition to the family, CX-3 , will sit below CX-5 which,in turn is itself a compact crossover. If both these cars reach the Indian shores, the CX-5 shall compete with the likes of Duster and the upcoming EcoSport whereas the CX-3 might just enter the premium hatch territory and be up against the Swifts and the rivals.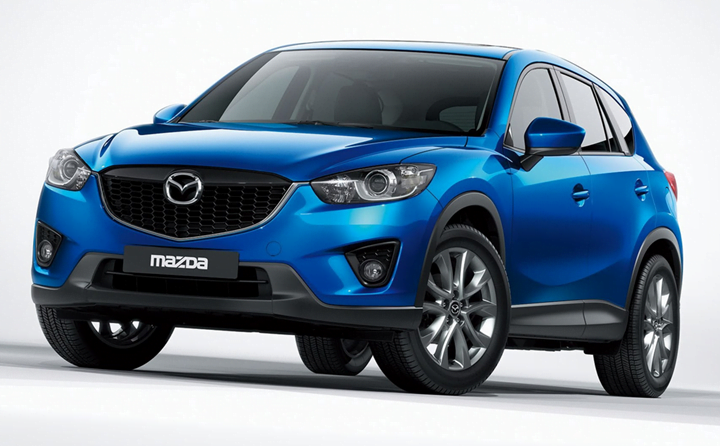 image – CX-5 SUV for illustration only
The Japanese brand is a bit on the cash stricken side of things and is believed to be working on the compact SUV which might just be based on the platform M2 which is a lighter and improved over the previous generation. And this is what precisely makes us believe that it might be related to the EcoSport. The Mazda sits on a platform jointly developed by Ford and Mazda on which the Ford fiesta is based upon , and the EcoSport is based on the Fiesta. Mazda will use their SkyActiv technology to keep the weights under control and yes,it won't be using Ford's powertrains.
Under the head, it is believed will be a 1.3 litre petrol engine and a scaled down 1.6 litre diesel motor of the 2.0 litre one found in the CX-5. It is expected to be the fuel efficient one too. It is expected to compete with its far- cousin, EcoSport when launched which would happen sometime in 2014 and sales being started in the last quarter of 2014. Seeing the liking of Indian car buyers for SUVs, it is only a matter of time since it came to us. This is a segment which is starting to heat up and India is being seen as one of the most potent markets.
source – Autoblog