Mercedes Benz Drive Pilot feature will now allow drivers in Nevada will now get to use emails using ADAS Level 3 features
Mercedes-Benz has received permission to deploy its ADAS Level-3 DRIVE PILOT in Nevada. It is the first automaker to gain acceptance in the USA with the Level-3 system. Autonomous vehicles are usually classified by the Society of Automobile Engineers. In 2014, this standard includes 6 levels of autonomy, with Level 0 the car has no autonomous systems while Level 5 the car is fully autonomous.
You may also like: Doctor Burns His Rs 44 Lakh Mercedes A-Class After Fight with Girlfriend
You may also like: Mahindra XUV700 Falls Off the Road, Owner Blames ADAS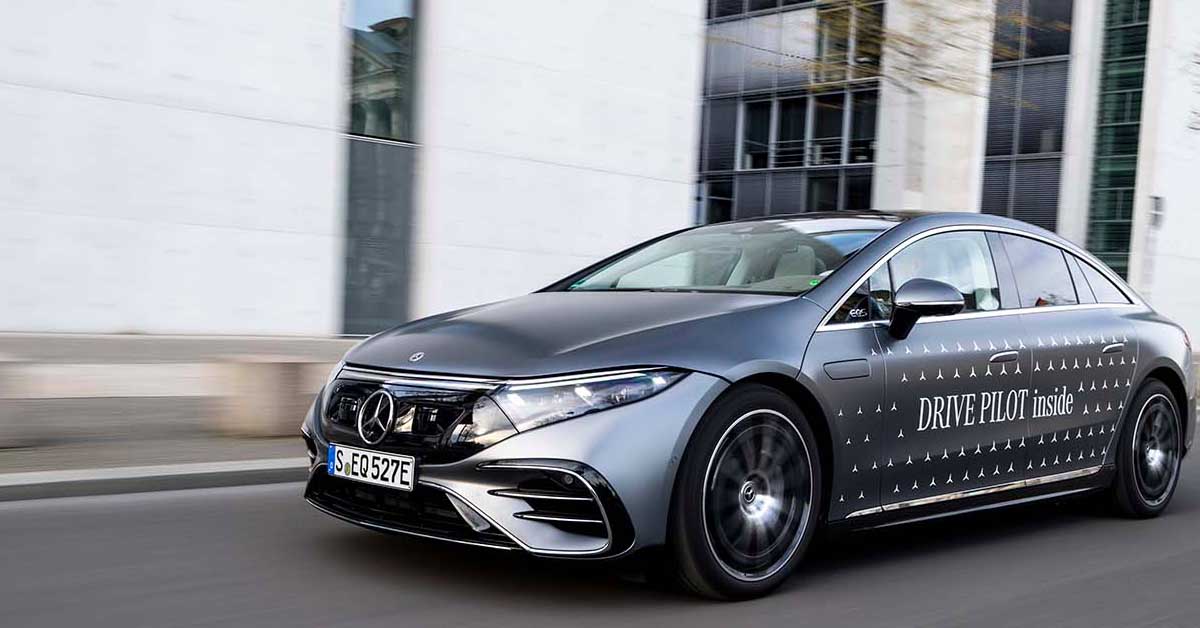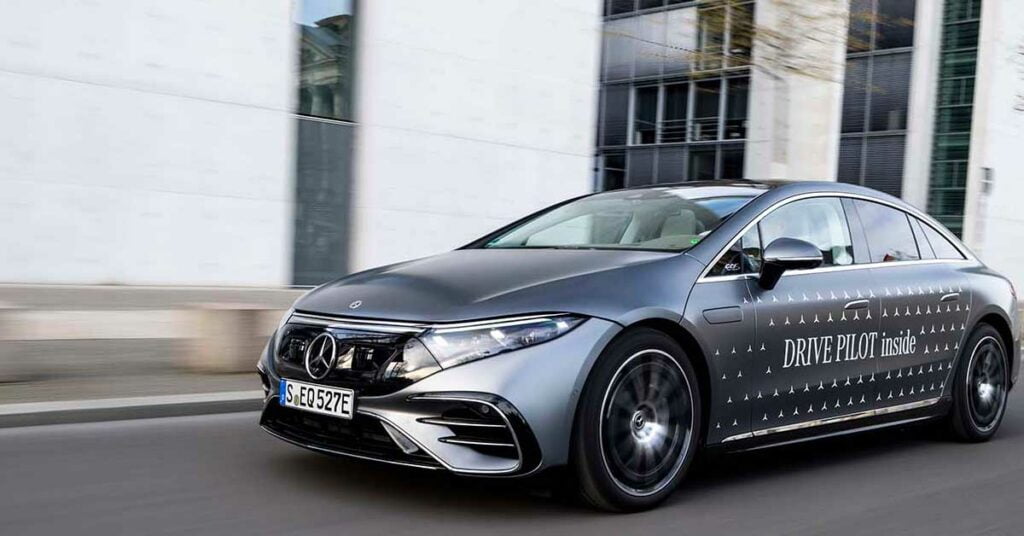 Some companies, such as Waymo and Cruise, are capable of operating ride-hailing services with vehicles with Level 4 autonomy in the US. This means the car can operate without a driver under certain conditions, such as within a specified service area. The level of autonomy for private drivers is currently Level 2. These vehicles can accelerate, brake and steer themselves in specific highway scenarios but the driver must be behind the wheel with their eyes on the road at all times.
You may also like: 2023 Tata Harrier Facelift To Look Futuristic, Have ADAS
When DRIVE PILOT is engaged, the driver does not have to keep his eyes on the road.
What's new? Everything is about to change. Mercedes has received permission from the Nevada Department of Motor Vehicles to deploy an ADAS Level 3 called DRIVE PILOT on state roads. Mercedes certifies Nevada technology with 'minimal risk condition' that it can meet their requirement that requires Level 3 or higher 'fully autonomous' vehicles to be able to stop when a system malfunctions.
Description: Requires a driver behind the wheel even when DRIVE PILOT is engaged. But in certain situations where the traffic is heavy and the vehicle is travelling at a speed of 37 per hour, the driver does not have to keep his eyes on the road. This is what differentiates Level 3 from Level 2. The driver should be able to operate the system when needed, but they do not need to be fully alert while it is engaged. This gives customers back time so they can focus on some secondary activity, such as chatting with colleagues via car office, browsing the web or relaxing while watching a movie, writes Mercedes-Benz.
BIG SPENDER: DRIVE PILOT requires specific hardware installation and cannot be retrofitted into existing cars, so anyone interested in serving Nevada needs to purchase a new vehicle and be prepared for options. Mercedes-Benz has not yet announced what it will charge for DRIVE PILOT in the US. But it started offering buyers of its S-Class and EQS models in Germany in 2022 for $5,265 and $7,823. They will have to shell out $2,559 for the Mercedes Driving Assistance Package. Of course, those vehicles have base prices in the six figures, so the owner isn't averse to shelling out more than $10,000 on his new Mercedes if it gives him the ability to stand out in rush-hour traffic.
You may also like: A Mercedes Fan, Kylie Jenner Seen in Her G-Wagon on New Year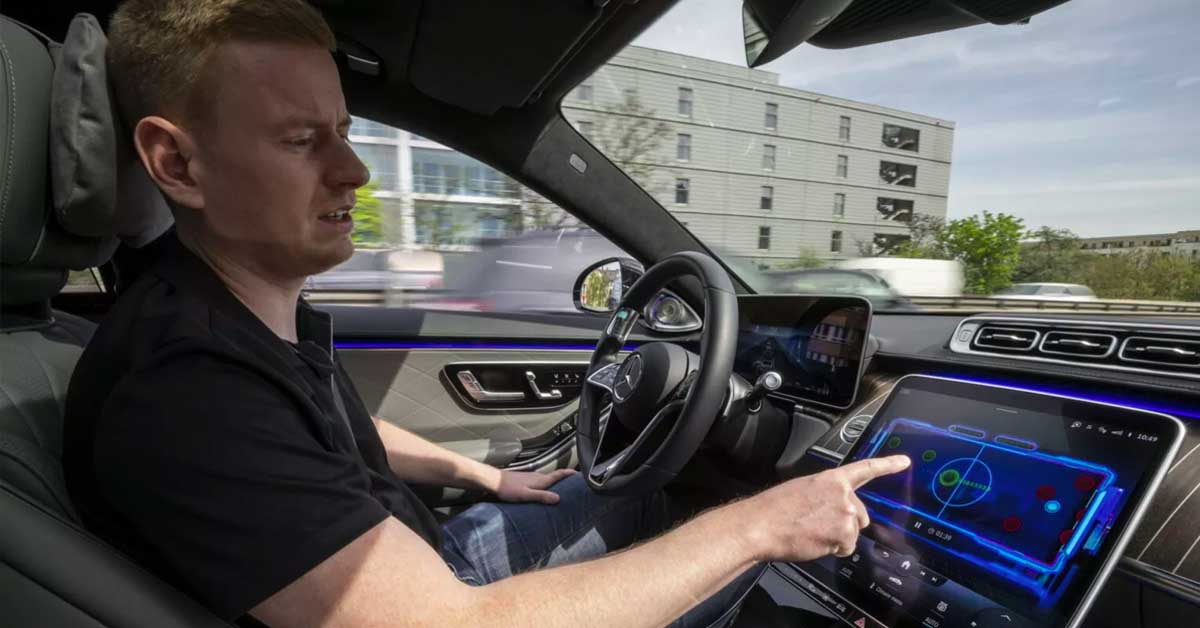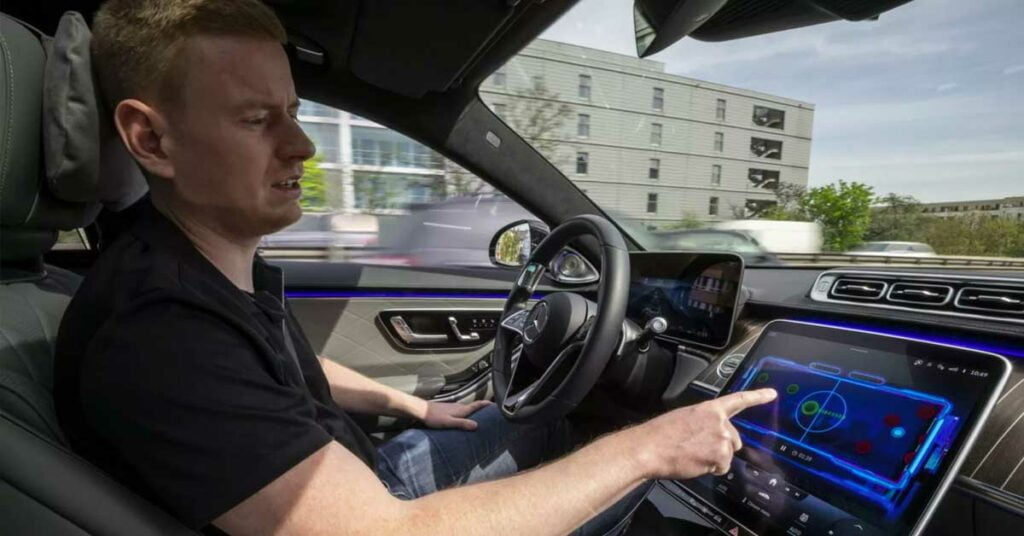 You may also like: Mercedes McLaren SLR of Paris Hilton – Where is it Now?
ADAS Level 3 could be available in cars costing as little as $50,000 before the end of 2023.
Mercedes pointed out that they filed a certification application for DRIVE PILOT in California at the same time it submitted its Nevada application, so a possible approval for that state may just be on the horizon. In the meantime, drivers may soon have the option of cheaper autonomous vehicles. Kia and Genesis will be able to deploy a level 3 called "Highway Driving Pilot" in models priced up to $50,000 before the end of 2023. Those automakers will need to work with individual states to get approved for the HDP, but now that Mercedes' DRIVE PILOT is approved by one state, it could be easier for other car companies to raise the level up.