Good news for those who are in constant danger of being shot at or have a grenade chucked at them while on their way to work. The Mercedes-Benz S-class Guard is now under production. Sporting everything from sophisticated adjustable suspension to a perfume dispenser, the Mercedes-benz S-Class was already one of the most well equipped vehicles in the market. Now the company has added another notable feature, armor. Expect the launch to happen soon as the production seemingly -in the pictures- is in fairly advanced stages.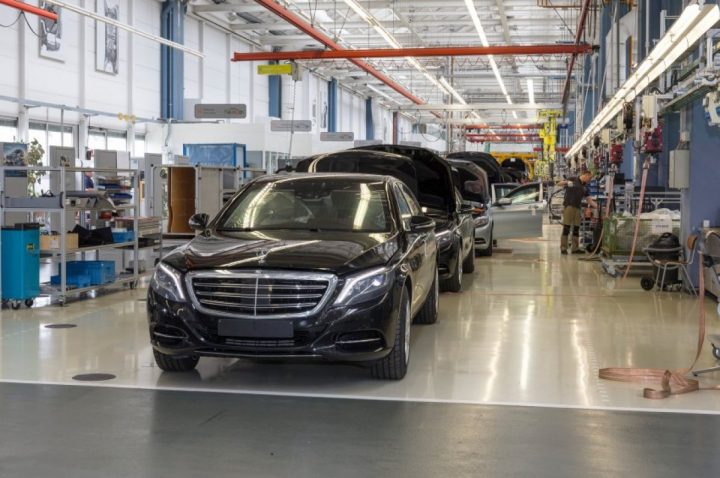 PRICE: The Mercedes S-Class Guard will cost you somewhere in the region of Rs. 2.7 – 3 Crore.
Manually built in Sindelfingen near Stuttgart, Germany, the S-Class Guard is assembled alongside the armored E-Class, M-Class, G-Class and S-Class Pullman. It offers up to VR7 levels of protection against military weapons that "travel twice as fast as bullets fired from a revolver." It can also withstand shrapnel coming from hand grenades as well as other similar types of explosives. To provide that kind of protection, the Guard gets a windshield that's 3.9 inches thick, and the passenger cell is surrounded in 1.9-inch thick steel plate.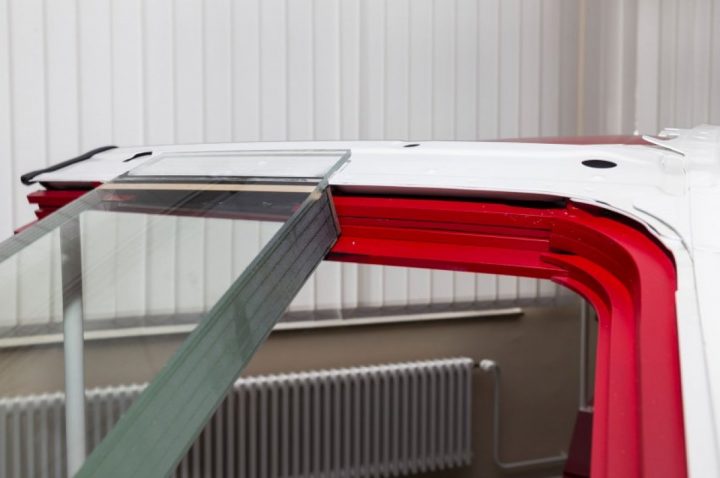 Mercedes-Benz only offers the Guard in S600 form, with a 6.0-liter, twin-turbocharged V12 under the hood. This maybe because of the weight of the car, which has not been disclosed, which is expected to be very high taking account that the windshield alone weighs a 135 Kg and is 10-cm thick.
So Mercedes-Benz has packed quite the punch in this edition of the S-Class, obviously catering for the needs of those few "High and Mighty" who demand security and style in the same unit out of necessity more than anything else. Nonetheless if this too does not make you feel safe inside, we suggest you look up the Russian T-90 Tank.
Source: Mercedes-Benz Passion