The Mercedes EQB is one of the numerous EVs that Mercedes wants to bring in its lineup by 2025 and it will be largely similar to the EQC, of course much smaller.
Mercedes debuted the GLB SUV just some time ago and already, an electric version of the GLB has been spotted testing on European roads. The electric version of the Mercedes GLB – or lets say EQB – will sit in between the EQA and the EQC. The spotted test mule came with front and rear scafollding and so we are expecting it to have certain visual changes to improve aerodynamic efficiency.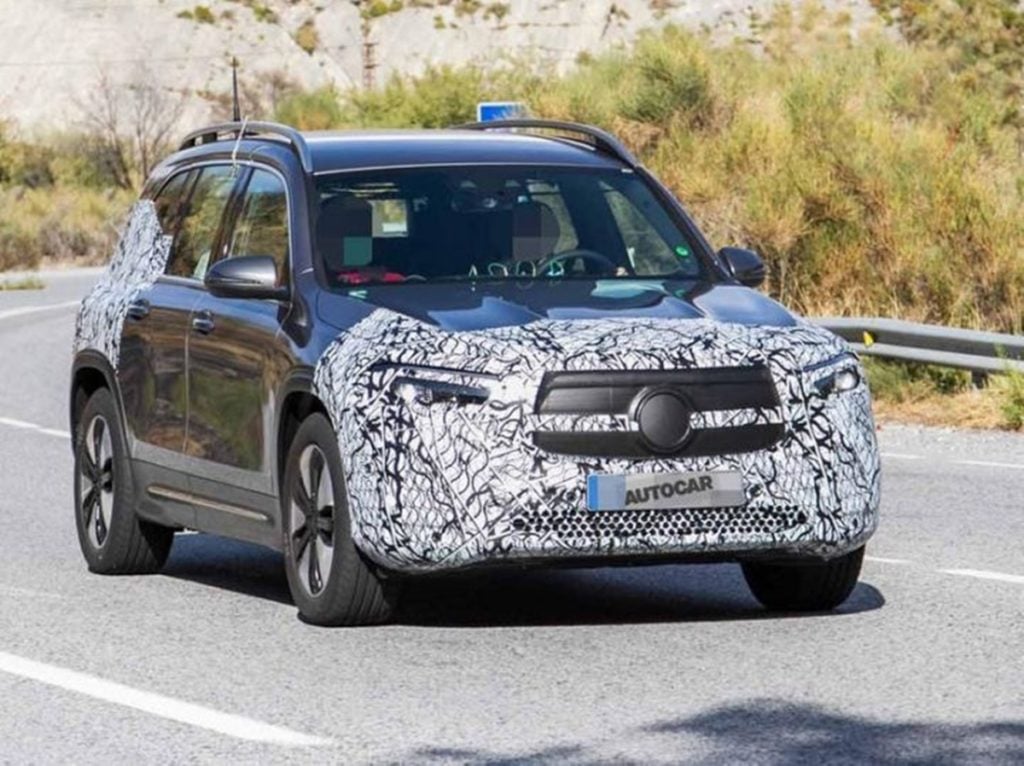 The Mercedes EQB sits on an elongated version of the MFA-II platform. Mercedes has a rather ambitious plans with electric cars in their portfolio. They plan to come up with as many as 130 variants of electric cars by 2025 in their lineup, an investment of 10 billion euros by the company. They plan to have an EV for every existing and upcoming model. 
However, not much technical details are known about the EQB right now. We are expecting it to be powered by an electric motor on each of the front and rear axle. The battery size should be something around 60kWh on the launch variant which could have a range of about 480 km. Batteries with smaller and larger capacities will also be introduced later.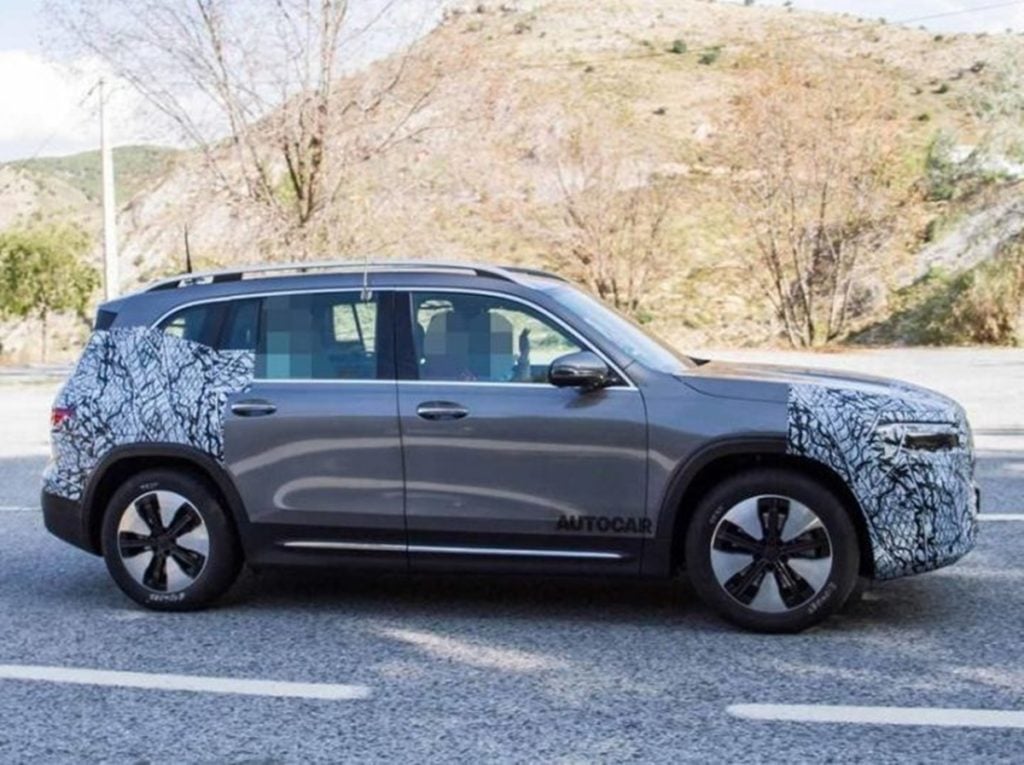 Also Read : Mercedes to Debut a Maybach Badged GLS by end-2019!
Electric cars are specifically designed these days for greater aerodynamic efficiency. The covers on the face could indicate for a more aerodynamic face. The Mercedes EQC has a drag coefficient of 0.28 and this EQB is also expected to be around the same mark. The Audi e-Tron is more slippery by just a margin with a drag coefficient of 0.27. Charging capacities of this car should also be pretty similar to the EQC. It is expected to come with 112 kW DC Fast Charging which will top up 80% of it in half an hour, enough for another 400 km.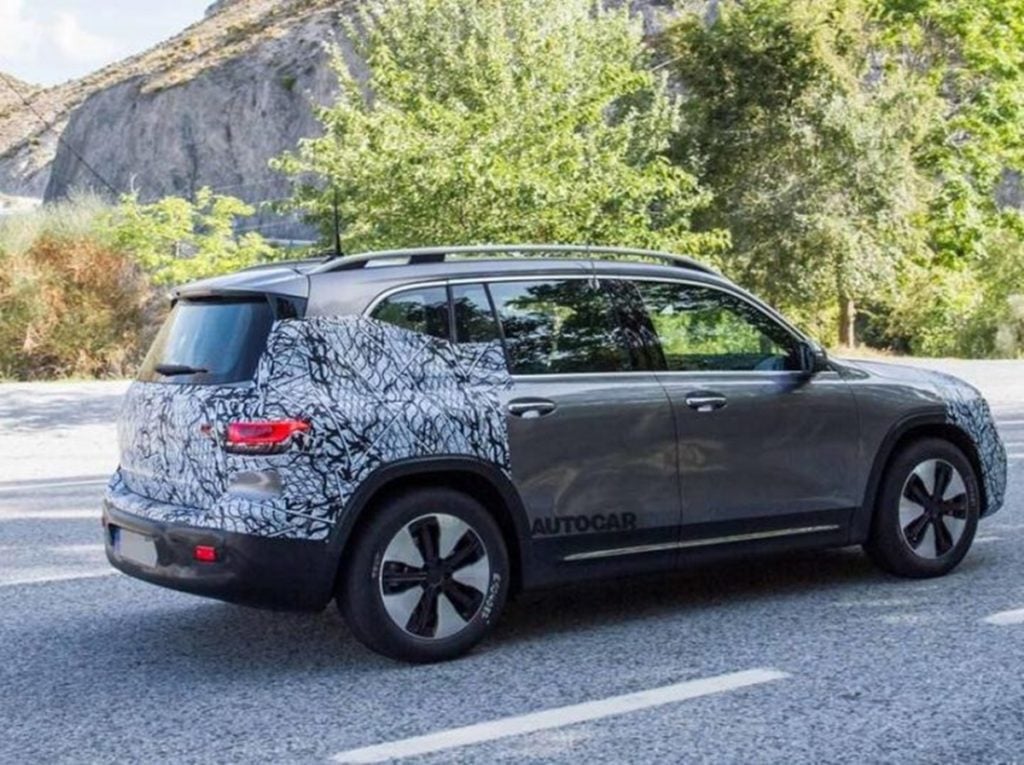 Also Read : Mercedes spotted testing the GLE 63 Coupe at the Nurburgring!
These figures are but of the EQC from 2019. As days pass by and we make more advancements in battery and electric motor technology, these figures are only expected to get better. The EQB will also come with the latest version of the MBUX system which will be able to follow voice commands. It will also come with decent off-road capabilities with features like variable hill decent control. It will feature Active driver assistance features like in the GLB but certainly more advanced. And yes, it will come with Level-3 autonomous driving technology.