Likes:
Space And Comfort
Features
Adequately Powered / Engine Performance
Design
Good Quality Plastics
Pricing
Mileage
Light Steering Wheel And Handling
Suspension
Braking
Dislikes:
Tyre Size
Body Roll
Gearbox
Too Much Use Of Modern Electronics
Poor Knee Support
MG Hector is one of the most popular mid-size SUVs that we have in India now. It was managed to attract a lot of buyers primarily because of its aggressive pricing. Also, it is a feature-rich SUV with an enormous amount of space. But that's just not it, right?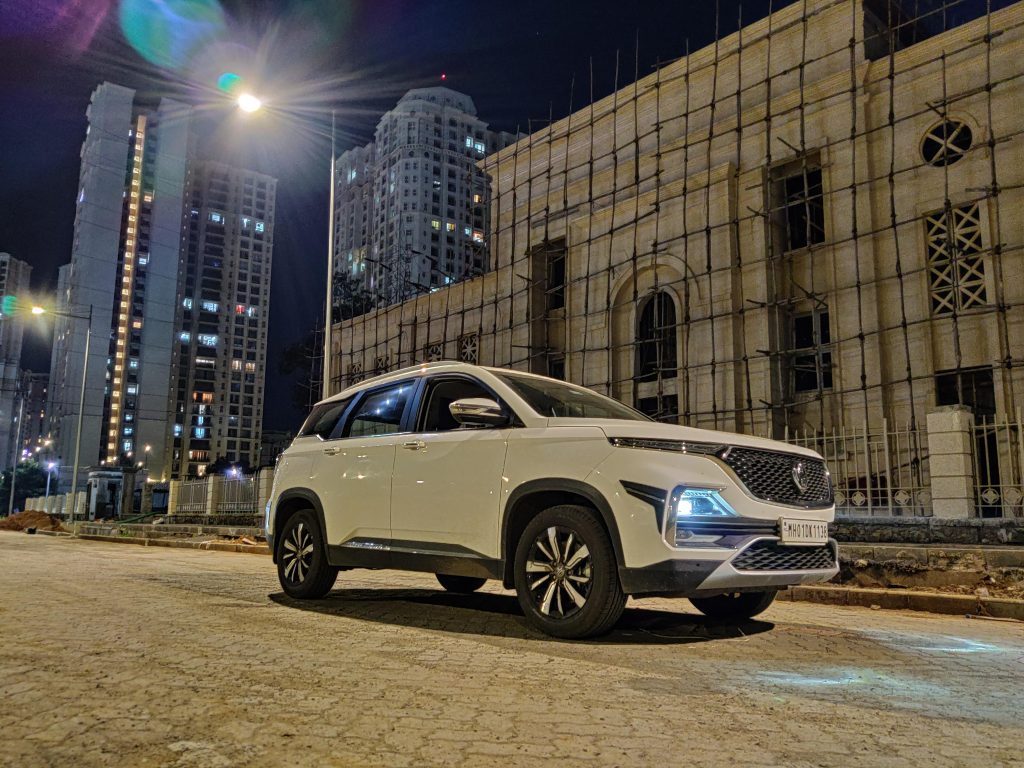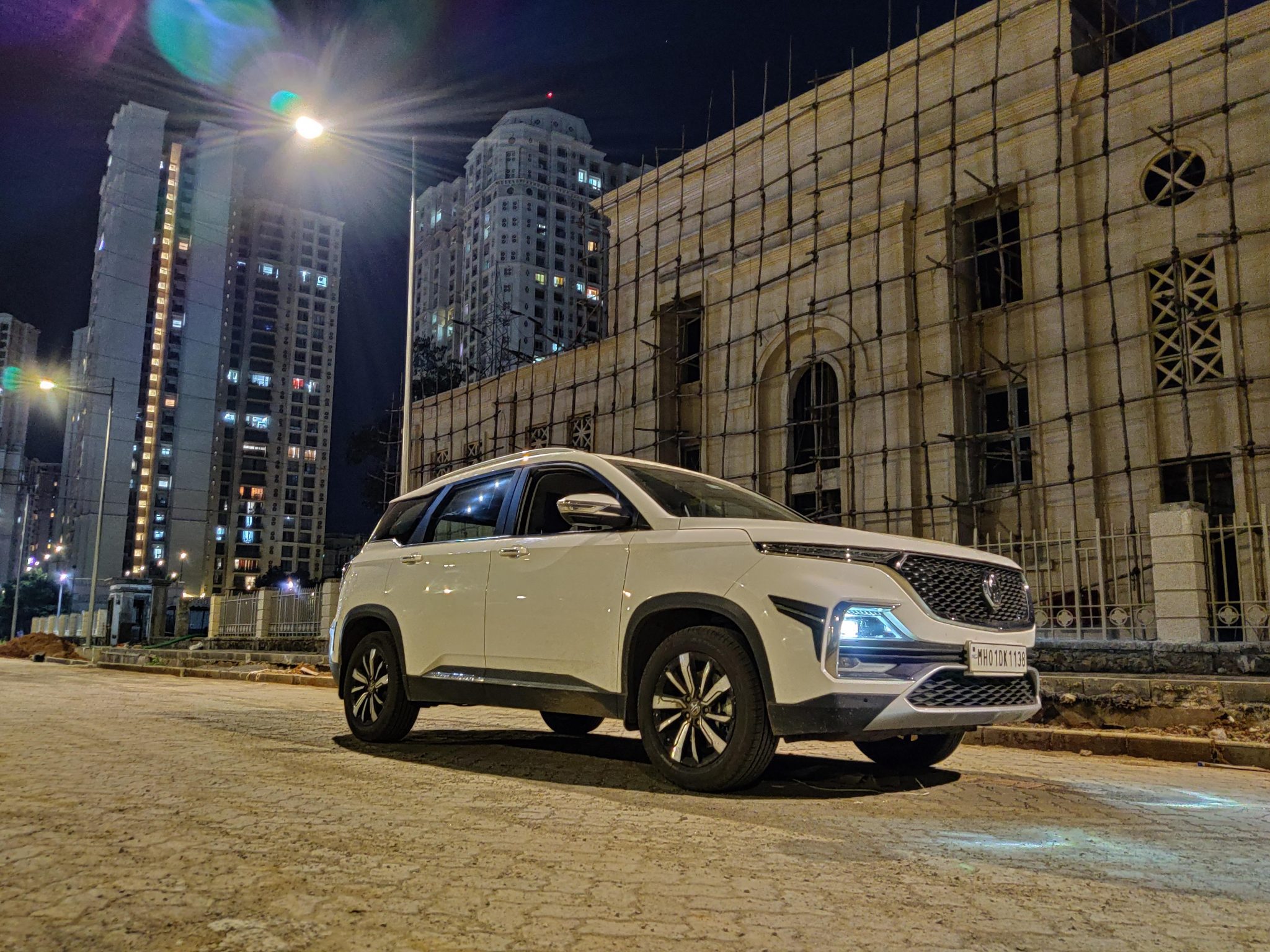 We had the MG Hector Diesel and Smart-Hybrid with us for a certain time for our road test review. After doing extensive testing in the real-world conditions, we have narrowed down the goods and bads of owning the Hector. Here they are:
Pros: 
Space And Comfort
MG Hector has Spacing and Comfort as its prime USP. Measuring over 4.7 metres long, it is almost as long as Toyota Innova Crysta. The latter having three rows of seats and Hector being just a five-seater justifies the space. Hector gets more than adequate leg space at the front and the back, with enough headspace as well. The seats are perfectly reclined for the passengers and the windows also offer full view of the road.
When you are seated at the back of Hector, it feels like it is a premium cabin. With just two rows, there's a large boot as well. If you pull down the second-row seats, probably a 5 feet 10-inch person can sleep comfortably. And with it being so wide, you can squeeze two such people making it a queen-size bed.
Features
Features of the MG Hector are something that is both good and bad. On the positive side, it is a feature-rich SUV. There's a panoramic sunroof, a large touchscreen infotainment system, the i-Smart technology, a fully digital speedometer, electric adjustment for the seat, cruise control, LED headlamps and what not. With all these features loaded, there is no one in the segment that is close to the Hector. A buyer in recent times keeps features as one of the important points while looking out for a car. MG Hector has got that covered.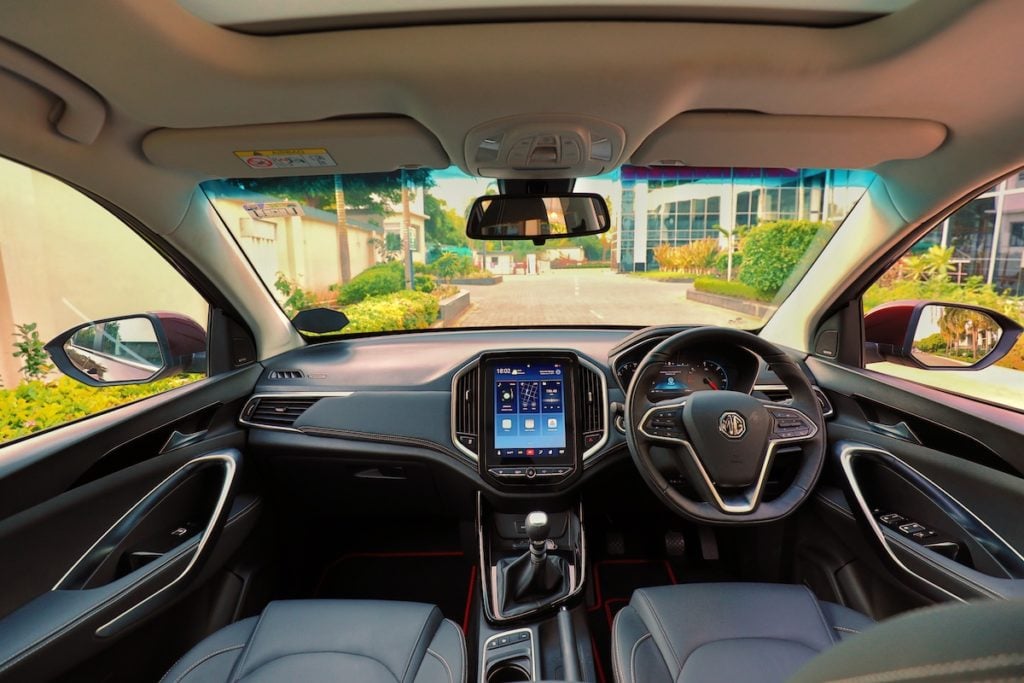 Engine Performance
MG Hector gets three engine options to chose from. First, it gets a 1.5 Litre turbo-petrol engine with a small electric motor. The mild-hybrid system helps in initial acceleration, additional 20% torque and auto start-stop system. Seems like this makes it the most exciting to drive compared to diesel and regular turbo-petrol.
Hector Smart-Hybrid feels like a torquey motor. At any given point of time, it did not feel underpowered neither did seem to lack the punch. Although, the things seem to be a bit low while moving under 1,500 RPM. Also, after crossing 3000 RPM, the NVH levels suddenly start increasing to a much irritating level. Most of the time, you will find yourselves cruising under that RPM.
As for the diesel engine, it is an FCA-sourced 2.0 Litre turbo-diesel motor. The same engine also comes on Compass, producing 170 PS and 350 Nm. Again, the engine is quite torquey but at some quick overtakes, it takes longer time than Smart-Hybrid to pick up the pace. Unlike the petrol smart-hybrid, for diesel engine, the peak torque starts coming in right from 1600 RPM. The NVH levels are comparatively under control. There's less of the diesel engine gruff or clutter you might say.
If we have to compare both, the diesel engine is more suited for the city commuting as well as for hill driving and cruising. Just for quick power sprints, you can opt for the Smart-Hybrid.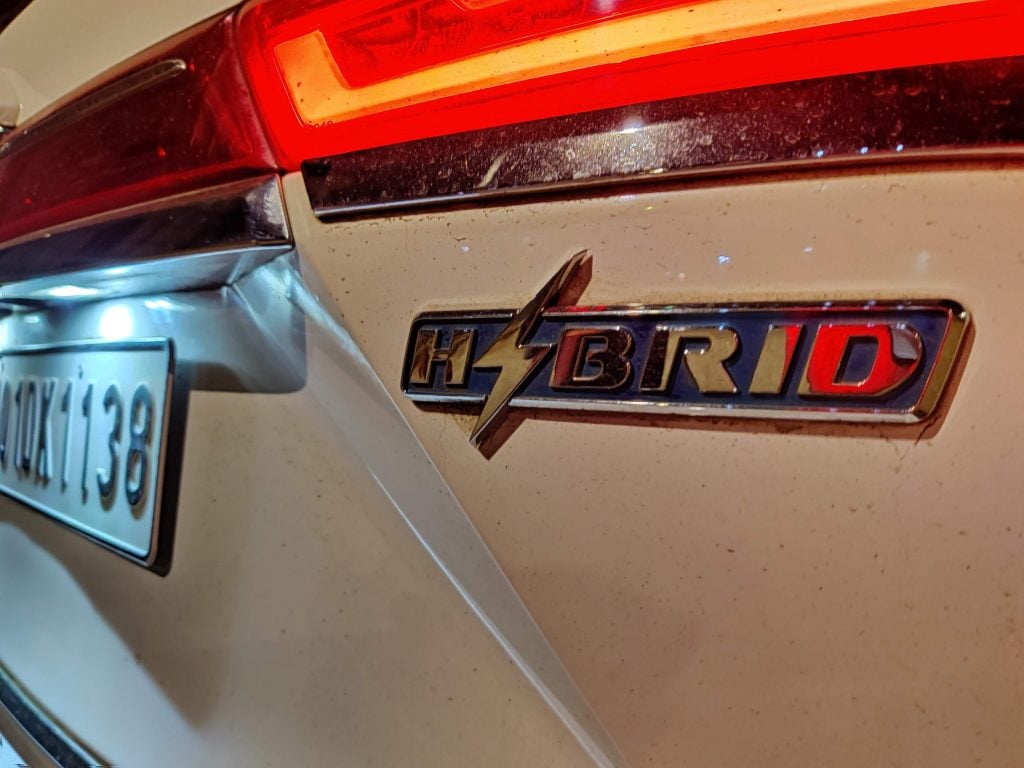 Plastics Quality
Once hard knock on the dashboard of the Hector will speak for itself. The quality of plastics is top-notch and well fitted. There's no loose-fitting clatter while going over the most damaged roads too. Feels like you are seated inside a premium cabin.
Mileage
Even for a big SUV like this, MG Hector Smart-Hybrid, as well as Diesel, managed to impress us with its fuel efficiency. To note, the Smart-Hybrid claims to improve fuel efficiency by 15-20% more than the petrol engine. It actually does.
On average, the Hector Smart-Hybrid offered us 13.4 kmpl. In the worst conditions, the mileage went down to 10.5 kmpl. In the best driving conditions or while cruising, we were able to achieve 17.7 kmpl. That's anytime good for an SUV this big.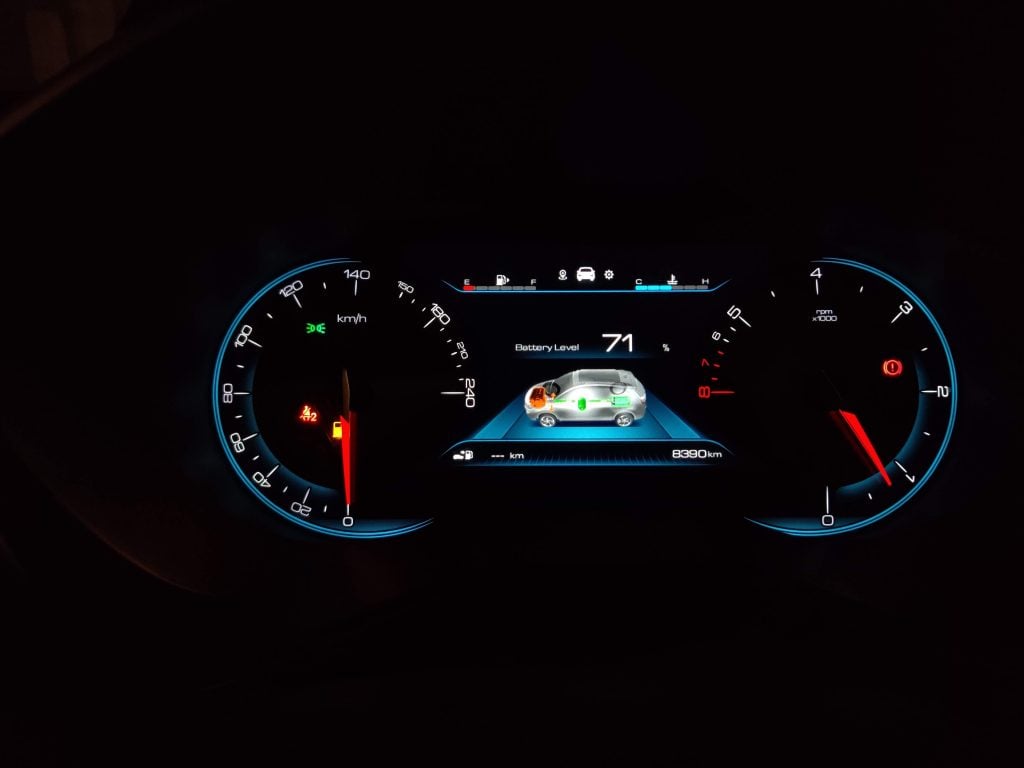 The diesel Hector is also highly fuel-efficient. If you have a decent amount of pressure building on the pedal, it manages to squeeze an average of 16 kmpl. In worst traffic scenario, it still managed to give around 13 kmpl. In other conditions, we were able to achieve an impressive and shocking, 21 kmpl. That's achieved by cruising at 100 km/hr on 6th gear without cruise control activated.
Light Steering Wheel And Handling
Handling is one such point where we were the most impressed. The steering wheel is quite light and easily manoeuvrable. You might not call the steering wheel direct, but gets the job done. Slight understeer.
Handling of the SUV also seems to be taken care of. It remains well planted on high speeds. Sometimes it manages to lose out on grip while taking sharp turns or moving on higher speeds.
Suspension
MG has tuned the suspension setup on Hector towards the softer side. So, at low speeds, the ride remains plush. It manages to soak fairly damaged roads while going at low speeds. This feels the same even at the back seat. Once you start building up speeds, you can feel the undulations creeping in the cabin. Summarizing, the suspension review of MG Hector might not be the best in class but also not the worst in class.
Braking
Hector gets four-disc brakes for all the four tyres. The bite of the brakes is excellent and confident. The SUV comes to an assuring halt even while coming from considerable high speeds. 
Pricing
As of now, the official prices for BS6 Hector Diesel are yet to be revealed. The BS6 Hector petrol starts off at Rs 12.73 Lakhs going up to Rs 17.43 Lakhs. Diesel variants commence at Rs 13.48 Lakhs up to Rs 17.28 Lakhs. In this price, it goes against a slightly smaller Harrier and even smaller Seltos and Creta. For such premium features and huge space, it is a total Value For Money.
Cons
Small Tyre Size
For an SUV this big, MG uses comparatively smaller 17-inch tyres. Slightly bigger, even 18-inch tires would have made the job better. Because of small tyres, the grip is affected and also it affects the suspension to some level. Probably, bigger tyres would also help the driver in carrying it better through sharp turns.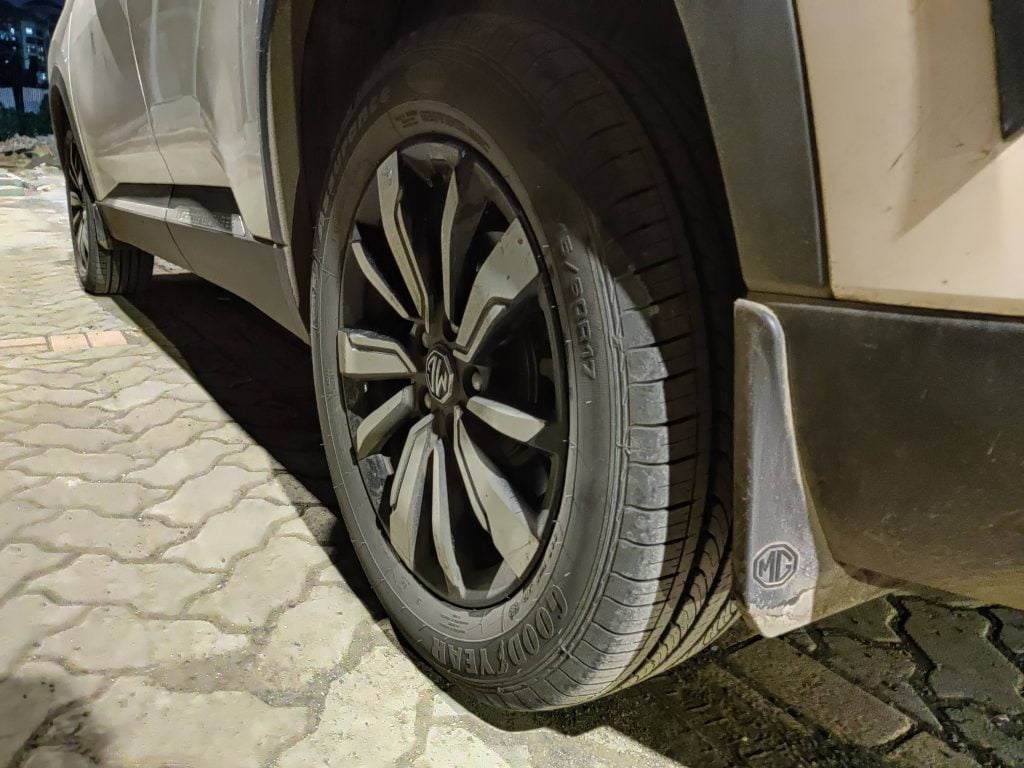 Body Roll
For an SUV this size, body roll is quite expected. At any given speed, if you turn the steering wheel quickly, the passengers can be seen swinging. The body roll is not that much in control and the car feels slightly out of control during corners or high-speed turns. Floating is the word that would fit here.
Gearbox
While the clutch of Hector is perfectly balanced, the gearbox feels a bit sluggish. The response is not that satisfactory. A couple of times I felt the gear got stuck between the first and second while shifting. Could be a lubrication problem, but for a car that's run just 3000 kms, this should not be a problem. 
AC Controls On The Touchscreen
I get it, who doesn't like features? All automakers are offering touchscreen infotainment on their models, right from as low as cars in the 3-4 Lakhs budget. So, if it stops working, they cannot listen to music, use navigation or calling applications. Hector's touchscreen infotainment gets navigation, music system, AC Controls, Gaana App and much more. Basically, if the system stops working, you have to live without air conditioning.
Poor Knee Support
While the seating of Hector is very comfortable, the back seats complain of poor knee support. In the city commuting, you won't feel that much feedback. Once you are seated at the back for a long time, you start to feel that. Once again, only the back seats have this issue and not the front seat.

Join our official telegram channel for free latest updates and follow us on Google News here.