Reportedly, MG is developing a new variant for ZS EV which will be a bit costlier but will also offer a much better driving range.
MG ZS EV got to a decent start being the second electric SUV to be launched recently. It is cheaper than Hyundai Kona EV but offers lower driving range as well. Plus, the power figures and battery is also smaller than the Kona. To make up for that, MG is reportedly working on a new high-range variant.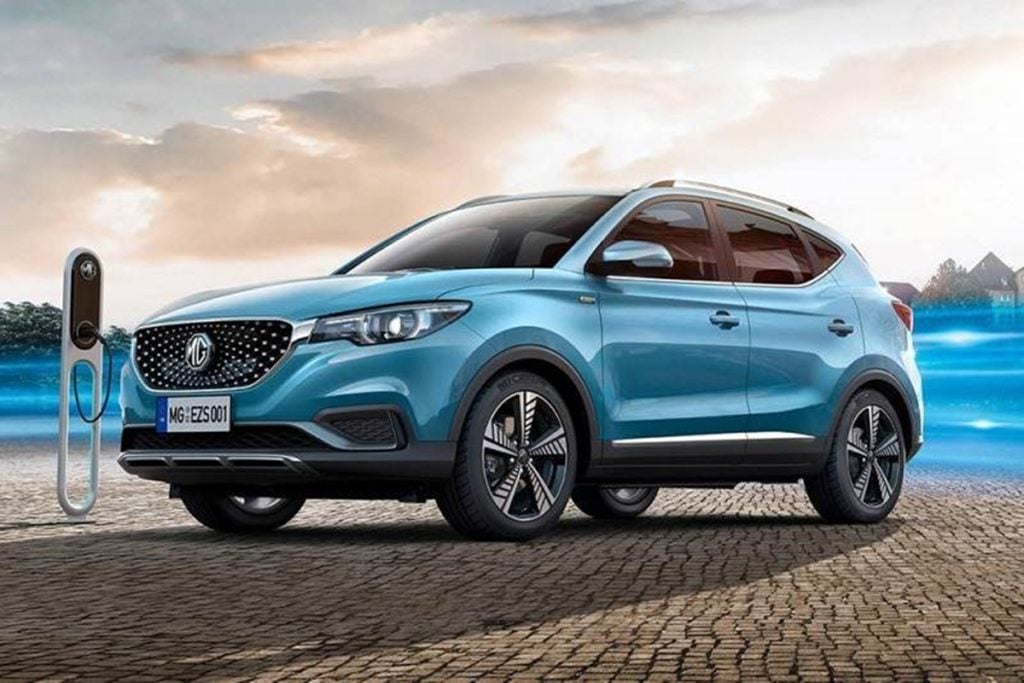 MG is working on a new variant of ZS EV that will offer more driving range. The variant will get an even bigger battery pack which will offer more than 500 kilometres of range. This will further help in boosting the sales and will also ease up the mind of buyers, who are deferring from buying EVs because of the range.
Also Read: MG ZS EV Vs Hyundai Kona EV – Specification Comparison
Right now, it gets a 44.5 kWh electric motor with an IP67 rated lithium-ion battery pack that produces 143 PS and 353 Nm of peak torque. The motor comes mated to a single-speed transmission however with three different driving modes and three levels of braking regeneration. With these levels of regeneration, you can save up to 20% of your battery.
On papers, ZS EV offers a range of 340 kilometres but in real world condition, it comes down to about 250-270 kilometres. Even if the claimed range is of 500 kilometres, the ZS EV could offer real world range of more than 400 kilometres. That is nearly similar number of kilometres that you can travel on a petrol car.
With a public fast charger, MG ZS EV can be charged from 0-80% in just 50 minutes. The home AC charger will do full charge in 6-8 hours. MG also offers a portable charger with three-pin plug which will take nearly 17 hours to get fully charged. Now, it has started its operations in six more cities with each of them getting at least 1 public charger.
Also Read: You Can Now Buy MG ZS EV In Six New Cities – Pune, Jaipur And More
Features on ZS EV include rain sensing wipers, automatic headlamps, PM 2.5 Air Filter, electrically adjustable front seats, panoramic skyroof, cruise control, 20.32 cm touchscreen infotainment system with MG i-Smart internet car technology and much more. It comes in two variant – Excite and Exclusive – priced at Rs 20.88 Lakhs and Rs 23.58 Lakhs, respectively.