Updated on 23 March 2012:
We are well aware that Mitsubishi is quite inactive in the market owing to the not so rich line-up it offers. The last car that did well for the brand was Mitsubishi Lancer and since then no other Mitsubishi has been able to match its popularity and success. The brand now-a-days is working harder than before on its Indian operations and recently came into the limelight with two new launches.
First it was the Mitsubishi Pajero which was launched at 23.35 lakhs in Delhi on 12 February and the second and recent is the launch of 2012 Mitsubishi Outlander which is priced at Rs.19.95 lakhs. Two great news come from Mitsubishi but that is not all as at the respective launches Mitsubishi officials did not hesitate on disclosing a bit on their future plans.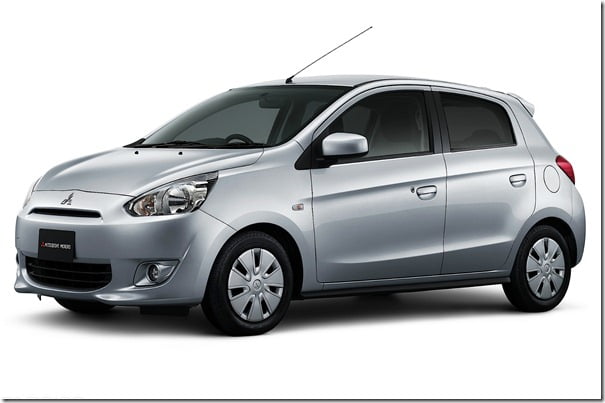 image- Mitsubishi Mirage Small Car
Mitsubishi Motors is considering launching the popular Mitsubishi Mirage hatchback in India and might disassociate with Hindustan Motors  for ever and proceed alone. In fact the market surveys and feasibility studies for Mirage small car have already commenced and if all goes in favour of the car, then very soon we could see the official launch of the same.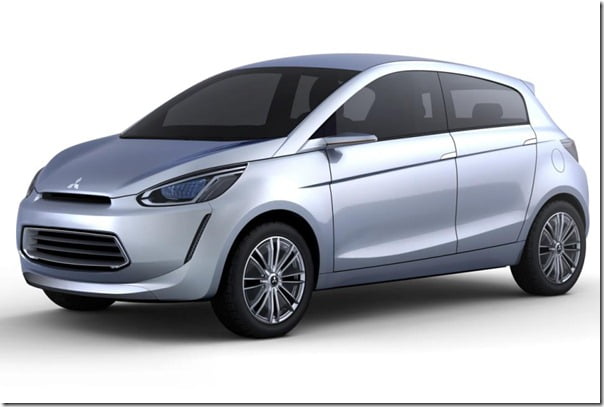 image – Mitsubishi Global Small Car
Masahiko Ueki, Executive Officer and Corporate GM, Mitsubishi Motors, Japan, said, "We know that India is a small car market and we would also like to join that segment at some point of time in future. For these mass products, we need certain volumes and sales and service network. However, our sales volume and in India is very low at the moment and we would like to increase those first through the existing products. We have a global hatchback, which is being unveiled this month in Thailand. We're looking at the feasibility of bringing that to India and are considering both the sedan and the hatch versions,"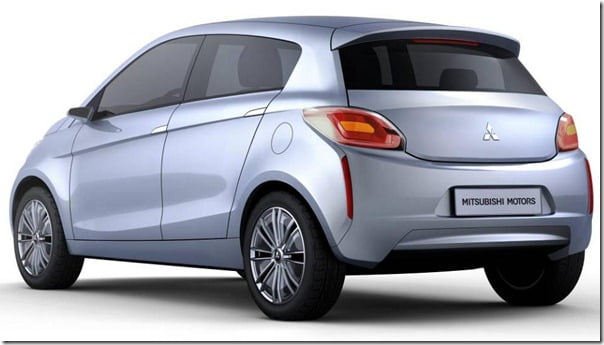 image – Mitsubishi Global Small Car
The Mirage is Mitsubishi's new global small car which will be first launched in Thailand. Once launched the company might consider setting up production bases of the same in Malaysia, Thailand and our very own India. This way the car will not only be much affordable in India but the facility will also become an export hub for the company. The launch of the Mirage will not happen anytime before the year 2014 as Mitsubishi wishes to set up a strong distribution network before the car makes its official entry.
The Mirage equips a 1.2 litre petrol engine which is coupled to CVT gearbox. The model features some great technologies like Stop Start System, Regenerative braking system etc. The car has a lightweight construction and hence offers impressive mileage. But as far as the Indian market is concerned these features are less likely to be offered as the company will have to price it competitively. So expect the price to be around Rs.4 – Rs. 6 lakhs.
via – MotorBeam
check out more-