This Toyota Fortuner known as the Yellow Ghost is one of the finest examples of modified Fortuners we have seen in the country and it will sure never miss your eye.
The Toyota Fortuner is a very capable full-size SUV, one that will take every terrain that you throw at it with reasonable ease. It is also a favorite among modifiers and over time, we have seen some wonderful examples of very tastefully modified Toyota Fortuners. This time however, we caught a rather special modified Toyota Fortune, one that is sure never to meet your eye. This modified Toyota Fortuner pictured below is called the 'Yellow Ghost 6666' and it has been created by chachu6666 garage. It might seem just seem like a cosmetic mod at first glance but the Fortuner packs in more than what meets the eye.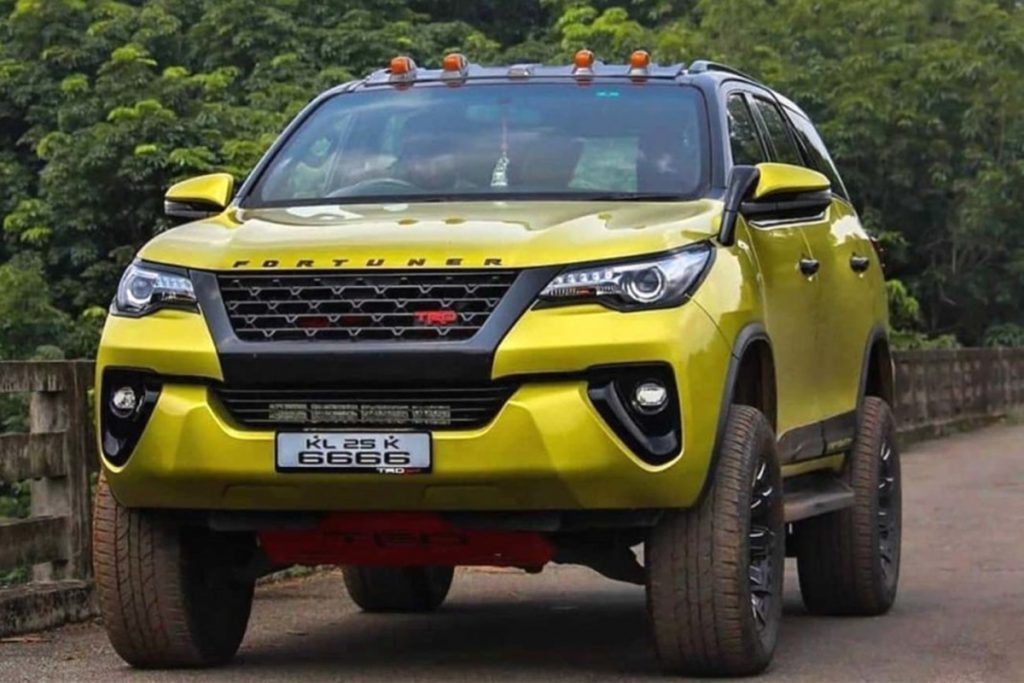 But let's start by talking how this Fortuner looks like. The bright yellow paint job and those massive wheels are distinctly the standout elements and are sure not to miss anyone's eyes. The 18-inch 9J rims come wrapped in 285/60 section off-road Yokohama rubber and the stylish pattern on the wheels is sure a looker. This modified Fortuner also gets its fare share of all black treatment which gives the SUV a neat dual-tone look. The pillars, roof, roof rail, wheel arches and side body cladding, the grille, fog lamp housing, all have a gloss black effect which contrasts beautifully with the bright yellow.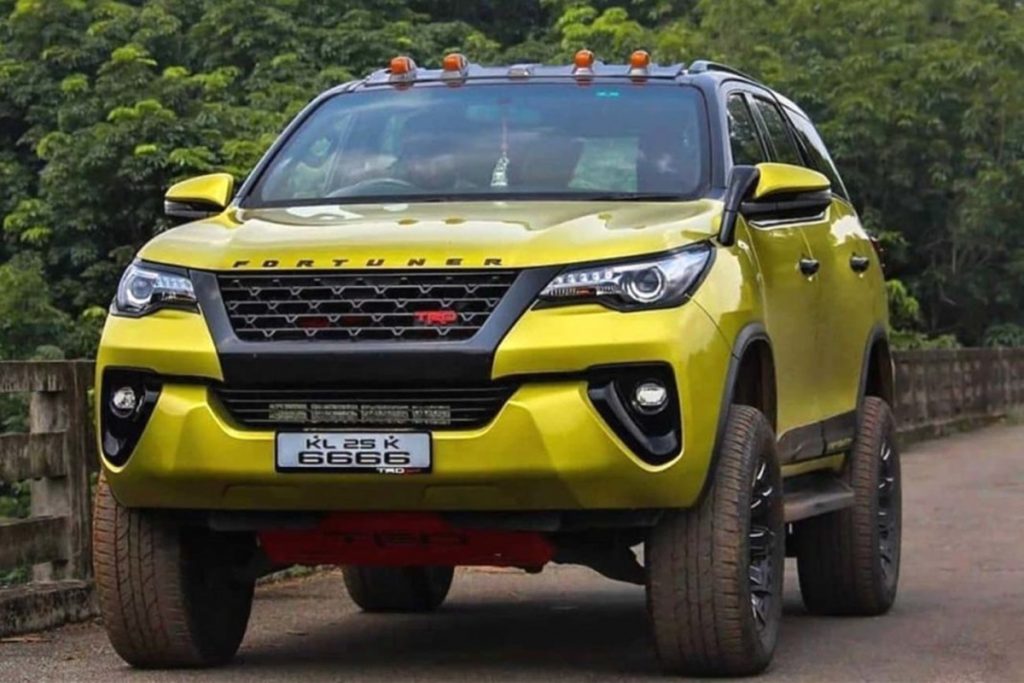 The grille on this Fortuner is also custom made and it is also wearing a TRD badge in red. This however is not the factory-spec Fortuner TRD model sold in India and its juts a badge that has been put on the grille. You are also see the TRD motif used on front bash plate under the bumper as well. This Fortuner also comes with a custom made exterior lighting setup which includes LED lights on the front lower bumper and also very cool looking roof lamps. Although we do not have any interior images of this Fortuner, the cabin comes with a similar yellow-black color treatment on the inside draped in leather.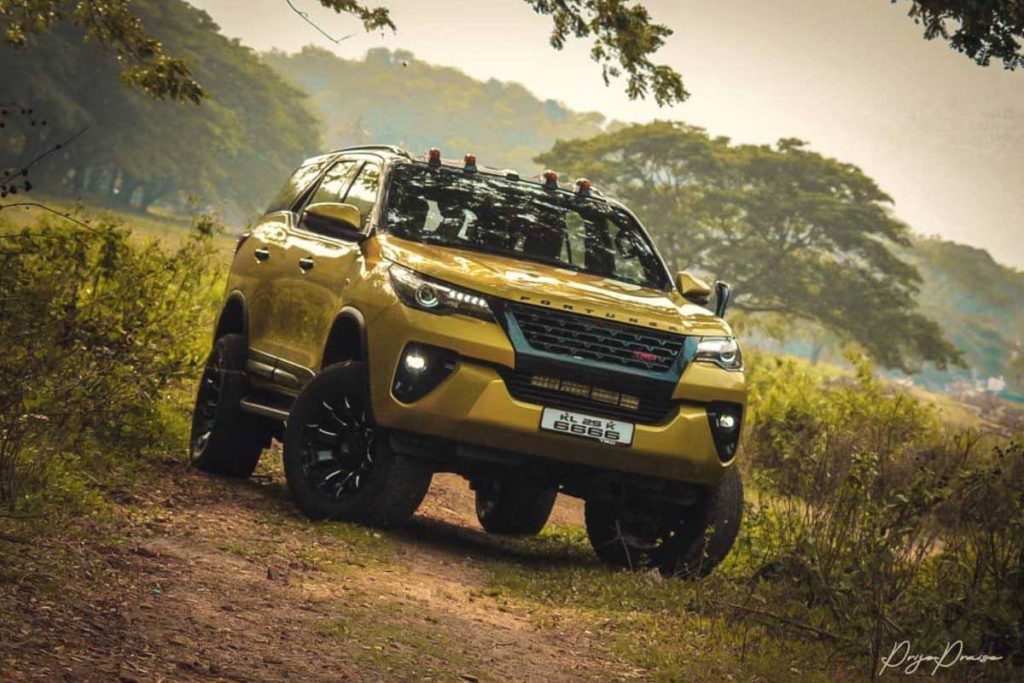 Also Read : Here's A Rolls Royce Cullinan Scale Model Costlier Than A Hyundai Creta
There's another distinctive element about this Fortuner and its the fact that this Fortuner has been lifted. This SUV comes equipped with Profender-sourced eight-step adjustable monotube suspension with a sub-tank and Sun 4×4 Upper control arm. The front suspension unit consists of Profender coil springs while the rear comes equipped with Ironman off-road coil springs. The entire suspension setup can lift the SUV up by as much as 4-inches. For improved braking performance, the SUV also comes equipped with EBC brake pads and Brembo performance brake rotors.
Also Read : Production-spec Skoda Vision IN launch likely Pushed to 2021 Due to Coronavirus!
This modified Toyota Fortuner however does not have any mechanical upgrades to the engine. It is powered by a 2.8L diesel engine that churns out 174.5 bhp at 3,400 rpm and 450 Nm of peak torque delivered between 1,600 and 2,400 rpm. The engine comes mated a 6-speed automatic transmission and power is sent to all four wheels via a 4WD system. If the standard Fortuner was already so capable, we bet this modified version will be even more capable.