Rolls Royce has revealed a limited edition 1:8 scale model of the Cullinan SUV. Here's a chance for you to have it in your collection. But the price!
We all have admired the levels of sophistication that a Rolls Royce offers. Be it any car in the world, having a RR is a different thing. It shows your opulent lifestyle and also gives you an experience that is worth every penny spent. Its well-well-well beyond our budget but here's a small 1:8 scale model of a Rolls Royce Cullinan that you can buy.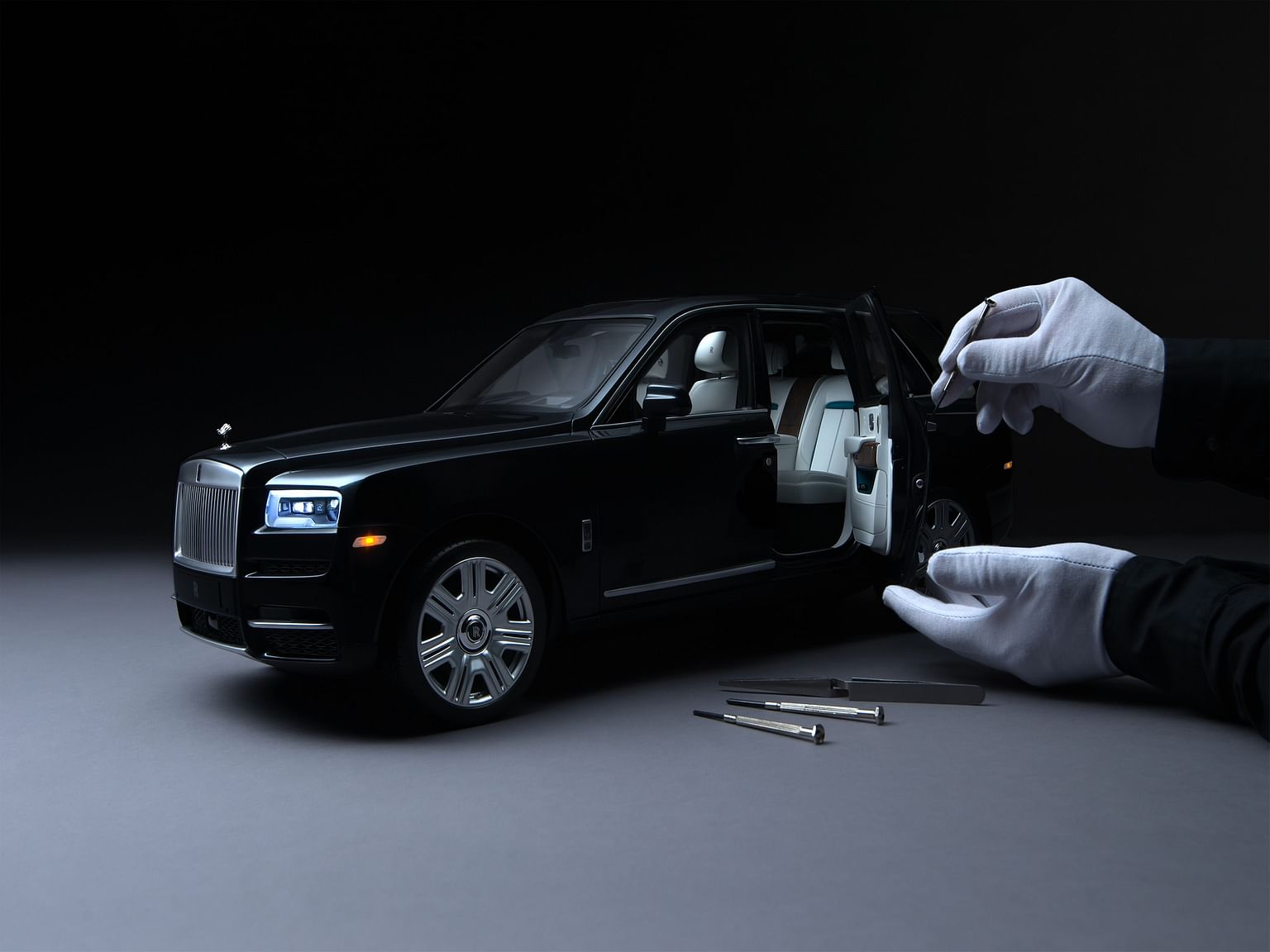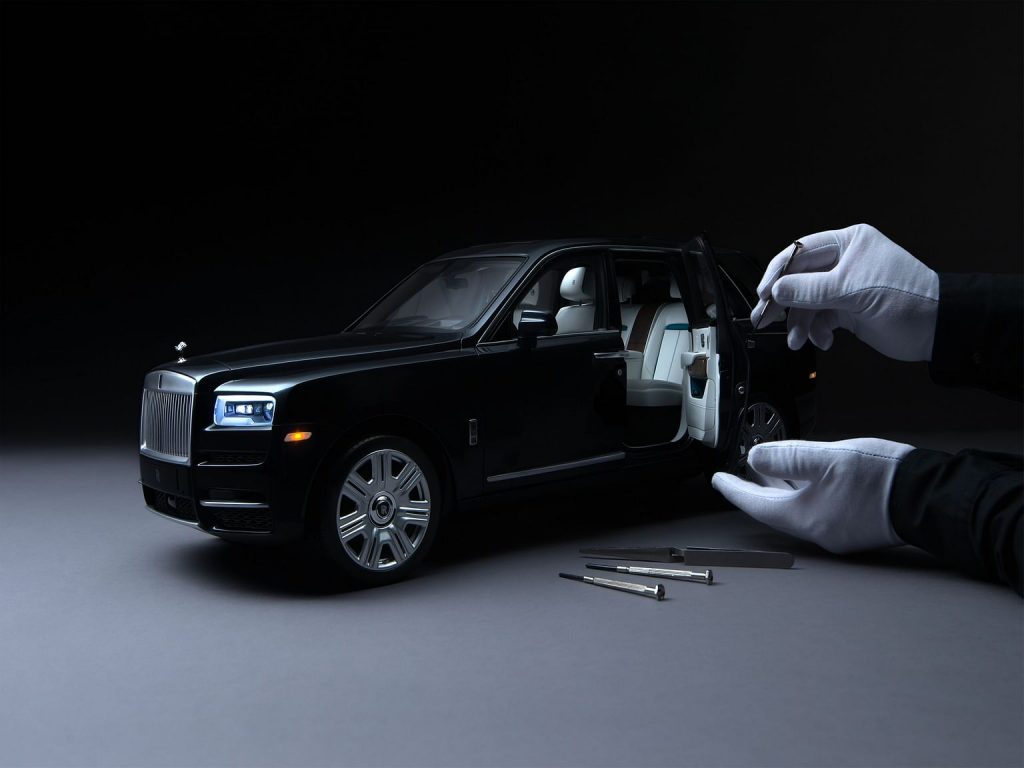 Rolls Royce has revealed this official scale model, replacing its luxury SUV. It is a pure custom and handmade model that you have to order specially. The customers have the option of customizing it as per their desire. There are more than 40,000 colours and 1,000 individual components that you can choose from.
Also Read: This Rolls Royce Cullinan Goes Rallying and Actually Wins it! What?
To create this scale model, it takes over 450 hours that's nearly 19 days. This process is even longer than making a real Rolls Royce car. The level of detailing is beyond perfection as all the things that come in the Cullinan are seen on this scale model. Even the interiors have been detailed matching all the options that you have with the real car.
You have illuminated treadplates that you can see while opening the door. The boot, doors and the bonnet can all be opened. The stitching of the seats and upholstery colour can be decided as per your choice. There's also wood finishing inside that can be opted if you want it or not. You can spot the small RR badges inside the car as well.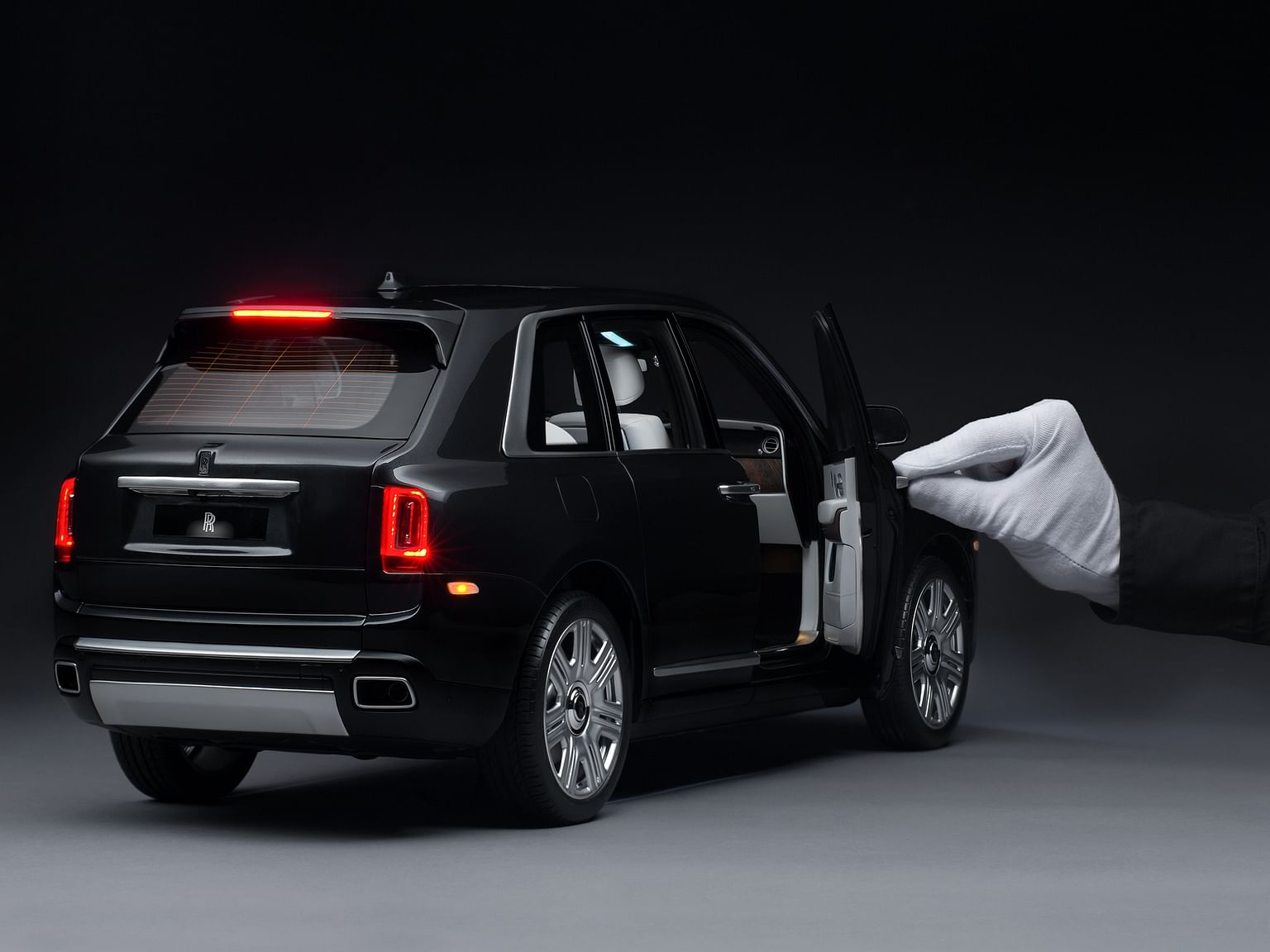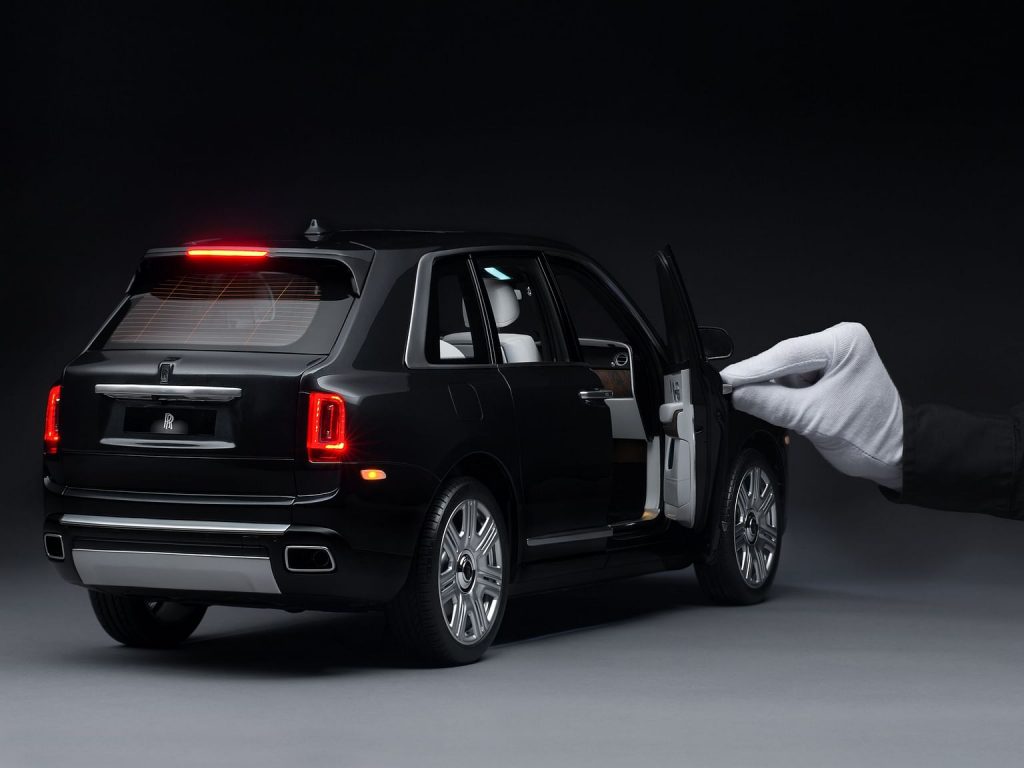 This scale model is hand-painted and all these fittings are done by hand too. Even the lights are functional and the car can be operated with remote control. The cost of acquiring this mega luxurious scale model is a whopping 13 Lakhs. That's costlier than the Hyundai Creta, Kia Seltos and a lot of real-life cars!
Also Read: This Toyota Innova Crysta Gets Interior And Features Of A Rolls Royce
The original Cullinan is priced an upwards of Rs 6.95 Crores in India. It gets a 6.75 Litre V12 engine that produces 571 PS and 850 Nm of peak torque. The Cullinan is the most expensive and luxurious SUV that you can buy in the world. It actually boasts of more elegance than some Rolls Royce cars.