While this Toyota Innova Crysta might look simple from the outside, step inside the cabin and you will feel you are sitting in a Rolls Royce.
Many of us have dreamed to sit in a Rolls Royce. Enjoy its luxury and its features for the rear seat passengers. Over the years, many luxurious cars have been launched but no one can match a Rolls Royce. In that car, you feel like a proper businessman who can live in the car, do his meetings and even chill with a beer or wine.
We have found one and only one in India which you can afford. This is a modified Toyota Innova Crysta that has features of a Rolls Royce. Not from the outside and not even from the driver's seat. Its rear two rows have been modified with such luxury that can match up to a lot of premium cars that we have now.
Also Read: Watch Maruti 800 Modified Into A 2-Seater Convertible Sportscar – Video
On the outside, there's just a bigger 17-inch alloy wheel as modification. At the front seat, everything has been kept in stock form. At the back, the seating has been completely revamped and here, you can see four facing seats for the passengers. There's a beige colour theme inside with faux wood inserts all over the cabin.
There's wooden flooring on both the sides. On one side, there are proper reclining seats with extra soft cushions. On the other side, there are pull-down seats which are not that comfortable but will get the work done. There is a partition between the front seat and back seats. If you want to communicate either way, there are individual buttons and microphones to send your message.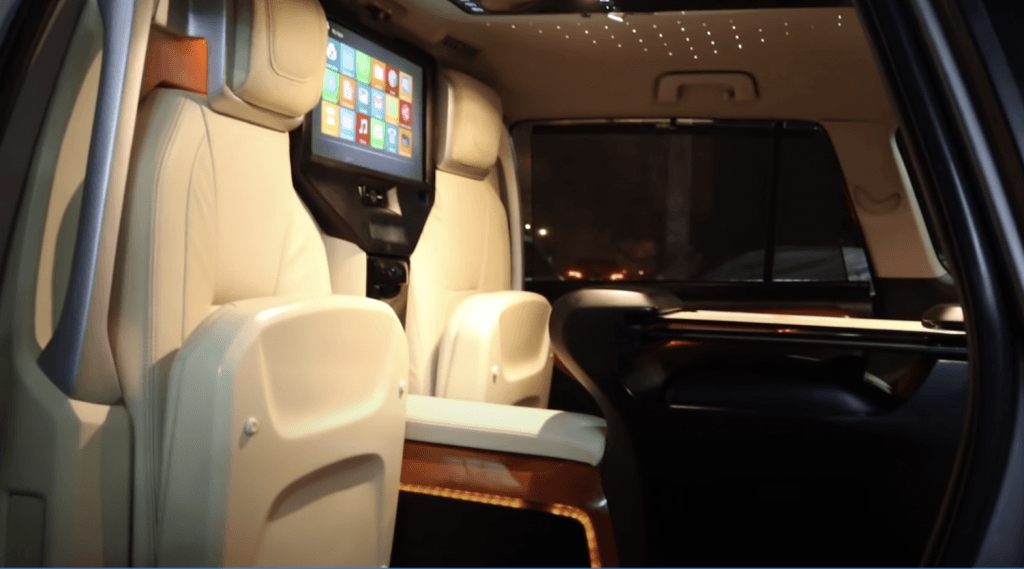 On the compartment, you can see a TV which is Android operated. It has apps like Skype, Youtube, Gmail and other which will basically take care of your business meetings and some entertainment time as well. Below the compartment, there is a camera and a storage drawer. You can operate the technology inside with a remote.
The other side gets a business-class type armrest with inbuilt fly tables that can fit a laptop too. Below the fly tables, there is a full-time running fridge. On either side of the seats, there is a small touch panel which will operate the windows and the reclining seats. You can also see the mood lighting according to it.
Also Read: This Modified Ambassador Turned Limo is the Best Mod-Job on an Amby!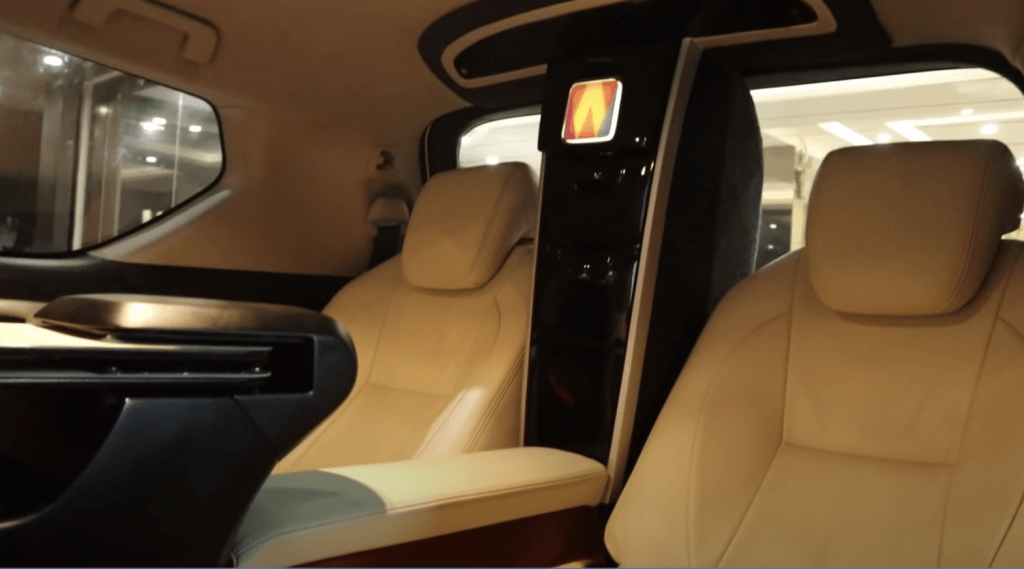 Lastly, there's an inbuilt printer attached below the seats as well. Roof lights have a lot of options including dim lights, disco lights, reading lights and soft lights. Not to forget the plugs and USB chargers at the bottom of the door. For all these things, there's an inverter and an additional battery installed with an MCB at the front.
If the machines are giving any issue, the MCB trips and ensures there's no spark issue. All these modifications cost around Rs 9.5 Lakhs plus the cost of the Toyota Innova Crysta. The total estimated cost is Rs 30 Lakhs including the car.
Join our official telegram channel for free latest updates and follow us on Google News here.