Ford India had always suffered when it came to sales until they launched Ford Figo which literally changed the company's fate, as far as the Indian automobile market is concerned. The car turned out to be an immediate success with cumulative sales of over 1,00,000 units till date and still counting. The way people perceived the brand earlier, that it manufactures good but high on maintenance cars, change with the introduction of a very economical and inexpensive small car, Ford Figo.
Clearly showing the firm's interest in the hatchback segment recently Ford's APAC President Mr Joe Hinrich said, "Most of our eight products planned for launch by mid-decade would be in the Figo's range as seventy per cent of car sales in India come from the small car segment."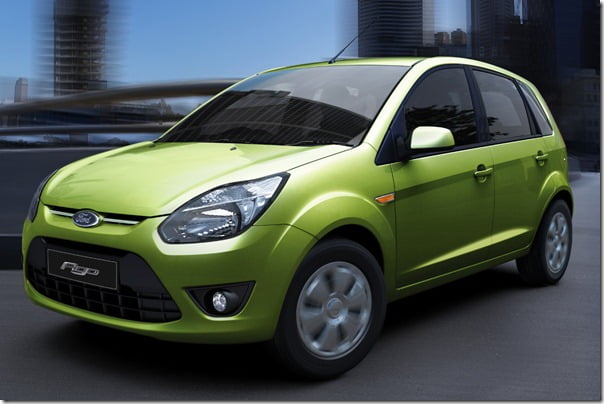 Considering the future plans of the firm which includes 7 more cars, comprising of sedans and small cars, to be launched by the year 2015 the above statement speaks out that majority of these new models are expected to be small cars. The 2011 Ford Fiesta has already made its way while the 2012 Ford Focus and Ford Mondeo eagerly expected soon, it would be really interesting to see a few more small cars from the brand.
Assumptions are also being made that the brand can also launch a mini SUV besides the rest of the models. For the moment nothing is transparent but If something like this happens then I believe after Maruti Suzuki, Ford will be the only brand to have a fairly long line-up of small cars targeted at the extremely price conscious middle class buyers of the Indian market.
via – ICB
check out more-
More Related News