GM, has always tried to enhance its customers' experience by providing new and innovative services, and to add to the tradition, they have launched My Chevrolet India smart phone app, which was recently launched in Mumbai. This mobile application will assist customers on number of tools related to their vehicle and will be free of cost on Android and iOS platforms.
As per Mr. Rajesh Singh, Vice President Sales, Marketing and After-Sales, GM, "My Chevrolet India App is developed to provide features that give real-time benefits to the customers and provide a one stop shop." He also said that "This is another step in leveraging the potential of mobile technology to offer convenience and value to our customers".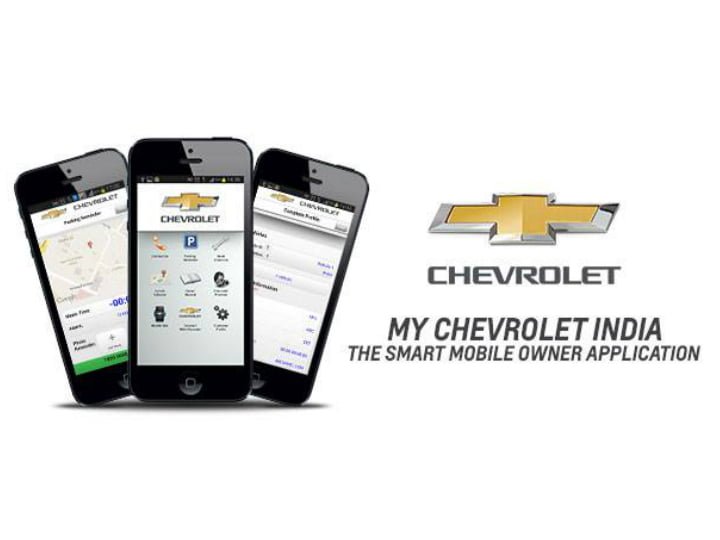 This application is quite innovative and one can do a lot with the push of a button. The makers promise to make the Chevrolet ownership, a rewarding and invaluable experience in every possible way. This application proudly boasts of some engaging features like schedule service, parking reminder and Owner's manual to name a few.
Schedule Service
The "myChevrolet App" can make sure that you schedule your car service appointment on time. If you are on the road, this great app can locate the nearest dealer, make contact easy and also give you a peace of mind about the next due service of your Chevrolet.
Parking Reminder
Many times when returning to a large parking hall, we forget the exact location of where we parked. Chevrolet has made sure that customers do not have to face this problem because this Parking Reminder app can store information about your parking location and can also take pictures for the same. You will also be guided to your car using Google Maps.
Owner's Manual
Like everybody else, GM knows how infrequently a user reads the Owner's manual and that's the reason they have incorporated the same in the "myChevrolet App." Now, there is no need to go back to the book for getting information, you need urgently. Touch, choose and read it all on your phone.
There are other similar great features you'll find extremely handy and useful like storing the customer's profile, locating a dealer, connectivity with various Chevrolet platforms across the web and some more. One app and you are connected to all that you might ever need.
What do you think of this initiative? Let us know in the comments section below. Also share your experience with this app if you decide to use it.
Join us for FREE NEWS Updates on our Whatsapp Community or our official telegram channel.