The highest-selling premium hatchback in the country has undergone an unofficial test to prove the strength of its build quality.
The updated Maruti Baleno is a bit heavier than the outgoing model which might be a reflection of better build quality. The premium hatchback has been performing well on the sales charts after the facelift. However, things could get even better for Maruti once the GNCAP test scores are announced. With an otherwise feature-loaded cabin, a respectable safety rating is the only accolade left to achieve for Maruti. Here is one instance where a Baleno owner had to do the 'test' on his own.
You may also like: New Maruti Baleno Losing Drag Race to Old Model Despite Unfair Start
You may also like: This Maruti Baleno Exemplifies After-effects of Cheap Modifications
Maruti Baleno Build Quality
The video has been uploaded on the YouTube channel of Nikhil Rana who regularly keeps posting such videos to highlight the real-life performance of popular cars in unfortunate incidents. In this case, a Baleno owner had bought the car just two days prior and was still learning how to drive. According to the details shared with the YouTuber, he was driving at around 40 km/h when he lost control. As a result, he hit the wall around his house and the visuals capture the results quite convincingly. The wall is seen broken into pieces but there are not so prominent dents on the front end of the Baleno. In fact, there seem to be just a few scratches around the front grille and headlamp cluster. This could very well indicate that Baleno sports a more rugged body with the enhanced build quality.
There are a few takeaways from this unique event. Firstly, one must not learn to drive independently on roads. This could be dangerous not just for the learner, but also for the others on the roads. You must visit the driving school and get decent at driving. You must clear the driving test and only then begin to drive on the road alone. In this case, the driver was just learning is a car for which he took the delivery just 2 days ago. This is not an ideal scenario and even the minute scratches on a brand new car hurt a lot.
You may also like: New Maruti Baleno Cross Visualised as Honda WRV Rival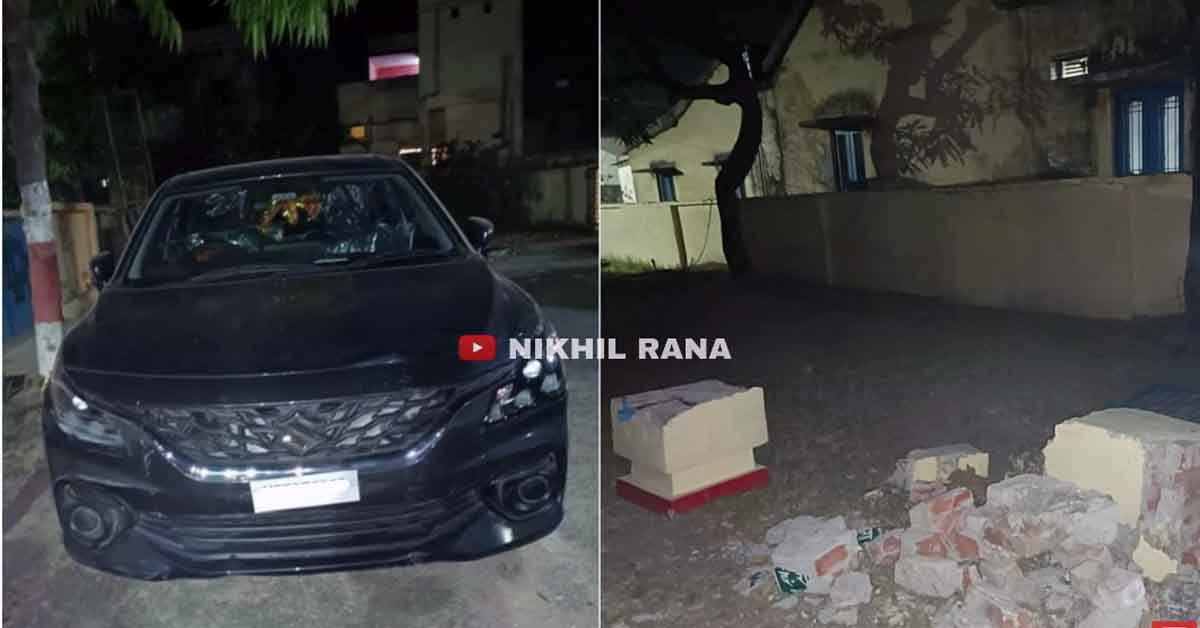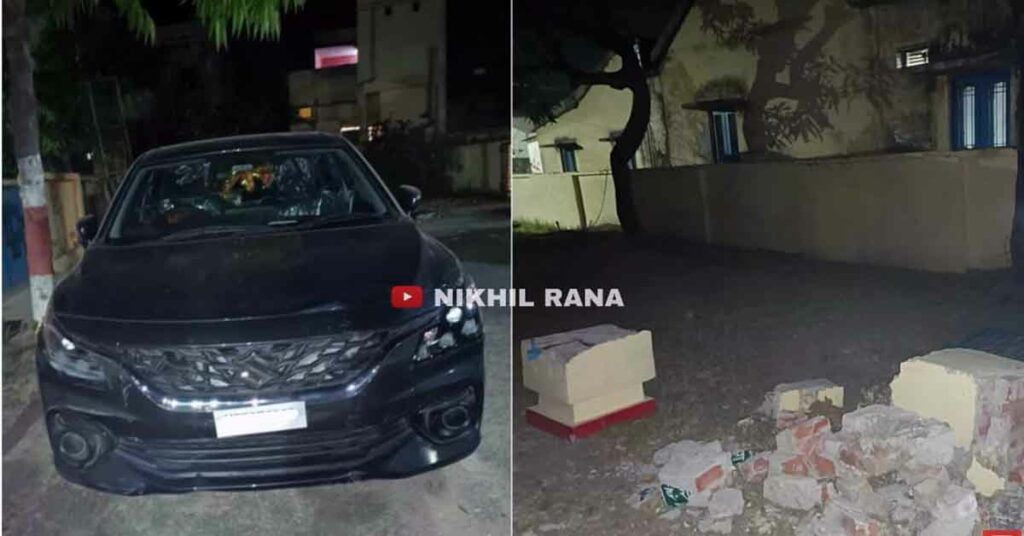 You may also like: Tata Nexon Outsells Maruti Brezza Yet Again, Punch Outsells i10 Nios
Additionally, to ensure adequate road safety and avoid unfortunate incidents, one must always follow traffic rules and regulations. Just by following the rules, a ton of undesirable incidents could be avoided. Let us make an effort to transform Indian roads into something more reliable and safe.
Join us for FREE NEWS Updates on our Whatsapp Community or our official telegram channel.