The new Motor Bill will levy hefty charges for the offenders and the goverment plans to promote a smooth and safe driving on Indian Roads. Read more about the Traffic fine rates if this bill is passed.
The newly elected 2019 government approves the upcoming new motor bill which was pending since long. With this new bill, the traffic fines will see new heights and government aims for fewer traffic violations across the country.
Once this new motor bill is passed, you pay higher penalties. Like for starters, not wearing a seatbelt while driving your car will lead to Rs 1,000 fine which is significantly higher than Rs 100. Driving your vehicle a license will fetch you a fine of Rs 5,000 which is up from Rs 500 before.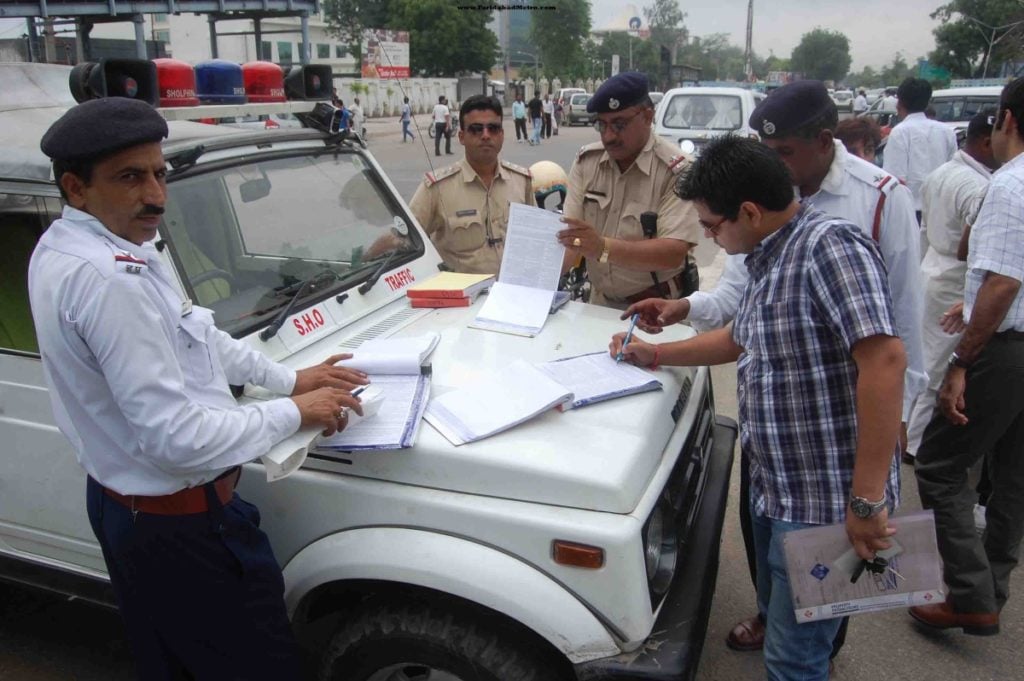 Shell out your pocket more for if you're caught drunk while driving as the fine has been raised to Rs 10,000 from Rs 2,000 earlier. Using your phone or driving rashly may again set you back by Rs 5,000 to Rs 1,000. If you're caught over-speeding then pay a fine of Rs 1,000 than the previous slab of Rs 400. The government also issues a challan of Rs 10,000 for those not giving way to emergency vehicles.
Also Read: Kia Seltos Vs Tata Harrier Comparison – Engine, Dimension And Prices
Driving without insurance will be punishable with Rs 2,000 while riding 2-wheelers without helmets attracts Rs 1,000 fine and 3-month of imprisonment. Disobedianting with the traffic authorities will now cost you Rs 2,000 opposed from Rs 500 before.
In case of accidents, there is more protection as a compensation of Rs 2,00,000 will be provided in hit-and-run cases which saw a raise up from Rs 25,000. In case a juvenile is caught in an accident, their parents/guardians will be held responsible.
If aggregators are caught violating the licensing conditions then a fine of Rs 1 lakh is proposed while the overloading vehicles will attract a sun of Rs 25,000. One interesting thing is that if the officials of the enforcing department are caught violating these same terms then they will attract themselves double fine.
In case of a defected vehicle being sold, motor vehicle act amendment bill mandates the manufacturers to address the issue. The will also reimburse buyers with complete cost of vehicles in case a defective model is sold and Rs 500 crore fine can be charged in such a scenario.
Also Read: Jeep Compass Trailhawk Prices Start At Rs 26.80 Lakh – Details
Aadhar card is now compulsory when applying for driving licenses and vehicle registrations. To renew your license the time limit will increase to a year before or after the expiry date.
These new laws is stated to come into effect after the monsoon season. As to bring improvements in driving conditions on India roads, government has taken this strict measure. The violators will be punished according to their offence and the higher penalties will successfully enhance a good driving experience on roads.