This is it! The new generation 2018 Renault Duster has been revealed and you can find out all the images and details of the new model SUV on this page here. Yes, this is indeed the new Duster, we kid you not. Well, just that it looks a bit too much like the current model. The manufacturer, however, goes on to insist that the new SUV comes with a host of mechanical changes and that the SUV has been 'carefully updated' as per the demand of potential customers. The new 2018 Renault Duster will make its debut at the 2017 Frankfurt Motor Show. Its India debut is likely to happen at the Auto Expo 2018. The new generation Duster will subsequently go on sale here. Here are all the available details on the new Renault Duster 2018 India launch date, price, specs, mileage, and interior and exterior design review.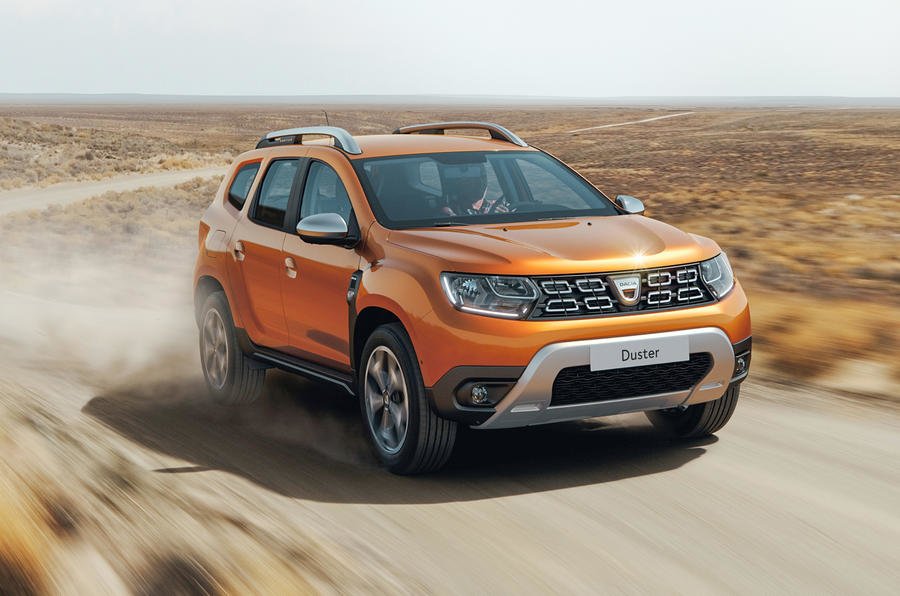 Also See- Renault Grand Duster 7-seater | Renault Cars at Auto Expo 2018
The new Renault Duster 2018 is a complete model replacement for the current car. It might look much like the Duster currently on sale, but Renault insists it's an all-new car, built right from the scratch. The 2018 model if the well-known SUV gets a design that a slightly evolved version of the current car's exterior. However, there are many mechanical changes. It's like there will be a 7-seater model as well. But for now, let's keep our focus on this new SUV here.
Also See – Upcoming SUVs in India | Renault Duster AMT Review
Details on the specs aren't available at the moment. However, internationally, the SUV is likely to get a 1.2-litre TCe petrol engine that outputs a max. power of 124 BHP. Most global markets will also get a 1.6-litre Diesel engine that produces a max. power of 130 BHP. We are pretty sure at least the latter will make it to India. The current highly-loved K9K engine, while a pretty decent motor, has started showing its age. We don't think Renault India would want to offer the same engines with the all-new Duster. All Wheel Drive will be optional. Expect the new SUV to offer both manual and automatic transmissions.
Also See- New 2018 Renault Duster vs Old Model
New Renault Duster 2018 India Launch Date
| | |
| --- | --- |
| Launch Date (expected) | October 2018 |
The new 2017 Renault Duster will make its public debut at the 2017 Frankfurt Motor Show in September this year. The new model will then launch in Europe in the first half of 2018. In India, the new Duster will only launch towards the end of next year. We are expecting a late-October 2018 launch. We are sure Renault India might want to cash in on the increased sales during the festive period by launching a new model during this time period.
Also See- Renault Captur India Launch
New Renault Duster 2017 Price in India
| | |
| --- | --- |
| 2017 Renault Duster | Price (expected) |
| Base Model | Rs 8.5 Lakh |
| Top Model | Rs 13 Lakh |
Of course, the 2018 model Duster will cost more than the current model. The increase in price will be owing to a much more modern platform, new engines, and a fresher design. Also, the new model wil be more spacious and feature-laden. All this will lead to a significant increase in prices. The base model could cost at least Rs 8.5 lakh while the prices of the top model could go all the way to Rs 13 lakh. At this price point, the new Duster will still rival its current adversary, the Hyundai Creta. Hence, the new model will have quite a task in front of itself to reclaim the lost glory.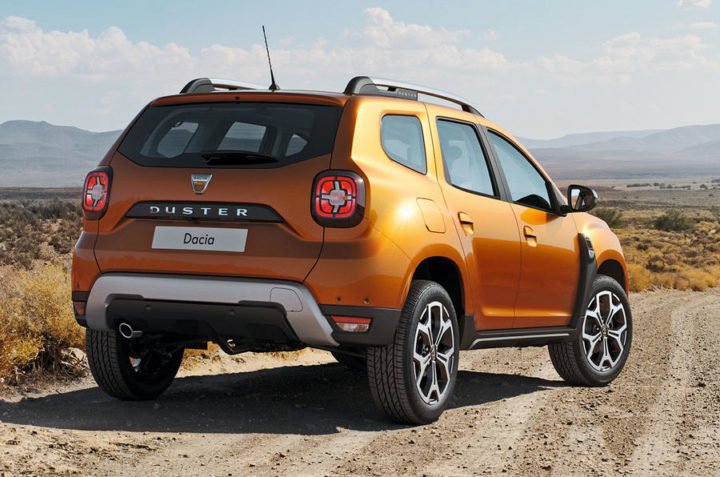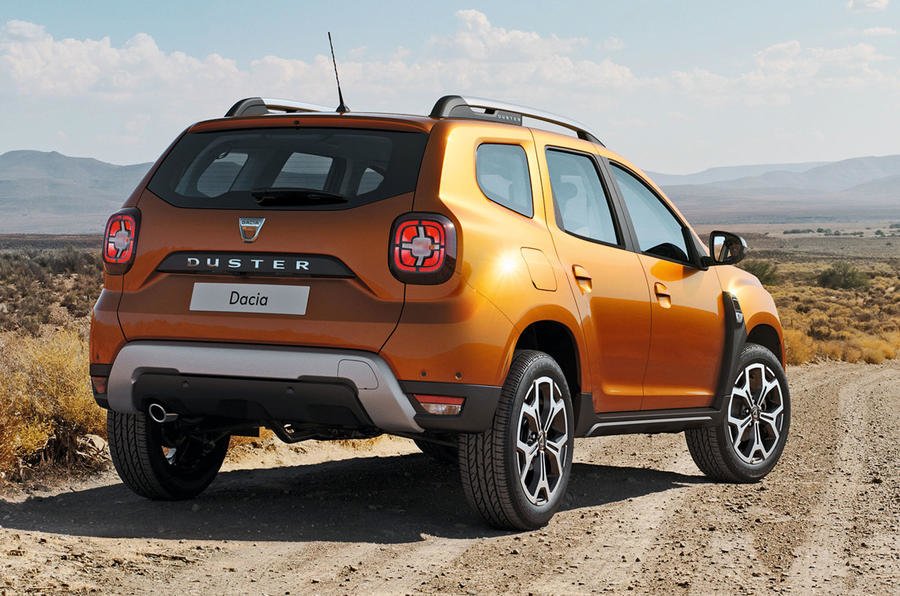 New Renault Duster 2018 India Specifications
| | |
| --- | --- |
| 2017 Renault Duster | Specifications |
| Engine | 1.2 TCe Petrol, 1.6 DCi Diesel |
| Max. Power | 124 BHP, 130 BHP |
| Transmission | 6-Speed Manual, 6-speed Automatic |
| All Wheel Drive | Yes |
Globally, the new Duster 2018 model will go on sale with a 1.2-litre TCe petrol engine that produces a maximum power of with 124 BHP of max. power. The new SUV also gets a 1.6-litre Diesel engine that outputs a maximum power of 130 BHP. We are pretty sure India would get both these engines. The current 1.5-litre Petrol and Diesel engines have started showing their age a bit, and hence, it's important for Renault India to launch the new Duster with a new set of engines. All Wheel Drive will be available on the top-end variants. Transmission options will include a 6-speed Manual and a 6-speed Automatic.
New Renault Duster 2018 Mileage
| | |
| --- | --- |
| Minimum Mileage | 12 KMPL (Petrol); 14 KMPL (Diesel) |
| Maximum Mileage | 18 KMPL (Petrol); 22 KMPL (Diesel) |
The petrol model of the 2018 Renault Duster will have a maximum mileage of roughly 18 KMPL. The Diesel model, on the other hand, will offer as much as 22 KMPL.
New Renault Duster 2018 Images
New Renault Duster 2018 Features
Full Quota of 6 Airbags
ABS
EBD
All Wheel Drive
Satellite Navigation
Leather Seat Covers
Touchscreen Infotainment System
All Wheel Drive
Multi-purpose Steering Wheel
Automatic Gearbox
Rain Sensing Wipers
Apple CarPlay
Mirror Link
Android Auto
Rear Parking Sensors
Rear Parking Camera
Bluetooth
New Renault Duster 2018 Rivals
The new Renault Duster 2018 will rival the Hyundai Creta among a host of othe SUVs. The upcoming Renault Duster 2018 will even rival the likes of Mahindra Scorpio and Tata Safari Storme. The new  2018 Renault Duster will even end up rivaling the Mahindra XUV500 and the Tata Hexa.
New Renault Duster 2018 Exterior & Interior
'The same but better.' – that's exactly what Dacia says its customers want. Hence, they decided to stick to the current Duster's design and just refine it a fair bit. The new 2018 Duster looks much like the outgoing model. Sure, the headlights and the front-grille are new. These definitely do a fair bit to get the new SUV in line with other new-age Renault models on sale today. Also, the lights find themselves moved to the very edges of the body to make the car look wider.
The roof rails are thicker and the wheels have grown bigger by an inch. The biggest change can be noticed in the side profile. The proportions are new and the greenhouse has got smaller. The wheel-arches still look chunky but now there's a faux air-vent behind the front wheel arch. The front windscreen now looks bigger as its lower edge has moved forward by a full 100 mm. The SUV's dimensions don't see a significant change, but the net effect of all the minor changes is pretty well pronounced. Details of the interior are yet to be revealed but we don't expect it to see a radical change.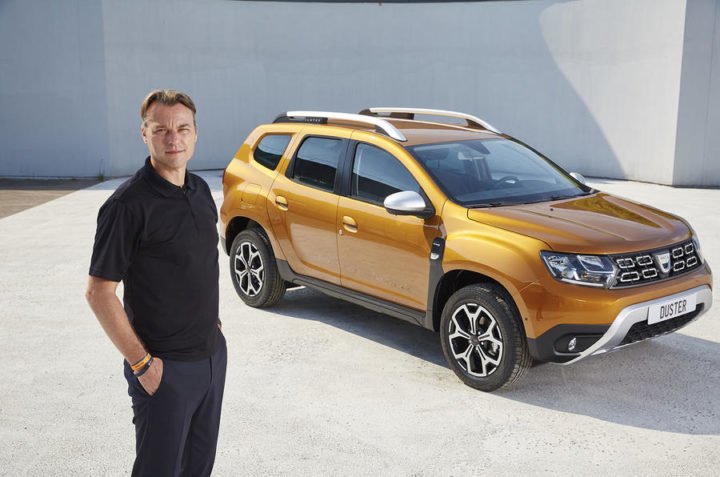 Design director David Durand says: 'It's quite challenging to replace the Duster because it's such an iconic car, very recognisable, with a true personality: honest, unpretentious, none too aggressive. We wanted to keep this personality but make it better.'
Group design chief Laurens van den Acker says: 'We could have started over and surprised everyone once more, but it's not very often that you get the chance to build the following. We can do this with the Duster. Sales keep going up and up. You can build a car that is recognisable as a Duster, although we've changed every [visible] part."
"One of the advantages of the Duster is that it's relatively light," says van den Acker. "From customers, there wasn't that much complaint about size. Push it much bigger and you need bigger engines, heavier suspension. So instead we made sure we fixed the design mistakes."
What do you think of the new Renault Duster 2018? Are you waiting for it to launch in India?
Readers Rating

Rated 3.1 stars




3.1

/ 5 (

Reviewers

)

Good
---