Skoda India will introduce a new 1.5-litre diesel engine in its mid-sized sedan, the Rapid towards the end of the year. The 2015 Rapid with this new diesel engine will also get a DSG dual clutch automatic gearbox. We don't expect a major facelift to the sedan, however a slightly different treatment to the interiors might be on its way. The steering wheel for one will change with the one we see in the latest Skoda cars like the new Superb. This also means the current 1.6-litre diesel version of the Skoda Rapid might be discontinued. The 2015 Skoda Rapid with the new 1.5-litre diesel will also be available with a 5-speed manual gearbox.
Expected Price
The current 1.6-litre diesel variant of Skoda Rapid comes at an ex-showroom price of Rs. 9.41 Lakh. The 2015 1.5-litre Skoda Rapid should cost you almost the same amount.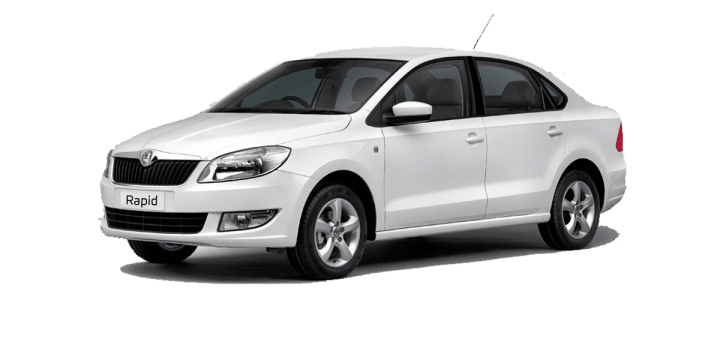 The current turbocharged 4-cylinder, in-line diesel engine with liquid cooling system and high-pressure direct injection system produces 104 BHP and 250 Nm torque. The mileage rating of 20.5 KMPL is already impressive, but a smaller more efficient engine will surely better that figure. We don't have the exact specs but with a lighter engine the power and torque levels might go down a bit.

The Rapid has probably been Skoda's most successful model in India yet. It shares its platform with the Volkswagen Vento and Polo and uses exactly the same suspension and drivetrains. The Rapid, like the Vento, is among the better riding and handling cars in its class and is the pick among the lot for those who enjoy driving. A  better fuel economy is expected of this smaller capacity 1.5-litre diesel engine, which might also attract the buyers for Skoda. Also moving to a 1.5-litre diesel engine will give Skoda excise duty benefits which should help the company price the 2015 Rapid more aggressively.
The 2015 Skoda Rapid with the new diesel engine and the DSG gearbox is expected to hit showrooms in October 2014. Do let us know what you think of the sedan.
News Courtesy: zigwheels.com