Last week Nissan was teasing a new car using a couple of cropped images. Today, at the 2012 Sao Paulo International Motor Show in Brazil the company has unveiled the same concept car named Nissan Extrem Concept. This crossover features a radical design and will be aimed at young (and young-at-heart) car enthusiasts who wish to make a statement on the roads.
"Brazil is a country of great natural beauty and it has a passionate, rich culture. But this is not always reflected in the cars on its streets, especially the more affordable locally produced vehicles which tend to be conservative in design, color and specification," said Shiro Nakamura, Senior Vice President and Chief Creative Officer.
"Extrem, with a dynamic, high-character design, is far from conservative. It was created to appeal to the country's growing band of city-based young professionals who are passionate about design and want to make a personal statement. The lightweight two-door 2+2, has a dynamic stance, fresh surfacing, and a clear rugged ability to tackle the urban jungle everyday," he added.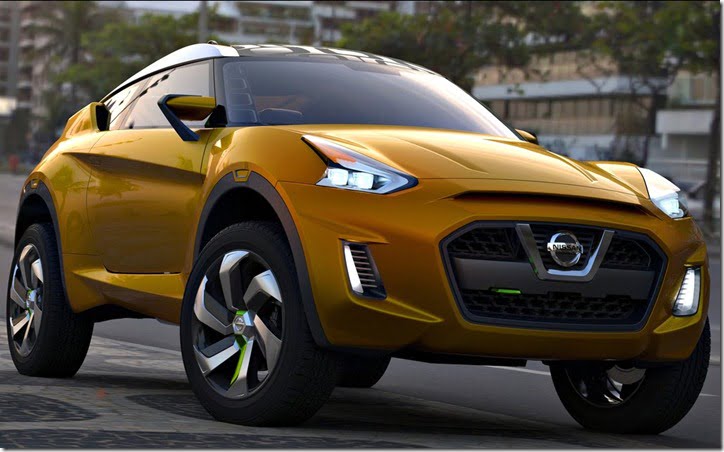 The headlamps and tail lamps of the car feature Nissan's signature graphics and LED technology. As per the official statement from the company, the car is not meant to hit the production line immediately but we can expect to see this kind of styling on Nissan's future models.
Talking about the engine of the car now, it equips a direct injection and turbocharged (DIG-T) 1.6 litre gasoline unit which is sufficiently powerful to deliver appreciable performance.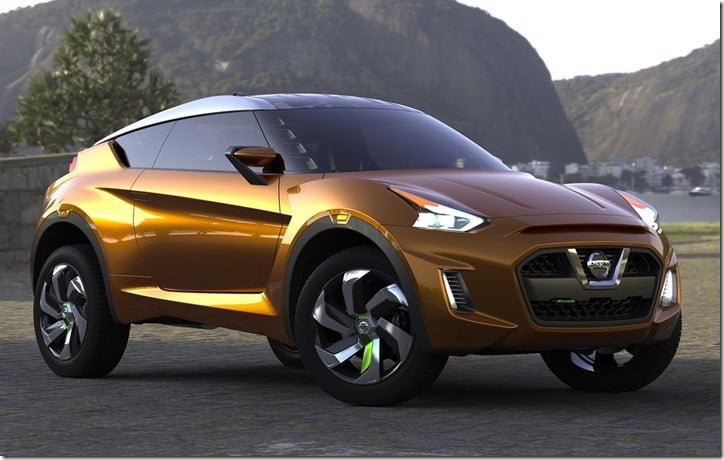 Although it will not be put on the production line soon, if it does, it will be constructed on the V-Platform which is the same platform as the Nissan Micra. As far as the positioning of the car in the company's line-up is concerned, it will be base model of Nissan's crossover range.
We really hope that Nissan's upcoming Duster does get some design changes, that too on the lines of this concept car. Only Nissan knows what it will do with the car, so for the time being we must wait and watch.
More Pictures