The Renault-Nissan alliance is the one which has been a hit and a miss. Nissan Sunny has been quite the brisk seller whereas the Renault Scala has not been able to trouble the sales charts. The Nissan Micra and Renault Pulse have not been able to push the sales but there has been one car that has stood out. The Renault Duster is the one we are talking about. The car has already gone on to become the country's bestselling SUV in less than an year of its launch and now its rebadged version, the Nissan Terrano is nearing its launch.
Updated on 19th July 2013
A new spy shot of the upcoming Nissan Terrano shows a bit of the interior. The photo is a bit shaky, but you can make out that the shapes of the air-vents are different as compared to those of the Renault Duster, and the instrument console cover looks different, the steering wheel design has not been changed, it gets added silver accents though. The dashboard has been heavily camouflaged suggesting design changes on the inside. Check the image below.
Photo courtesy Indian Autos Blog
You can also check out how the Nissan Terrano might look as a finished product, thanks to the sketches released by the company, which you'll find here.
Updated on 2nd July 2013
The Nissan Terrano will be launched later this year and the car has already hit the Indian roads for testing. Today we have for you the pictures of the Nissan Terrano spied tested in India, the car in the pictures has been heavily camouflage.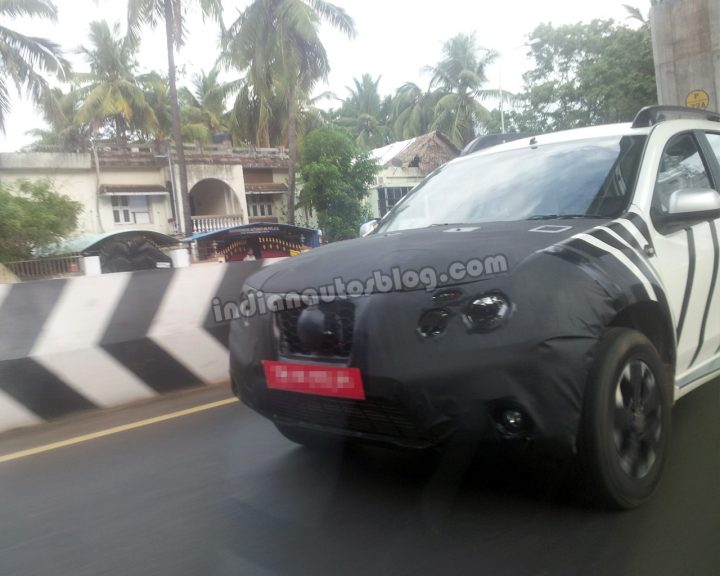 The honeycomb grill up front is clearly visible and the headlights are expected to be sharply designed. The car has a straight crease in the lower part of the car whereas the Duster had an inverted U-shape crease on the upper side, thus hinting towards the fact that the company is making changes to the sheet metal as well. The car will come with interiors similar to the Sunny/Micra instead of the Duster.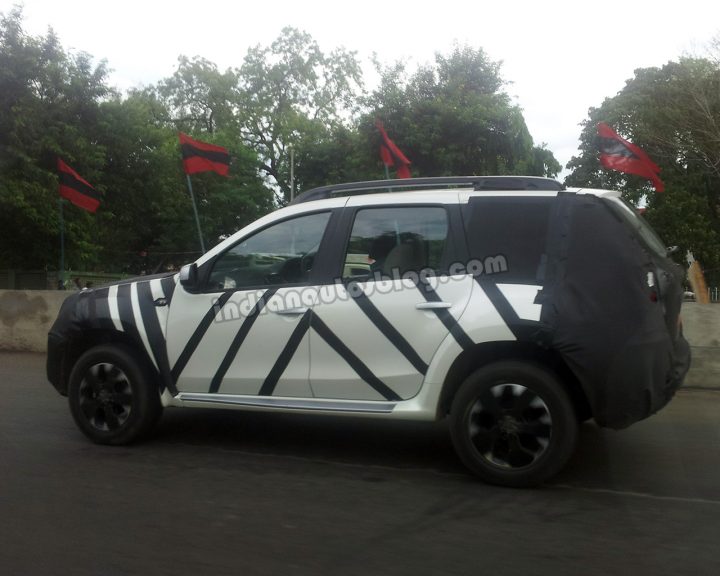 The side profile of the car remains bog similar to its sibling, the Renault Duster. The Nissan Terrano will be one of the last products from the alliance which will be rebadged. After this, the companies intend on launching altogether new products. The Nissan Terrano was caught testing in Chennai near the company's facility. The car will look pretty similar to the sketch that the compay released for the car.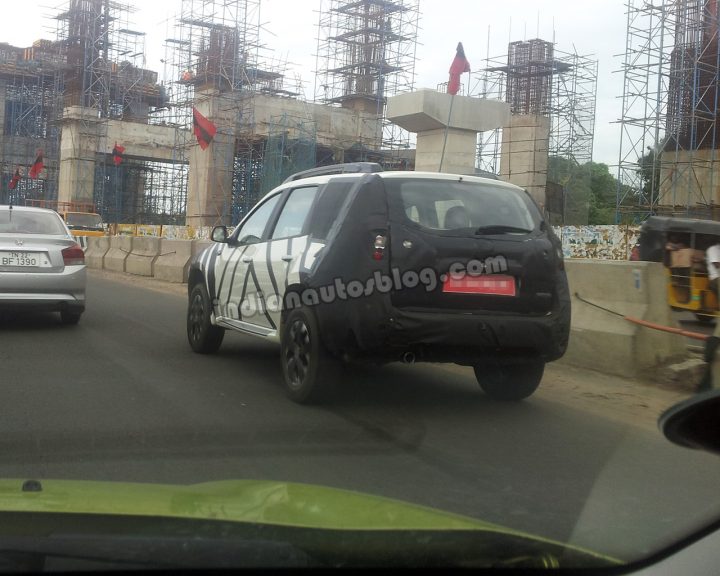 The car will be slotted above the Duster (yes, usually it is the other way around) and will see a Diwali/Dusshera launch. There were reports of the car costing just Rs.20,000 over the Duster but our sources have suggested that it will cost around Rs.50,000 more than the Duster. Yes, that's right. It will cost around Rs.50,000-75,000 more across the range.
Nissan has released teaser images of the Terrano, check them out here. Check out all the spy shots of the Nissan Terrano below:
[nggallery id=8]