The Okinawa Praise Pro is powered by 1 kW, BLDC waterproof motor and has a peak power output of 2.5 kW. It has a range of 110 km on Eco mode with a top speed of 70 kph in Turbo mode.
Okinawa has launched the Praise Pro electric scooter in India for a price of Rs 71,990. The Okinawa Praise Pro sits between the Praise and the i-Praise Plus in the company's lineup, both of which are priced at Rs 65,430 and Rs 1,08,728 respectively, all prices ex-showroom. This electric scooter has an ARAI claimed range of 88 km in the sports mode and 110 km in the Eco mode. Yes, it gets riding modes too.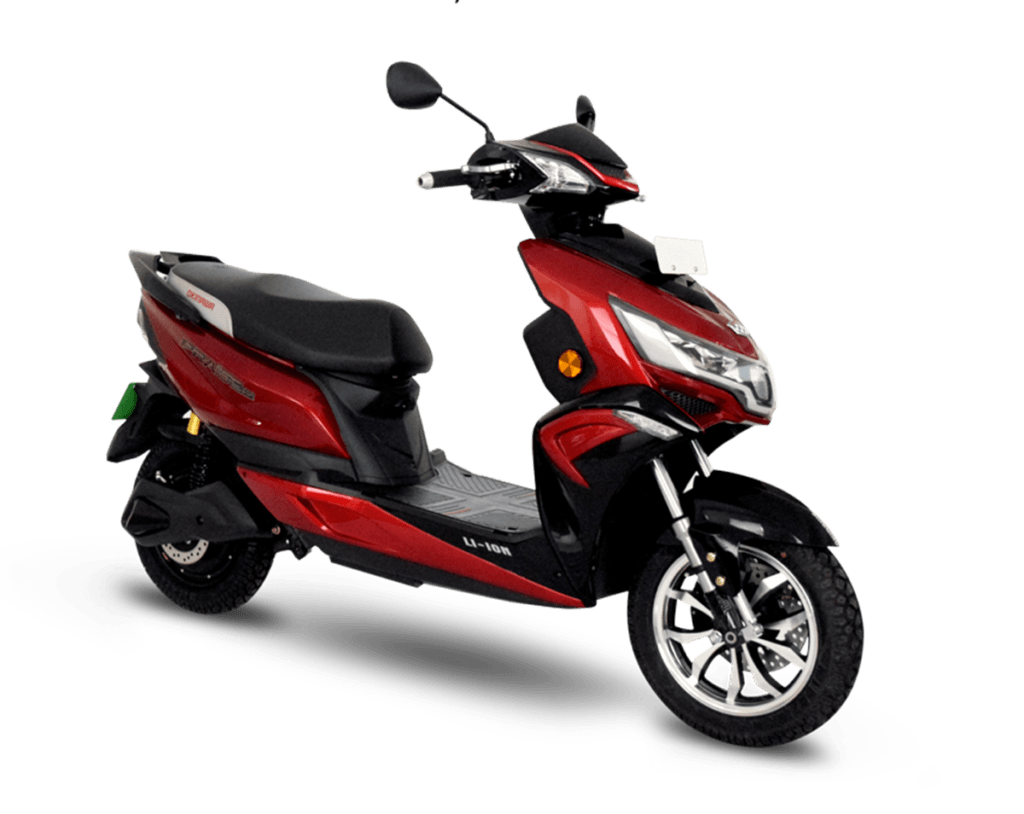 The Okinawa Praise Pro electric scooter is powered by a 1 kW, BLDC waterproof motor. The Motor is driven by a 2 Kwh detachable battery which can deliver a peak power output of 2.5 kW. To charge up the batteries of the Praise Pro, you would just need 2-3 hours. The motor and battery both have come with a three-year/20,000kms warranty.
As mentioned earlier, this electric scooter gets three riding modes – Eco Sport and then a Turbo Mode. The Eco mode however limits the top-speed of the scooter to just 30-35 kmph. The Sport mode will let you take it up to 50-60 kmph while the Turbo mode lets you dash the scooter up to 60-70 kmph. However, the Turbo mode will compromise on the range significantly.
Also Read : Hero Electric Scooter Optima ER And Nyx ER Launched At Rs 69,000
As for the other mechanical bits and bobs, the Okinawa Praise Pro gets disc brakes on both the front and the rear and also benefits from E-ABS (Electronically Assisted Braking System) with the regenerative system. Suspension duties of the scooter are taken care by telescopic forks at the front and dual shock absorber in the rear.
Also Read : Hero Dash Electric Scooter Launched – Price And Details
The Okinawa Praise pro also gets other handy features such as adjustable brake levers, central locking with anti-theft alarm, keyless entry, find my scooter function and mobile charging USB port. It also looks pretty good with a chunky face and a conventional scooter design. It does not give away easily that its an electric scooter, unless of course it passes by you in silence.