Here is the impressive build quality of the first version of Renault Duster that was sold in India, as here it goes through a serious accident.
Renault Duster is nearing 8 years in the Indian market and since then, it has not received any generation upgrade. Over the years, it has received some tweaks to its driving characteristic and overall styling. This includes improvement in safety, better suspension setup, improved handling and more features.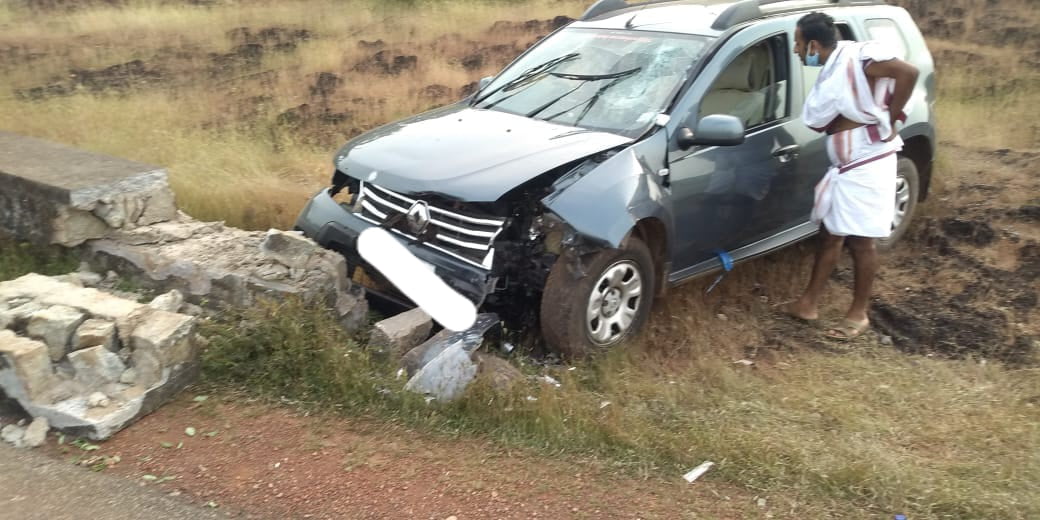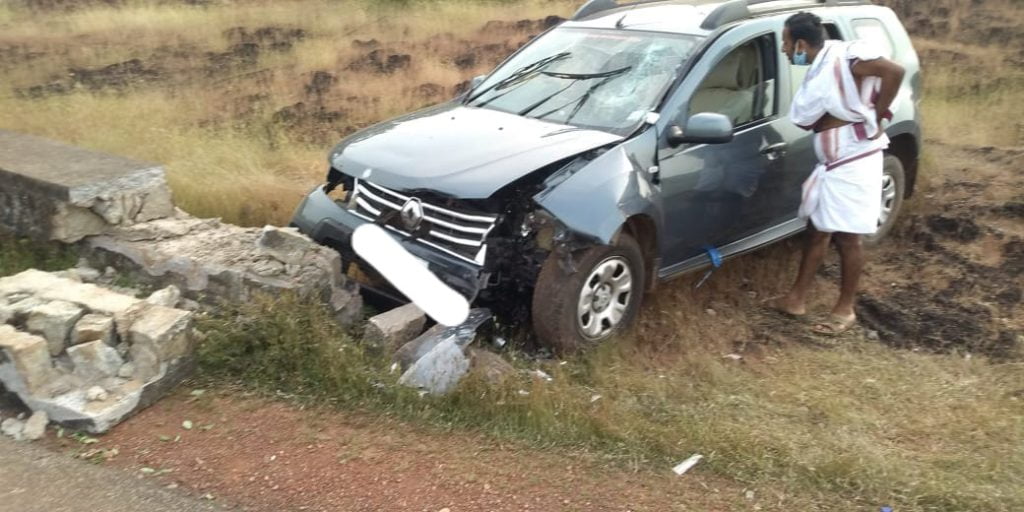 As you can see, here is an example of the build quality of Renault Duster. The owner experienced this accident while travelling at high speed. He lost control and ended up crashing his SUV into a low-height wall. As a result, even the wall has been damaged and nearly half of it has been destroyed.
Also Read: Renault Duster Turbo Vs Nissan Kicks Turbo – Detailed Price Difference
As for the Duster, it sees a heavy damage on the front. The bumper, grille and headlamp portion has been damaged completely. The side fenders and bonnet have also crumbled up. That remains unknown if the damage has reached the engine bay and if any components are damaged in this accident. By the photos, it seems that the impact has been limited to the exterior.
If noticed, the surface on which the accident happened is a rocky terrain. So, there are chances that there could be some underbody damage as well. Meanwhile the car is stuck from the rear portion as the bumper touches the surface. This is the first and oldest version of Duster sold in India and over the years, it has gotten even safer.
Duster currently does not get a diesel engine but only a petrol and a turbo-petrol motor. One is a 1.5 Litre naturally-aspirated petrol engine producing 105 PS and 140 Nm of peak torque, paired with a 5-speed MT. Other one is a 1.3 Litre four-cylinder turbo motor that is good for 156 PS and 250 Nm of peak torque, making it the most powerful SUV under 15 Lakhs.