The Mahindra XUV700 has garnered some insane popularity ever since its launch around a month ago. The carmaker is struggling to keep up with the demand which is reflected in some outrageous waiting times.
What would you say if you order the Mahindra XUV700 today (in Decemebr 2021) and get the delivery date in July 2023? Well, this is what is happening at the moment with Mahindra struggling to keep up with the demand for the mid-size SUV. Having received over 70,000 bookings within a month of launch, it is becoming obvious that a waiting period of around 12 months has to be considered normal with the XUV700. People have been pretty vocal about their opinions on social media platforms and have shown such stories. Here is one such example.
Also read: FIRST EVER Mahindra XUV700 AX7 Petrol Ownership Review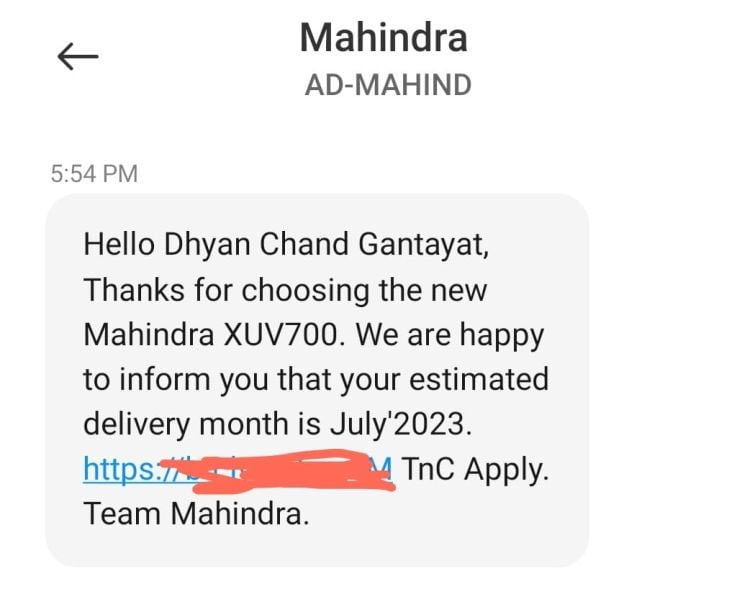 Order Mahindra XUV700 Now, Get Delivery in 2023
This post has been shared by a certain Chandrakanth Ethakota on the Mahindra XUV700 Club India page of Facebook. He says that he booked the AX7 L diesel manual variant of the XUV700 in November and received a delivery date in July 2023. Chandrakanth expresses his disbelief through this post and also states the condition that Mahindra is in. The members of the group are commenting saying that he should cancel it. Unfortunately, this is what most people will have to do if the waiting times are so high.
But you can't really blame Mahindra either because such an overwhelming response to a mid-size SUV is unprecedented. Although the SUV showed promise ever since it was first showcased, no one really anticipated such insane numbers for bookings. Mahindra reacted well by hiring a consultancy firm to optimize the manufacturing and ensure smooth and possibly, timely deliveries to the customers. How exactly things pan out, remains to be seen.
Also read: Mahindra XUV700 AX7 Smart Equipment List Leaked- 9 Features Dropped!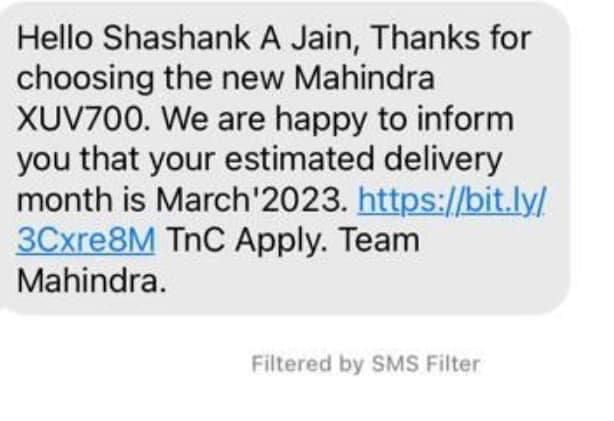 Specs
The XUV700 boasts of the most powerful petrol and diesel engines in the segment. There is a 2.0-litre turbocharged unit that churns out a maximum power of 200 PS and a peak torque of 380 Nm. Meanwhile, the Diesel engine is available in multiple states of tune. The lower versions get 155 PS and 360 Nm, while the higher positioned models benefit from 185 PS and 420 Nm (450 Nm in automatic variant). Both the petrol and diesel engine variants will be available with 6-speed manual and automatic transmission choices. The prices range between Rs 12.49 lakh and Rs 22.99 lakh, ex-showroom. The direct competitors include the likes of Creta, Seltos, Hector, Harrier in the 5-seat configuration and Alcazar, Safari and Hector Plus in the 7-seat arrangement.
Also read: ONLY Mahindra XUV700 With 22-inch Alloy Wheels Now on Video!