A bizarre case of a false identity to enable the delivery of Mahindra XUV700 comes to light. This marks a partiality in choosing the customers to take home the popular SUV. Mahindra has received 50,000 bookings in under 3 hours. This clearly took everyone by surprise. Everyone knew the kind of attraction the XUV700 was getting but this kind of response was unprecedented nevertheless. Mahindra announced the price hike on the second day of booking opening. Hence, it was not easy to get your hands on one. That is the reason why we see such cases of getting the delivery of your XUV700 through a false identity. Read the details below to know more.
Also read: Mahindra XUV700 2WD Reaches Where No Indian Car Has Ever Been Before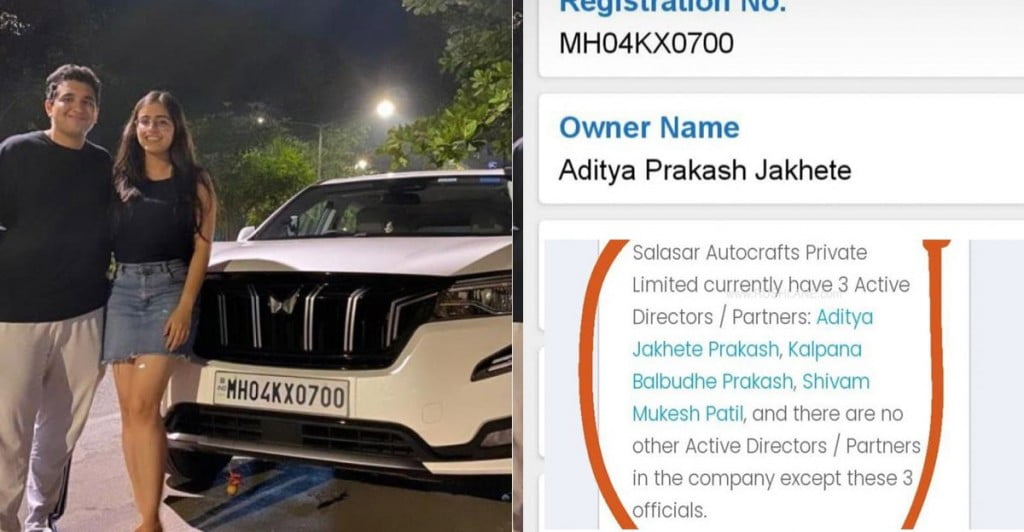 Mahindra XUV700 Delivery Through False Identity
The Mahindra XUV700 page on Instagram shows the image of the first delivery of the SUV to a certain Mohanish Gandhi. However, if you run the numberplate seen in the image on the Vahan app, the owner comes out to be someone named Aditya Prakash Jakhete. Incidentally, he happens to be the director of Mahindra dealership by the name of Salasar Autocrafts Pvt Ltd. in Thane. This is very strange considering the Govt controlled Vahan shows the false name of the owner. Things get really suspect here. Could it be a case of false identity just to get the first Mahindra XUV700 or something deeper than that? We don't know yet. However, it also refers to the lengths people are willing to go to, to own the XUV700. But this is not fair to the thousands waiting to own the SUV. We shall see how things pan out in times to come.
Also read: Hyundai Creta Tests 'Build Quality' of Fibre Tailgate of Mahindra XUV700!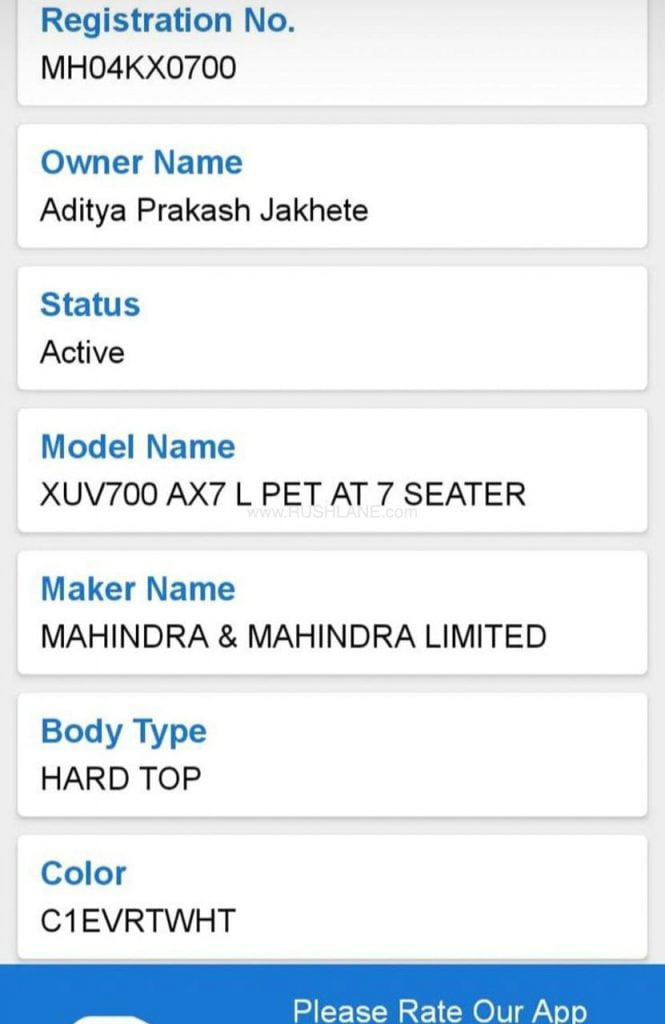 Specs
The Mahindra XUV700 comes with both petrol and diesel engine options. The former is a 2.0-litre turbocharged unit that churns out a maximum power of 200 PS and a peak torque of 380 Nm. Meanwhile, the Diesel engine is available in multiple states of tune. The lower versions get 155 PS and 360 Nm, while the higher positioned models benefit from 185 PS and 420 Nm. In fact, the same engine will put out 450 Nm with an automatic transmission. Speaking of the transmission options, both the petrol and Diesel engine variants will be available with 6-speed manual and automatic transmission choices. After the price hike, the XUV700 ranges from Rs 12.49 lakh to Rs 22.99 lakh, ex-showroom. The top trim comes with a diesel automatic and All-Wheel-Drive configuration.
Also read: How About a Bug Deflector For Mahindra XUV700?
Join our official telegram channel for free latest updates and follow us on Google News here.