Since the deregulation of the Petrol Prices in India, there have been a series of petrol price hikes in India. The major reason behind this is direct linking of domestic retail price of petrol to International crude oil priced. Prior to that, there were more political factors involved in the pricing of petrol rather than the market factors. This trend had put an intense burden on the Indian petrol car and two wheeler owners who have been facing higher running cost than ever before. At present, the price of normal unleaded petrol in New Delhi is about Rs. 65.64 which was last revised downwards in December 2011 in India. The crude oil prices back then were under $110 per barrel and they have been hovering around $130 per barrel these days which is about 18% higher.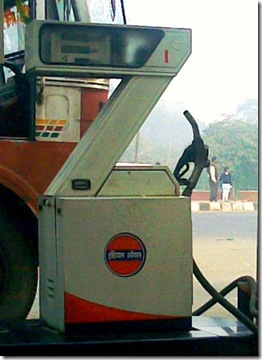 The present level of under-recoveries on petrol in India is close to Rs. 3 per litre which might reflect in the next hike expected in the first week of March 2012. The reason for this delay is the legislative elections going on in Uttar Pradesh in India. Such steps are seldom taken among elections in India, so we expect a change upwards by Rs. 3 per litre depending on the prices of international crude oil around March 2012.
Apart from the petrol prices, there are chances of some steps being taken in the Indian Union Budget of 2012 to discourage the use of Diesel as a fuel in passenger cars. As of now, the proposals with the government include implementing additional excise duties ranging between Rs. 80,000 to Rs. 1,60,000 for diesel cars in India which will make up for the lower running cost offered by Diesel fuel and will discourage the sales of Diesel cars in India.
You may get confused while making your purchase decisions for your next car. In such a case, I would suggest you to read our detailed guide below –
Also if you decide in favour of a Diesel car, I would suggest you to make a purchase before the next Union budget of 2012 comes into effect, as the proposed hike of excise duty on Diesel cars in India may come into effect. Lets wait and watch which way the wind blows and where the Indian automobile industry heads among the rising fuel prices, rising inflation and dampening economical growth.
check out more-