Being Prime Ministers of two of the largest economies in the world, they are bound to have vehicles to provide maximum security.
The car convoy of PM Modi from India and PM Sunak from the UK is something to feast your eyes on. We have all seen the extensive entourage that such prominent political personalities travel with. The safety and security of heads of the nation are at the top of the priority list for security organisations. Let us check out which cars these famous leaders travel with.
You may also like: Here's the Expansive Car Collection of Technical Guruji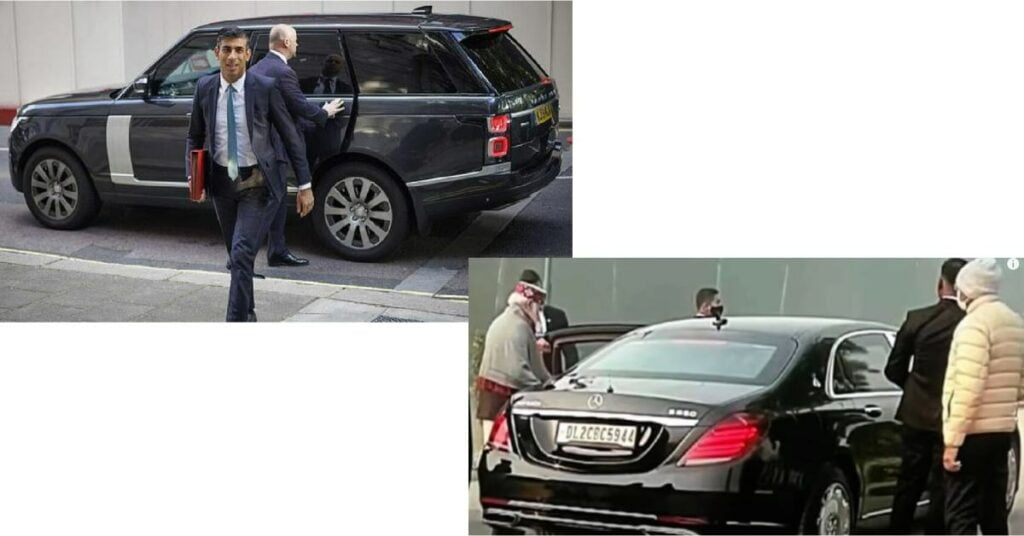 You may also like: Check Out The Exquisite Car Collection of Selena Gomez
Car Convoy of PM Modi
The vehicles in the convoy of PM Modi are varied and extensive. The prominent ones include BMW 7-Series, BMW X5, Land Rover Range Rover Vogue, Toyota Land Cruiser 200, Toyota Land Cruiser Prado, Toyota Fortuner, Mercedes-Benz Sprinter, Tata Safari, Mahindra Scorpio, Toyota Innova, and the latest Mercedes Maybach S650 Pullman Guard.
You may also like: Car Collection of India and Pakistan Cricketers – Who Has Better Cars?
The latter comes with immense capabilities. These include AK-47 bullet and 15 kg TNT blast protection. It even has run-flat tyres that could run for around 50 km at 80 km/h after getting deflated. It even has air supply in case of gas attacks. These vehicles for the convoy are selected by the Special Protection Group (SPG) which is responsible for providing security to the PM and assessing the threats. As is the case with most PM convoys in the world, there is an identical car to the vehicle that PM uses which is used as a decoy.
You may also like: Check Out The Surprisingly Small Car Collection of Carrie Wong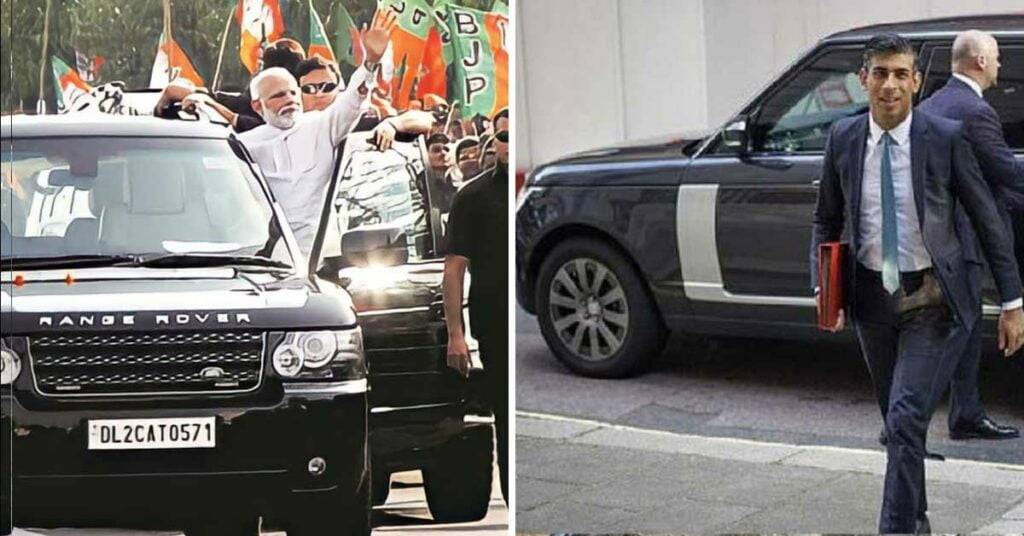 Car Convoy of PM Rishi Sunak
On the other hand, the new PM of the UK, Rishi Sunak has a lot of British cars in his convoy, which is understandable. It includes 3 Range Rover SUVs and Jaguar sedans including the Sentinel that was used by the former PM. For the current PM, the official vehicle is the Ranger Rover Abio Sentinel with a supercharged 5.0-litre V8 engine. Needless to mention, it is an armoured vehicle with protection against bullet shots and explosions. It also has an oxygen supply in case of chemical attacks. As per some estimates, it is priced at £400,000 (approx Rs 3.4 Crore INR).
Join our official telegram channel for free latest updates and follow us on Google News here.