Polaris has been the numero uno in the off road vehicle department globally and the company's Indian subsidiary, Polaris India Pvt. Ltd. has been doing its bit for promoting the off road vehicles in India. The company has launched a plethora of ATVs in the country and to help you ride them in the terrains they are meant for, they have just launched two new off roading circuits in Bengaluru.
Sarjapur and Yeshwanthpur will be the places in Bengaluru which will be the home to these circuits with a track being launched at each of the two places. Polris has a very wide range of ATVs in the country which range from 50cc to 900cc to suit everybody's needs. These ATVs come in petrol, diesel and electric guises. These can not be used on the streets but are used for Recreation, Sports, Defence, Beach & Forest Patrolling, Rescue, Agriculture, etc and similar purposes.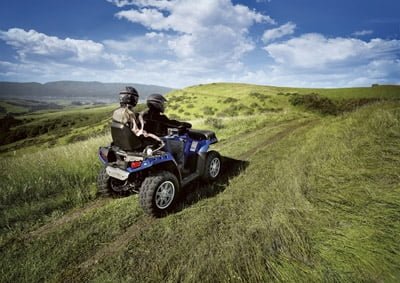 The company currently has tracks in Greater Noida, Ahemdabad, Bhopal, Nagpur, Goa, Pune, Mumbai, Coimbatore, Munnar and Chennai. The company aims to increase the number of tracks to 25 this year from the present 13. The Sarjapur track is spawned across 30,000 metres and offers a complete off road experience with state of the art hospitality features on offer while the other track is more inclined towards giving you a dirt track experience.
Many people who buy these buy it for recreation but somehow do not have enough road which will help them take full advantage of these vehicles so the launch of two new circuits will surely give the people in that region some respite and will surely promote the sales of Polaris ATVs. The southern part of the country forms an integral part of the company's growth plan and the company intends on launching more tracks this year.