Porsche has launched a series of retro infotainment system for their older models from the 1960s-90s and with a period correct look, we think its a very cool idea.
At times we feel like modern touchscreen infotainment screens have become an overkill. Modern cars are most certainly incomplete without a digital interface to interact with. In fact, it has become a matter of severe competition among manufacturers to offer more and more technology and digital screens to out do each other. Conversely, the appeal of a classic cars are still in their old school minimalism and analog culture. Porsche however have done something quite interesting here by launching a series of retrofit infotainment system that add touchscreens and smartphone mirroring to some of its oldest models.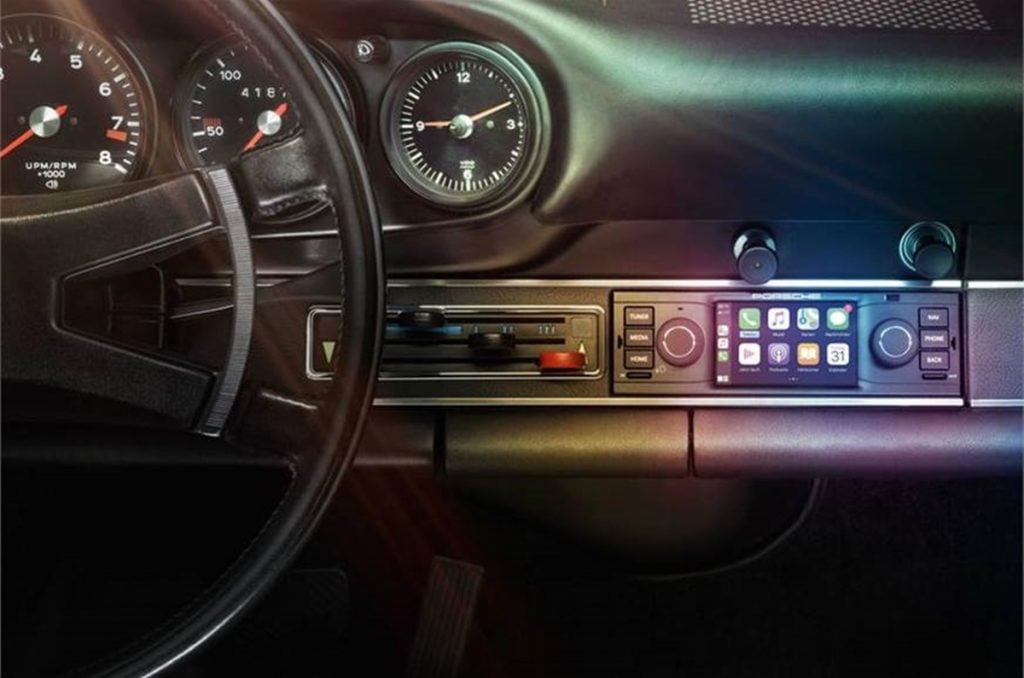 And honestly, we do not hate the idea. We admit that modern touchscreen infotainment screens have become an overkill but we certainly cannot deny the usefulness of the them. In these times of smartphone and connectivity, a infotainment system is really very useful when on the road. For even basic necessities such as navigation and listening to your favorite song on Spotify, we do codemn some older cars from even five to ten years ago that did not come with a touchscreen as standard.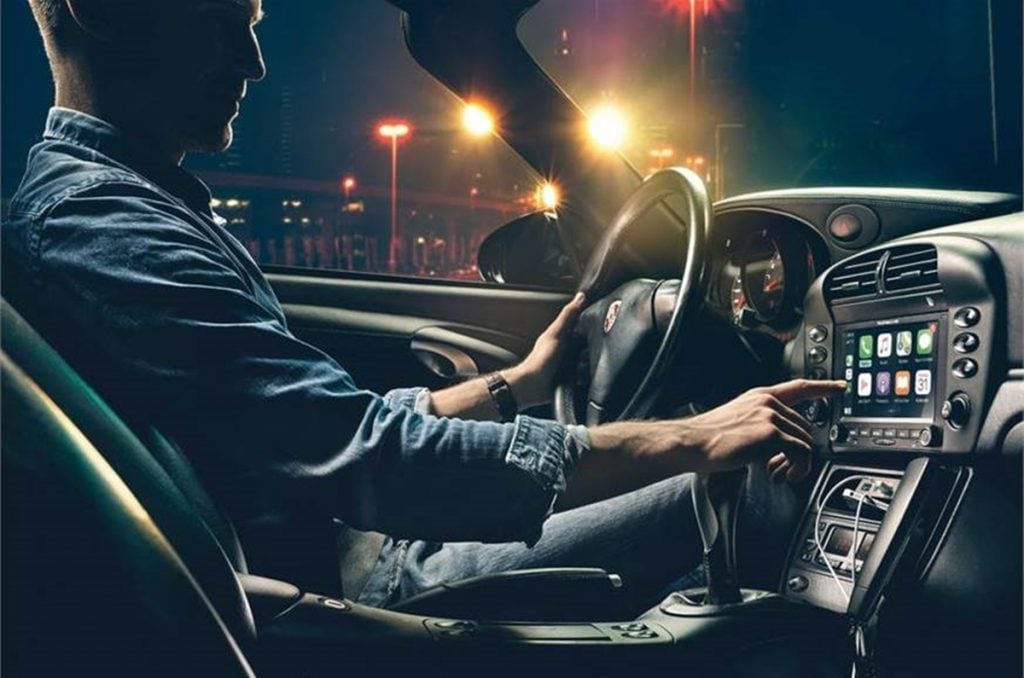 Although a touchscreen in a classic car may seem a misfit, Porsche has executed the idea exceptionally well. The Porsche Classic Communications Management system (PCCM) is designed to seamlessly replace the original radio in any classic 911 from the 1960s onwards, adding modern features such a Bluetooth, USB connectivity, digital radio, an auxiliary input and Apple CarPlay. The best part is that these system have been designed to have a period correct look and as they directly come from the manufacturer, the aesthetics have been well preserved.
Also Read : There's A More Luxurious 4-Seater Kia Carnival On The Way!
These systems come with Porsche's latest software with navigation and mapping and the physical dials and buttons blend in with the rest of the original dashboard. There are two iterations of this infotainment system available – a single-DIN unit, compatible with classic 911 models from the 1960s through to the final air-cooled 993-generation cars, and a double-DIN version for 996-generation 911s and 986-generation Boxster models. The single-DIN version has a small 3.5-inch screen (any larger would be brutally offensive to its period) while the double-DIN version is a larger 7.0-inch unit.
Also Read : Range-Topping Mercedes E-Class (E 350d) is now More Powerful in BS6 Guise!
The larger 7.0-inch double-DIN version is also the first Porsche system to have Android Auto compatibility. Porsche had previously admitted that majority of Porsche owners are iPhone users and thus they never felt the need to offer Android Auto in their products. First-world priorities! Anyhow, the range is intended to capitalize on the large number of classic Porsche owners, as well as the growing trend for restomodding classic cars with modern mechanicals, interiors and technology. This is in fact the second time Porsche is offering a retrofit stereo upgrade. In 2015, Porsche launched the navigation radio by Porsche Classic that offered mapping and Bluetooth but lacked any smartphone connectivity.