The German Luxury car maker, Porsche has finally launched the much awaited Macan here in India. The SUV which was codenamed CAJUN (Cayenne Junior) is positioned as a lifestyle product and promises more exclusivity than the Audi Q5, Mercedes ML Class and BMW X3. Initially announced as a development project, the Macan was formally launched at both the 2013 Los Angeles Auto Show and the 2013 Tokyo Motor Show, with European sales commencing in spring 2014. The Porsche Macan has been a global success with the manufacturer reportedly struggling to maintain the supply-demand equation. In India the Macan was expected to have an exclusive set of buyers and if there was any doubt about that, Porsche has made it abundantly clear with the hefty Rs. 98.18 Lakh price tag. So is Porsche justified in adding the zero's to the price or is it being overly ambitious about its project? Read on to find out.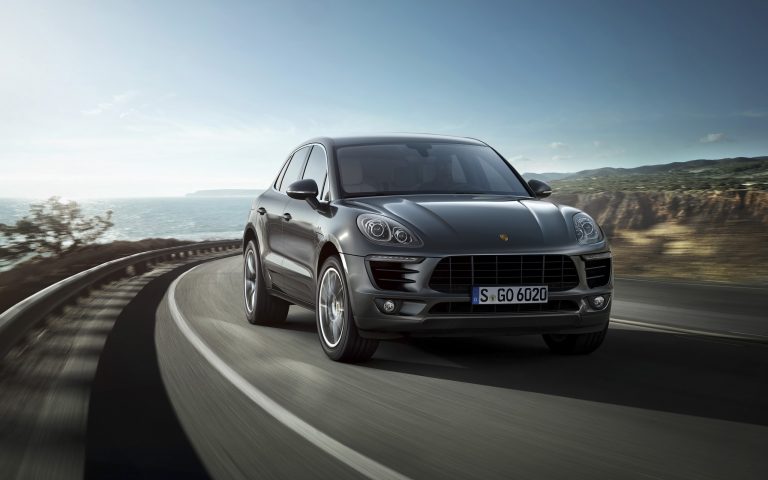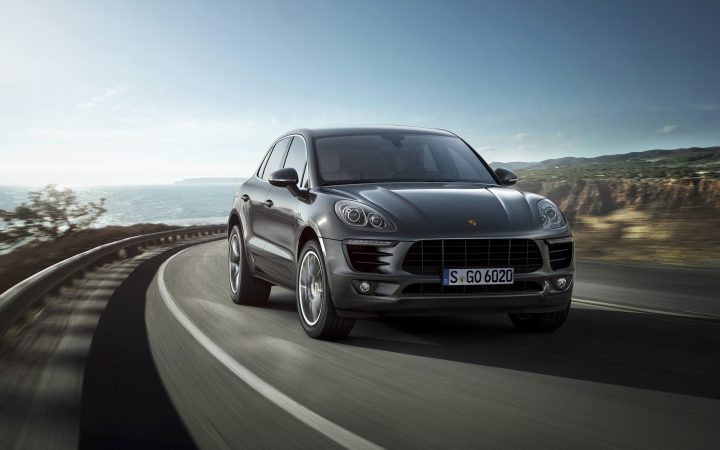 Price:
The Porsche Macan is available in two variants:
Macan Turbo : Rs. 1.1 Crore
Macan S Diesel : Rs 98.18 Lakh
*All prices Ex Showroom Maharashtra.
Features & Specifications:
The name of the vehicle, Macan is Indonesian for a tiger, this compact SUV was developed to create a sportier and more agile version of the Cayenne. The Macan is produced alongside the Panamera and the Cayenne in Leipzig, Germany in a newly extended factory.The Macan compact crossover SUV offers a more compact body than the Cayenne midsize crossover SUV. And since they did want to keep the Macan sportier than the Cayenne, the Macan has a standard 7-speed dual-clutch PDK gearbox which is more responsive while the Cayenne has an 8-speed Tiptronic transmission for smoother shifts.
The Porsche Macan shares one-third of its platform with the Audi Q5. The wheelbase and suspension configuration are the same as the Audi, but the engine, transmission, suspension tuning, interior and exterior are unique to the Macan. Dimensionally too it's different, as it is 1.7 inches (43 mm) longer and 1.4 inches (36 mm) wider than a Q5.
Features:
A major glitch in this Q5 sized SUV is the cost, it costs more than a similar powered Cayenne. One of the biggest reasons for this price hike is that Porsche is offering you as standard, what it would usually keep for their top end models, i.e the Porsche Macan is loaded with features and toys to keep you busy even while you're stuck in that evening jam.
The 'standard' features include:
A multi-function sport steering wheel with shift paddles
High end audio system
An electrically operated tailgate
Indian customers will also get features like:
Air suspension system
Lighting package
Bi-xenon headlamps
Three-zone climate control
So if you include all these in a base model Cayenne diesel and the price will skyrocket to similar levels. However, for those who are still finding it difficult to justify the extra price over the bigger Cayenne,a test drive might prove helpful. The Macan offers sports car level performance and dynamics while retaining decent off road ability, offering good ride and the ability to iron out any rough patches thereby giving you the assuarance of it being "Indian road proof".
Engine Specification:
The Macan S Diesel gets a 242 BHP 3.0-litre V6 turbo diesel engine and Porsche claims a 0-to-100 KMPH time of just 6.1 seconds and a top speed of 230 KMPH. The Macan turbo runs a new 3.6-litre twin turbo V6 petrol engine. The Turbo comes in for just about Rs 10 lakh more. That car actually makes quite a lot of sense for someone looking for sports car performance without any of the drawbacks thanks to Indian road conditions. Porsche claims a 0-100 KMPH time of 4.6s which makes it quicker than a Cayman S in a straight line.
Verdict:
The Porsche Macan carries a huge price tag, but then it offers a driving experience on par with a sportscar, is excellent to handle for its size and is endowed with features which does it some justice. But why wouldn't a sportscar enthusiast pick a mid-engine sportscar rather than a compact SUV which offers the "sportscar experience"?.
The Porsche Macan is exclusive and is not for everyone to buy, this is reflected in the number of units that Porsche plans to bring to India -10 units- for the year 2014. So if the Germans are not exactly expecting it to sell like hot-cakes then great, because it wont. That said there are a lot of enthusiasts out there who have been waiting for the Macan (maybe more than 10) and are willing to pay to get a sportscar in the form of an SUV. So as long as the buyers buy the 10 Macan's up for sale, its going to be a good deal all around.
Join us for FREE NEWS Updates on our Whatsapp Community or our official telegram channel.