The first all-electric car from the PSA group, under the Ambassador brand, is expected to launch in India sometime during the year 2022.
Group PSA has recently announced that it is going to launch its Citroen brand in India soon. Its first product, likely to be an SUV, will launch in India sometime during the year 2021. Group PSA has brought the right to the Ambassador brand from Hindustan Motors back in 2017. A recent report published in NDTV states that PSA will revive the Ambassador nameplate in India as an all-electric brand.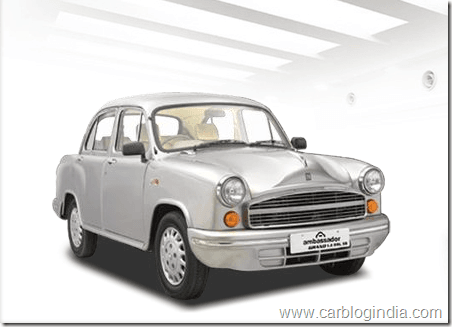 Group PSA is going to use the Ambassador brand as an India exclusive. Which means that it will be used to sell electric cars in the Indian market alone. According to the report, under this brand, group PSA is going to launch an all-electric SUV or crossover in the Indian market. This is likely to be followed by the debut of an electric hatchback in our country as well.
Also Read: Citroen to reveal its first product for India on 3rd April; official brand launch
These Ambassador all-electric cars are going to share their respective platforms with their fossil fuel driven counterparts from the Citroen brand. This is going to help the automaker reduce inputs cost which is required for the development of all-together new platforms. These all-electric cars are likely to retail through an online platform. And will be serviced at Citroen's service centres only.
By using the Ambassador nametag, the PSA group will be able to bank on the recall value of this brand. The company might also look at exporting these vehicle to other countries in Asia.
In other news, group PSA has officially anounced that it is going to launch the Citroen brand in India this week. The event will also mark the showcasing of the brand's first product for the Indian market. Recent media reports suggest that the same is going to be the C5 Aircross crossover.
The same will be manufactured in India itself. When launched, this vehicle will compete against the likes of Hyundai Tucson, Jeep Compass and Tata Harrier.