Mr. Rajiv Bajaj, Managing Director, Bajaj Auto Ltd., received prestigious leadership awards from across the media that honor his un-matched business acumen. He received these awards for spear-heading strategic shift of the company from scooters to motorcycles. Under Mr. Rajiv Bajaj's leadership, Bajaj Auto is today the world's 3rd largest motorcycle maker by volume and also the most profitable one. It is India's largest exporter of bikes with 35% of its production being sold in markets across the world.
In a related interview Mr. Bajaj said,
"The best way to create brands is to create categories. Making a successful product is often a case of being original in a new segment. The successful offerings are the ones with the first mover advantage in newly created categories."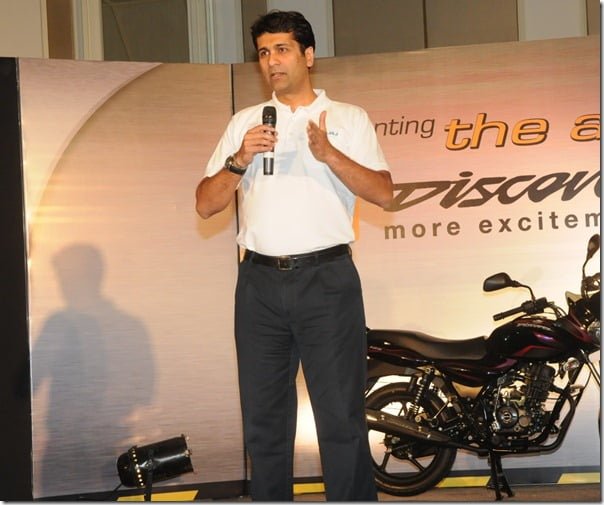 image – Mr. Rajeev Baja, MD, Bajaj Auto Ltd.
The honors awarded to Mr. Rajiv Bajaj are as:
Forbes Leadership Awards – Best CEO Private Player
NDTV Profit Business Leadership Award – Young Business Leader
CNBC TV18 – Outstanding Business Leader of the Year
Business Standard – CEO of the year
check out more-