Geneva Motor Show 2012 has started at Geneva in Switzerland and will showcase about 140 new vehicles. We will try to bring all relevant updates from Geneva to you and will share our opinion on these vehicles with you. Starting with the fist of these updates that we have received, Jaguar and Land Rover has displayed three special vehicles highlighted the breadth and strength of the Land Rover brand – the 1,000,000th Land Rover Discovery, the DC100 Defender Concept car and for the first time in public, the Range Rover Evoque Convertible Concept.
One of the most talked about vehicles at the Show, the Evoque Convertible Concept is the world's first premium SUV convertible. It is a bold design study that builds on the current model's success and reflects Land Rover's expertise at identifying and leading new market segments. The soft-top concept vehicle features a fully retractable premium roof with a Roll Over Protection System [ROPS]. The convertible cleverly combines capability and versatility with a drop down tailgate and a comfortable four-seat set up.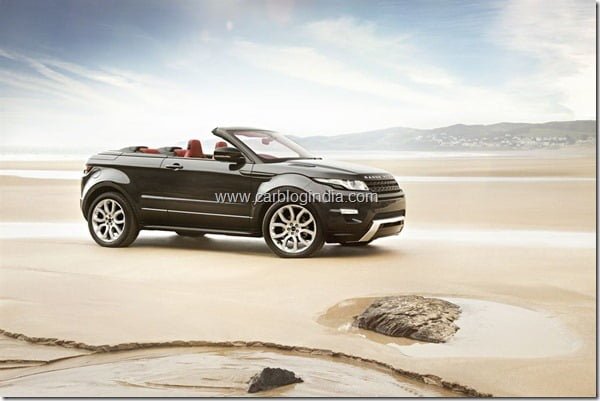 image – Range Rover Evoque Convertible
On unveiling the exciting new concept at the JLR press conference, Land Rover Design Director, Gerry McGovern, said:
"We believe that the Evoque lends itself beautifully to the idea of a convertible. From a pure design perspective, we have used Evoque's dramatic shape to create a distinctive and highly desirable proposition."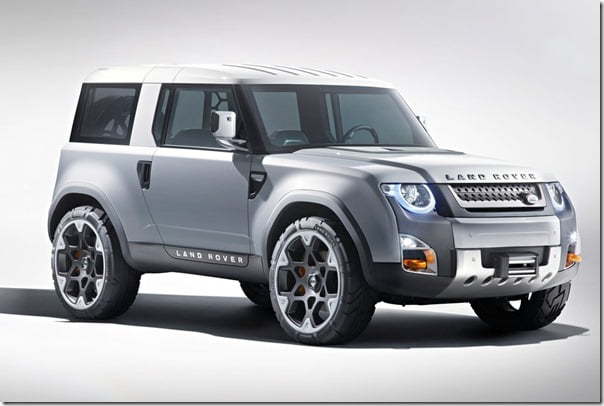 Image-Land Rover DC100
Also positioned proudly on the stand was the land mark 1,000,000th Land Rover Discovery, which is making a pit-stop from its 8,000-mile, 50-day 'Journey of Discovery'. Land Rover Brand Director John Edwards introduced the 1,000,000th vehicle to the Show saying:
"The Land Rover Discovery is surely the most capable and versatile SUV in the world. It is our most awarded car ever with over 200 global accolades to date and sales last year up by 15%. The 'Journey of Discovery' promises to be quite an adventure and I can think of no better way to celebrate a vehicle which has embodied the Land Rover spirit of adventure for almost a quarter of a century."
Image-Land Rover DC100
To celebrate the success of Discovery and demonstrate Land Rover's continuous achievements in all-terrain capability, vehicles from the brand's heritage fleet were available for special drives on the shores of Lake Geneva. Heritage models from the past 23 years of production, including the first Discovery off the production line in 1989 and a Series I Land Rover from 1957 were on hand. A fully amphibious Discovery converted for Cowes Week in 1990 created a splash as it was driven into Lake Geneva to demonstrate the brand's go-anywhere capability.
check out more-
More Related News