The Renault Duster 4×4 has been rumoured to be launched in India ever since 2WD variant was launched here 2012. Customers in many other countries are offered the SUV and it has received positive reviews by many media outlets in those markets too.
It is a bit intriguing why Renault did not launch the variant in India considering the fact that it is produced in India and exported to many foreign markets. In an exclusive interview to cardekho.com,  Mr. Sumit Sawhney, MD and CEO, Renault India has confirmed the fact that the SUV will be launched in India. The statement, if true, will end years of speculation and calls for the launch of the 4×4 variant.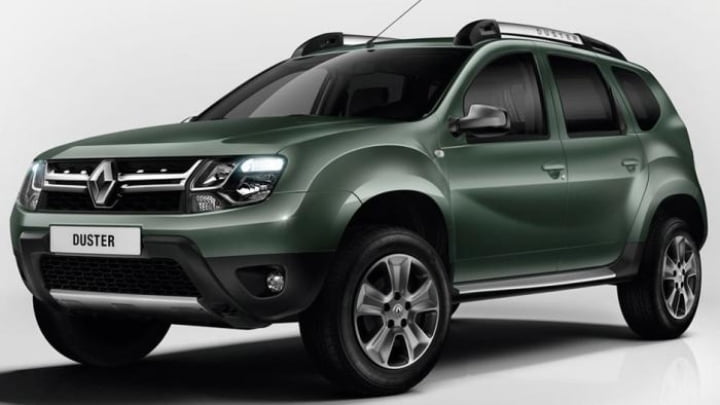 What's New?
In terms of looks, the Duster 4×4 will not look any different from the standard variant, except for the 4×4 badges on the hatch-door. The Duster is range is due for a facelift in India and the 4×4 variant will get it too.
The engine will remain the same, it remains to be seen if Renault will offer the petrol variant in India. Expect the 4×4 variant to be powered by the same 109 BHP 1.5-litre diesel engine as is already offered in India.
The 4WD unit will add about 90 Kg to the overall kerb weight of the SUV, which will reduce the top speed, fuel-efficiency and acceleration figures of the SUV by a bit. The additional capabilities of the SUV will be helped by the fact that the rear suspension unit will be different from the 2WD variant, the ground clearance will be increased by 5mm and there will be a on-the-fly selectable 4WD system. It will also feature a 6-speed transmission as standard, (the petrol 2WD variant features a 5-speed transmission).
Apart from these changes, the Duster 4×4 will be similar to the 2WD variant. We hope that Renault does bring the SUV to India this time, it will be a great hit again.
News Source: CarDekho.com