Renault Duster, the best selling SUV in India currently, has a tough road ahead after the launch of the Ford EcoSport. The car will also face a tough competition from the sibling, Nissan Terrano when it gets launched later this year. Renault wants to equip itself before the sales of the Duster take a major dent and to do this the company will be launching a facelifted version of Duster later this year. The Renault Duster facelift will make its way to the Frankfurt Motor Show in September and our best guess is the fact that it will borrow a lot of design cues from the D-Cross Concept.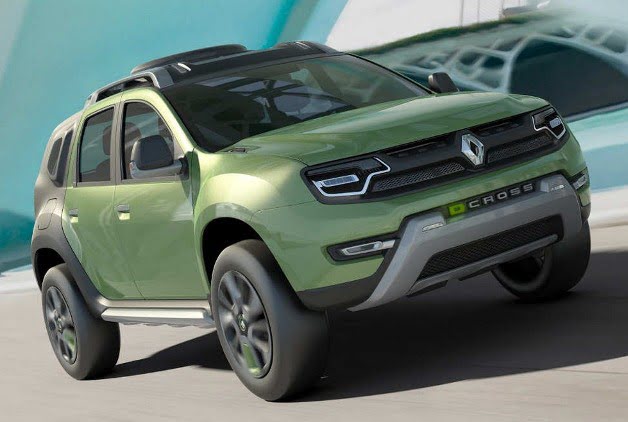 The Renault Duster came with a VFM price tag when it was launched initially but the price revisions have made it not so appealing now. Despite that, the car has been selling in good numbers, thus indicating towards the fact that the Indians have developed an affinity for the car. The car was launched in 2010 globally and has not been given any changes since then so it was time that the car got itself a mid-life makeover.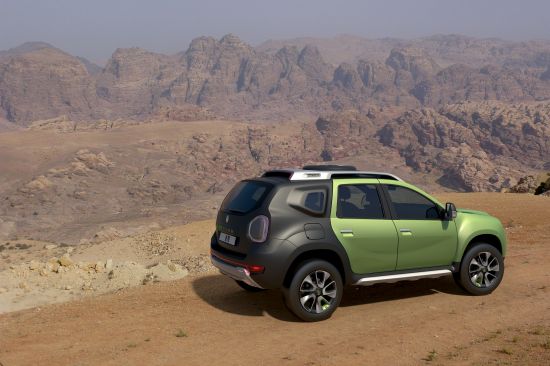 The facelifted Duster will get a lot of revisions from the current one. The car will get new headlamp units alongside the facelifted tail lamp cluster. The current model is a decent looking unit but the company will be lending it a blend of aggressiveness and elegance in the next model courtesy of the creases it will be getting. The bumpers will undergo a major revamp as well. But the car is expected to remain pretty similar on the mechanical frontier.
The changes will not be made only on the outside, the interiors of the car will be revised too. It will get a revamped dashboard, revised ergonomics, an infotainment systems and better upholstery. The company will be reworking the NVH levels of the car as well. The car will get a 4 wheel drive option too and it might just get a CVT transmission as well. Seeing the fact that Duster is a great performer for Renault in India, the company will launch the facelifted version of the car here for sure.