The Renault Duster has been clocking sales volumes that are more than enough to make the chiefs back at Renault quite happy. The Renault Duster which is sold branded as Dacia Duster in some other markets, has got itself a LPG variant. The Renault Duster LPG has been launched in France. The dual fuel option will be available with the petrol motor and its on sale now in France, the home of Renault.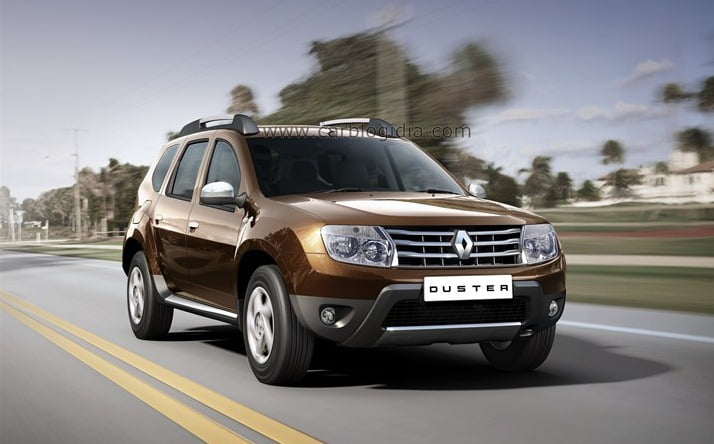 The Duster gets a 1.6 litre LPG petrol/LPG engine under hood but the interesting part is that the there's no increase in the prices. The price of the Duster in LPG guise is similar to the petrol motor only variants that these two new models replace. The Duster with a new heart will be quite the eco-friendly car and will emit a meager 146 grams of CO2 for every kilometer that it runs on LPG and will emit 167 grams per kilometer when it is propelled by petrol.
The fuel efficiency is also good. With LPG, you get an efficiency of 10.87 liters to a kilometer whereas with petrol, you'll get an efficiency of around 14 kilometers to a litre. Even though there's a difference in the fuel efficiency, the price of LPG for a litre in France is €1 which is lesser than the petrol price there so it makes sense for the French market. You can choose between petrol and LPG modes and the car will give you a 1,000 kilometers on a tank full of LPG.
The Duster will come factory-fitted with LPG kits to ensure no after market or dealership hassles and the car will surely make a value proposition in India as the LPG powered cars are slowly gaining popularity. Another advantage the Duster might just have in LPG guise if it comes to India is the fact there's no SUV or a CUV present in LPG guise in the India markets. And yes, you'll have to lose out your spare wheel to accommodate the LPG kit.
Source:  Gaadi.com