Looking at the highly lucrative subcompact sedan segment in India, Renault is looking to develop a subcompact sedan based on the CMF-A+ platform.
Renault really seems to be on a roll with new cars. First, they introduced the Triber. Secondly, they are prepping for a sub-compact SUV which will debut at the 2020 Auto Expo and now, the latest news from Renault is that they are looking at developing a subcompact sedan for India. This is meant to be yet another volumes generator for Renault and they intend it to be India-specific, yet have potential for export to other regions.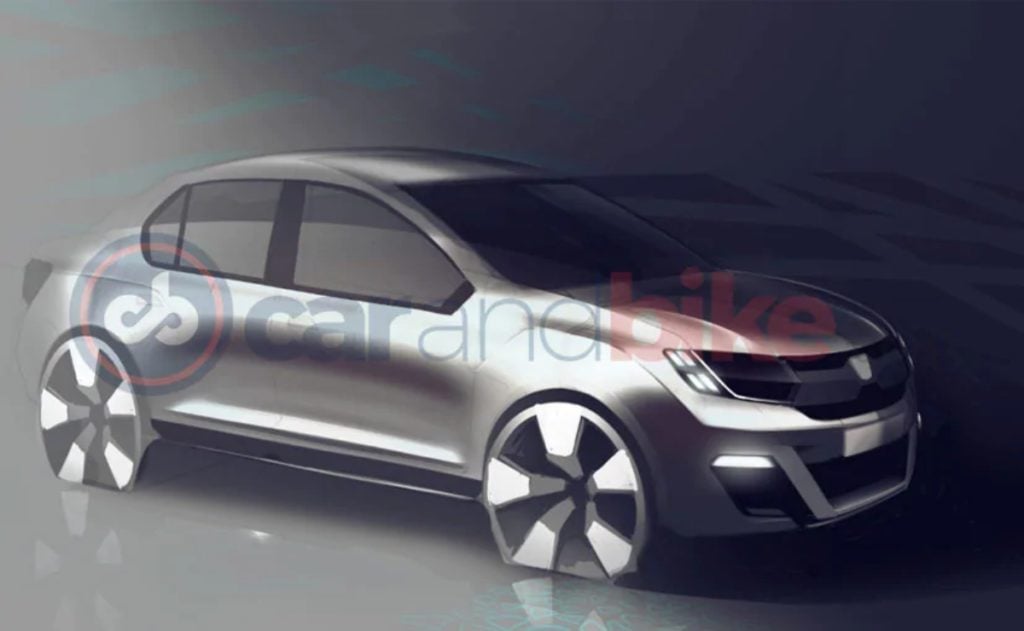 India-made subcompact sedans have had success in Latin America, South East Asia, and most importantly in Africa. This has been exclusively confirmed to CarandBike by sources in Renault's HQ in Paris. This subcompact sedan could likely be introduced in 2021. The subcompact sedan segment has been steadily growing in India, particularly because of growing shared and public mobility solutions.
Renault has had a stint in the sedan segment in India earlier with the Dacia Logan. This time however, they intend to approach it differently. This new subcompact sedan will be built on the CMF-A+ platform and it will be under 4 meters in length. The Triber is based on the same platform and so is the upcoming HBC subcompact SUV. It is a derived version of the CMF-A platform that is used by the Renault Kwid and Datsun Redigo as well.
Also Read : Renault Preps the HBC Subcompact SUV for Debut at 2020 Auto Expo!
The subcompact sedan segment is a great space for Renault to tap in. It is only outdone by the subcompact SUV segment and if they have a good product in their hands, they might as well have a winner. Avik Chattopadhyay, Partner, Expereal says, "A new entrant will not lead to exceptional growth or expand the pie. It will take its place definitely at the cost of another. Developing a sub-4 metre sedan will be a waste of time and resources, until of course Renault has plans to dislodge the Amaze and challenge the Xcent. Otherwise, like the Ameo, it will end up being just a name on the product portfolio."
Also Read : These Are The Official Accessories Of The Renault Kwid Facelift
The subcomapct sedan segment is quite crwoded in every regard. Maru Suzuki has the Dzire which is segment leader and then Honda follows suit with the Amaze. Other players include the Ford Aspire, Hyundai Xcent, Tata Tigor and the Volkswagen Ameo as well. While we may not see next-generation cars of the Ameo and Aspire, the other will definitely carry on the competition. Toyota is also expected to join this segment, following something from Maruti Suzuki. Seeing a Renault in this space would be quite interesting for sure.