Updated on 13th June 2014
Some more details about the upcoming Rolls-Royce SUV have been revealed. The SUV has been internally codenamed the 'Cullinan', which was the largest Diamond ever found (weighed 3,000+ carats and was 10.5 inches long in it's rough, unpolished form). It will use components from the BMW X7 an the BMW 7-Series sedan, BMW owns Rolls-Royce so this is not a surprise. The Rolls-Royce SUV will not be just a hulk with no off-roading capabilities though, company insiders says that it will be able to tackle almost every obstacle that any other 'proper' SUV can tackle, though how many owners would take such a risk is unknown. Rolls-Royce aims to sell about 2000 units of the SUv annually, with most of the demand coming from the Middle-Eastern countries and maybe China.
It is reported that the SUV will costs about 275,000 British Pounds, which is about Rs. 2.77 Crore.
News Source: Autobild via WorldCarFans.com
Updated on 24th May 2014
High end luxury SUV's seem to be the flavor of the season, with BMW, Porsche and Mercedes-Benz belting out launches on a regular basis. Bentley have entered the arena with their SUV scheduled for a 2016 launch but you know you'll need to redefine the term luxury-SUV when Rolls-Royce decides to launch a "Proper SUV" by 2018. That is right, Rolls-Royce is working on a project to build a super-luxury SUV, according to design boss Giles Taylor. As he told Autocar in a recent interview, that his design team was still "sketching to assess the viability of the concept. We are not yet grappling with three dimensions and proportions." Taylor further said he didn't accept that the SUV project would "undermine the Rolls-Royce brand". He added: "I'm interested in function and functionality. I'm looking to create a properly functional vehicle – a shooting brake, not a crossover with a sloping roof. A proper SUV."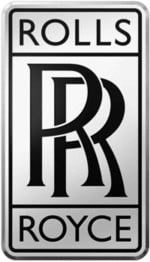 Taylor also talked about the way that the interior of this and other new-generation Rolls models might evolve. "In the future, the key words will be 'cool' and 'modern'," he said. "It will retain aspects of the current interior but will remain luxurious and a sanctuary.
There had been speculation that the new SUV would be based on the same platform as the upcoming seven-seat BMW X7. However, it is understood that BMW is preparing a much more sophisticated steel, aluminium and carbonfibre-reinforced plastic architecture for the future Ghost and a possible 9-series family. Other Rolls-Royce sources described the project as "a kind of Mercedes-Benz GLK-plus-plus" and we are also to believe that the model would most likely be a member of a future Ghost family rather than a Phantom spin-off.
Rolls Royce's SUV will be catered for mainly the Chinese market where a new wave of rich entrepreneurs are becoming their most loyal and biggest customers, and the fact that most of the car makers now predict a rapid take-up of SUVs in the Chinese market following a muted reception over the past few years. Give this the potential to make the proposed Rolls SUV even more relevant to the expansion of the BMW-owned brand.
A Rolls-Royce will for eternity be associated with terms like, Elegant, Timeless, Classic, Dignified, etc. How they incorporate "Cool and Modern" into their philosophy should be interesting to watch, and another word they are associated with is Expensive which this SUV is sure to live up to, as its reported price would be upwards of a 200,000 GBP or about Rs. 2 Crore. It is expected that Rolls-Royce will offer the SUV to customers in India too.
What do you feel about the Rolls-Royce SUV  ? Let us know through the comment section below.
Source: Autocar